The end of Windows 7 is coming.
According to Microsoft, the big day will be Jan. 14, 2020. That's when Microsoft plans to pull the plug on this now 9-year-old operating system, ending all its security patches, updates and support.
If you have customers running PCs on Windows 7, you're far from alone. Net MarketShare reports that Win7 still accounts for 42% of Windows installations, substantially higher than Windows 10's share of 34%.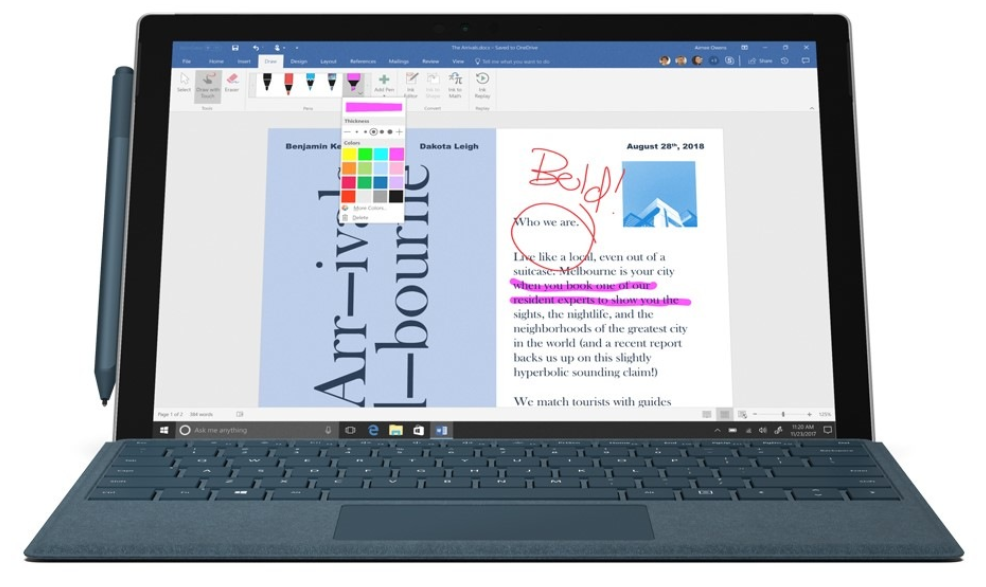 Windows 10 laptop: faster to run, cheaper to own
For SMBs with just a few aging workstations, 2020 is still far off, and there's no great rush. But if your customers have an enterprise-sized installation of older Win7 PCs, there's no time to lose.
That's because refitting an entire company's worth of software and hardware can be a long and arduous process. The sooner your customers start, the better.
All the reasons in the world
It's one thing to suggest an undertaking of this physical and financial magnitude. But it's quite another to persuade a customer to pull the Win10 trigger. A big part of the game is framing the argument just right.
To help you do that, here are 7 reasons why your SMB customers should consider refreshing their older PCs now:
1. Sooner is better: Don't wait until you have a gun to your head. Take the time to research and carefully consider your next move. Then roll out the upgrade in an orderly fashion.
2. Take advantage of software upgrades: Software developers, at some point, will stop developing apps for older versions of Windows. Don't get hung up at a dead end. New versions of your most-used software are vital in terms of workflow, security and feature sets.
3. Hardware + software = greater than the sum of their parts: Modern iterations of Windows are designed to take advantage of "hardware hooks" built into the processor. A matched set of OS + CPU can enable features like enhanced biometric security and seamless access to virtual assistants such as Cortana and Alexa.
4. Consider compact form factors: There's no need for your staff to be tied to a big, black boat anchor of a PC. A move to Windows 10 opens up the possibility of shifting to a high-performance laptop, 2-in-1 or other mobile form factor.
5. Make new memories: Windows 7 was written long before the advent of DDR4 memory. Even if subsequent upgrades of your favorite software did support 32GB, 64GB or even 128GB of high-speed memory, Windows 7 would never be able to address it.
6. Efficiency is key: You may think you're getting the most out of your IT and human resources, but you're not. Workers can't achieve maximum productivity while waiting an ice age for devices to wake up, files to transfer, pages to load, and graphics to render. Newer PCs with the combo of 8th Gen Intel Core CPUs and Windows 10 are a whole lot faster, empowering workers to get more done.
7. New hardware saves money: Replacing PCs altogether is a good way to kick Windows 7 to the curb. And it can cost less than you might think — especially if you consider total cost of ownership (TCO).
Money-saving
How can a PC refresh save your customers money? Let me count the ways:
> High-efficiency hardware produces less heat. This means less wear & tear, a longer PC life cycle, and lower electric bills.
> Hardware capable of next-gen video conferencing reduces the need for long commutes (say, to China), enables employees to work from home or on the road, and helps eliminate errors due to miscommunication.
> Enhanced biometric and proximity security features in Win10 help keep you one step ahead of costly hacks and corporate espionage.
> Opening an upgrade path to new components such as memory, SSDs and processors can enable subsequent hardware refreshes without replacing PCs.
There's still time for your customers to plan and execute an orderly upgrade path from Win7 to Win10. And who better to help them than you? Plus, in the process, you can increase your own revenue.
Talk about a win-win! The time for your customers' PC refresh is now.
Back to top