The early bird gets the sale.
When Intel announced its 10th Gen Core processors in August, it also said devices based on the new CPUs would appear from leading vendors in time for the holiday season.
They're here already. This week HP and Microsoft introduced PCs powered by the 10th Gen Cores. HP's new system is a premium laptop known as the Spectre X360 13. And Microsoft introduced two devices powered by the new Intel CPUs, a 2-in-1 known as the Surface Pro 7 and the Surface Laptop 3.
The 10th Gen Intel Core processor family, codenamed Ice Lake, comprises 11 models, all designed for 2-in-1s and laptops. They bring new features that include Intel Deep Learning Boost, Intel Iris Plus graphics, and connectivity via both Wi-Fi 6 and Thunderbolt 3.
HP Spectre x360 13
This new HP device, introduced earlier this week, is a premium 13-inch laptop designed to handle both personal and professional computing.
The Spectre x360 13 is reasonably light, with a chassis weight of 2.8 pounds. Battery life is promised at up to 22 hours.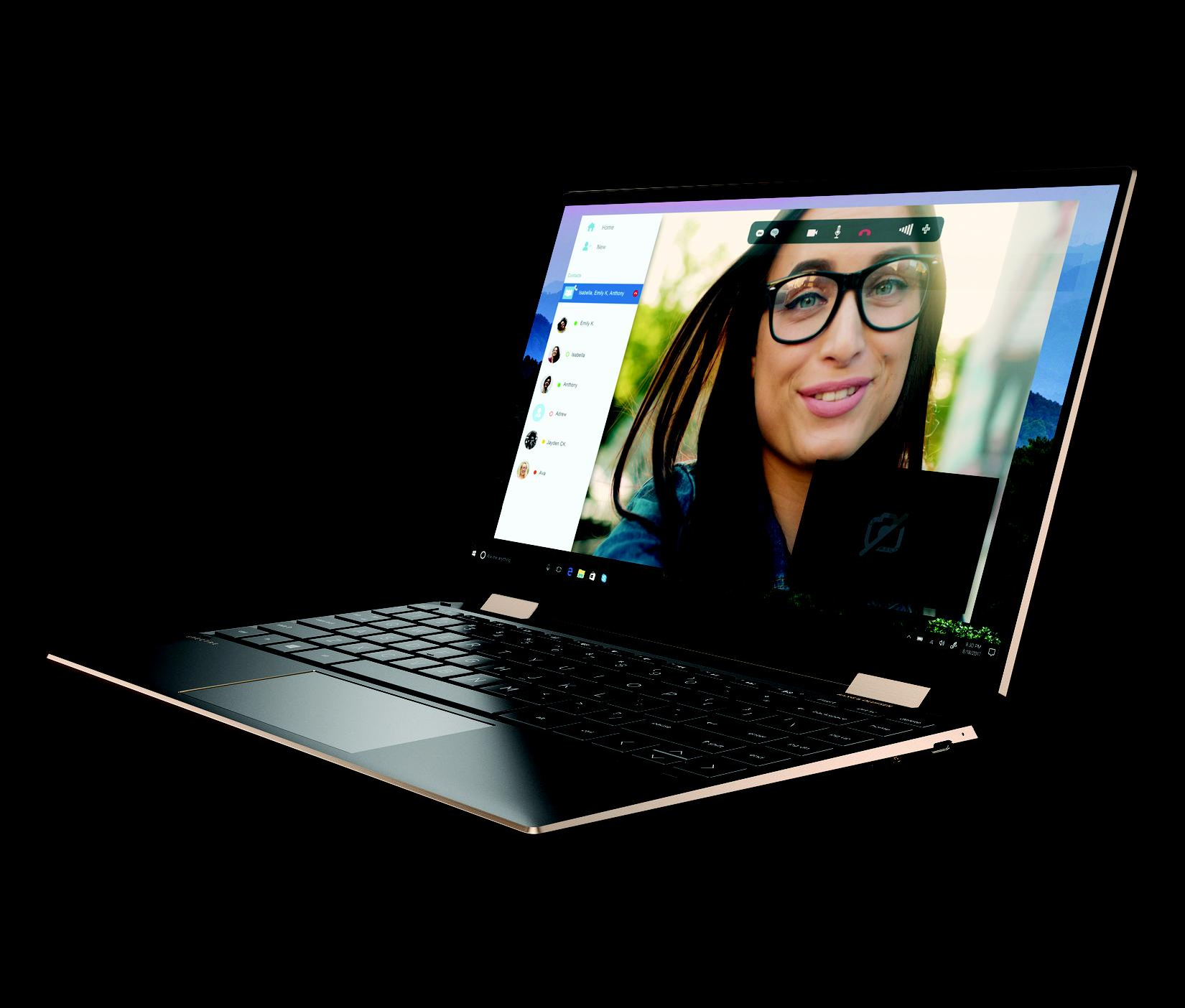 This HP Spectre keeps things private
New privacy features include a Webcam Kill Switch, which turns off the webcam when not being used, a dedicated mic mute switch, and an optional privacy screen.
Taking advantage of the 10th Gen Intel Core CPU, the new HP laptop is verified by Intel's Project Athena program, which promotes laptop innovation. And it offers Wi-Fi 6 connectivity.
Shipments are set to begin this month. Retail prices start at about $1,100.
Microsoft Surface devices
Microsoft has surprised everyone (maybe even itself) with the success of its Surface 2-in-1s. Sales of Surface devices totaled an impressive $5.7 billion in the company's most recent fiscal year.
Two new additions to the Surface line, both powered by 10th Gen Intel Core processors, were announced by Microsoft earlier this week:
Surface Pro 7: Strictly speaking, this 2-in-1 is not a new device, but an older one updated with the new 10th Gen Intel Core processors. It offers a 12.3-inch touchscreen and weighs a light 1.7 pounds. Battery life is promised at up to 10.5 hours. Prices start at $749.
Microsoft Surface Pro 7: one fast 2-in-1
Surface Laptop 3: This business laptop comes in two sizes: 13.5-inch and 15-inch. Prices start at about $1,000 and $1,200, respectively. You get both USB-A and USB-C ports, up to 32GB of memory, up to 1TB of SSD storage, Intel Iris Plus Graphics. The device weighs about 2.8 pounds, and battery life is promised at up to 11.5 hours.
Microsoft Surface Laptop 3: graphics included
If your customers are looking for sleek, fast and light 2-in-1s and laptops, tell them to check out these new 10th Gen Intel Core-powered devices. Being early is good.
Back to top