Wait, are high-end 2-in-1 devices now a thing? According to HP and Microsoft, they certainly are.
Both companies this week introduced luxury 2-in-1 offerings. And they're hoping your customers will sit up and take notice.
Two new 2-in-1s
Let's meet our contestants. In this corner, weighing in at 3.28 pounds, the leather-clad Lothario of laptops, the HP Spectre Folio!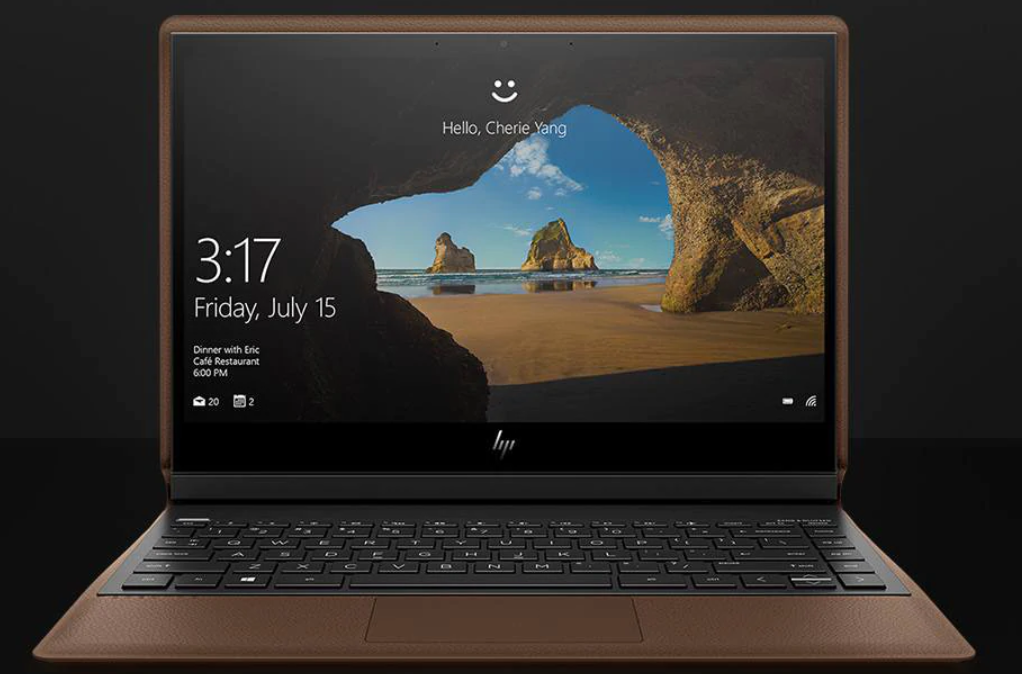 HP Spectre Folio: a 2-in-1 bound in leather
HP's new luxury offering is a magnesium skeleton wrapped in chrome-tanned, full-grain leather. Coming in 2 colors — cognac brown and Bordeaux burgundy — it's pretty, it's pretty fast, and its starting retail price is pretty high: around $1,300, or roughly the same as a new MacBook Pro laptop.
And in this corner, weighing a scant 1.7 pounds, Microsoft's miraculous mighty morphing mainstay, the new Surface Pro 6!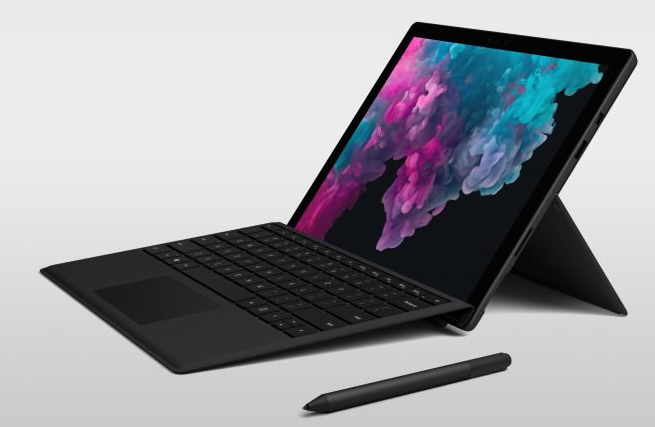 Microsoft Surface Pro 6: starting well under $1K
What Microsoft's Surface Pro 6 lacks in bovine hide, it makes up with 4 color options: platinum, burgundy, cobalt blue and the new black. It also happens to be a less-expensive option for your customers. Starting at around $900, the Surface Pro 6 costs $400 less than the HP Spectre Folio, but is just as speedy.
Speaking of speed…
So what do the extra bucks buy for your customers? For one thing, processing power. Both the HP Spectre Folio and Microsoft Surface Pro 6 are powered by recently released 8th Gen Intel Core i5 and i7 processors.
Both these new 2-in-1s also come standard with 8GB of memory, expandable up to 16GB total. Both also offer various solid state drive (SSD) storage options. The Surface Pro 6 starts at a paltry 128GB, but then offers configurations up to 1TB. The Spectre Folio starts out with 256GB, then offers drives as big as 2TB.
Svelte and shapely
The ability to switch form factors on the fly is what qualifies these devices as 2-in-1s. Both models flow seamlessly from laptop to tablet and back again.
But wait, don't even cheaper 2-in-1 devices do that?
Yes. The difference is how they do it.
The hinge on the HP Spectre Folio is made of leather, so it's naturally flexible. Embedded in this leather is an array of magnets expertly placed to hold the screen and keyboard in a few perfect positions.
Microsoft's new Surface Pro, by comparison, employs a "full-friction" hinge that stays exactly where you want it. In fact, Microsoft considers the Surface Pro 6 to be more of a 3-in-1 than 2-in-1, because the device can be used in 3 modes: laptop, tablet and studio. The latter mode bends Surface into a shape most conducive to creative work with Microsoft's Surface Pen and Surface Dial.
Nice looks, looks nice
In addition, the extra ducats your customers will need to pay for these devices will also get them nice-looking screens and nice-looking computers in general. Sure, your customers could buy the same old boring black rectangle as everyone else. But if they want a little more, both these devices have it.
For one, both the Surface and Folio offer an 8th Gen Intel UHD Graphics 615 processor. On the HP Folio, this GPU pushes a lush, 13.3-inch FHD IPS micro-edge WLED-backlit touch screen. HP says a 4K option will be available soon, too.
The Surface's display is a little smaller at 12.3 inches. Designed for daytime viewing, it boasts 5 million pixels.
Ultimately, your customers will have to decide whether these features are worth the premium. If they're looking for nothing but bare specs, they may want to keep looking; these same components can be bought for less. But if fit and finish top your customers' list, the new 2-in-1s from HP and Microsoft could be just the thing.
Back to top