The big Computex show being held this week in Taipei, Taiwan, is hosting more than 1,600 IT exhibiting companies, many of them displaying cool new IT products and services.
Yesterday, we looked at new Intel processors, always-connected PCs and more announced at the Computex show. But there was too much for just one blog post. So here's more in your solution provider's update:
Samsung Notebook 9 Pro
This week at Computex, Samsung introduced a nice 2-in-1, the Notebook 9 Pro. If it weren't for Samsung's marketing clout, this might be a me-too device. But while Samsung doesn't have much of a presence in the PC market, the company is the No. 1 smartphone supplier worldwide, and therefore a force to be reckoned with.
Features include a 7th Gen Intel Core i7 processor; Windows 10 Home; a full HD touchscreen display; a 360-degree hinge (so the device can be used in tablet and other modes); facial-recognition security with Windows Hello; USB-C port; and Samsung's S Pen, which works with Windows Ink and, the company says, can detect more than 4,000 levels of pressure.
The Samsung Notebook 9 Pro comes in 2 versions: 13.3 inches and 15 inches. The smaller system also comes with less memory — 8G to the larger device's 16GB. But both versions offer the same 256GB of solid state storage. The 13.3-inch version weighs 1.8 lb. and will retail for $1,200. Samsung does not seem to have released weight or price specs for the 15-inch version yet. Here's a look: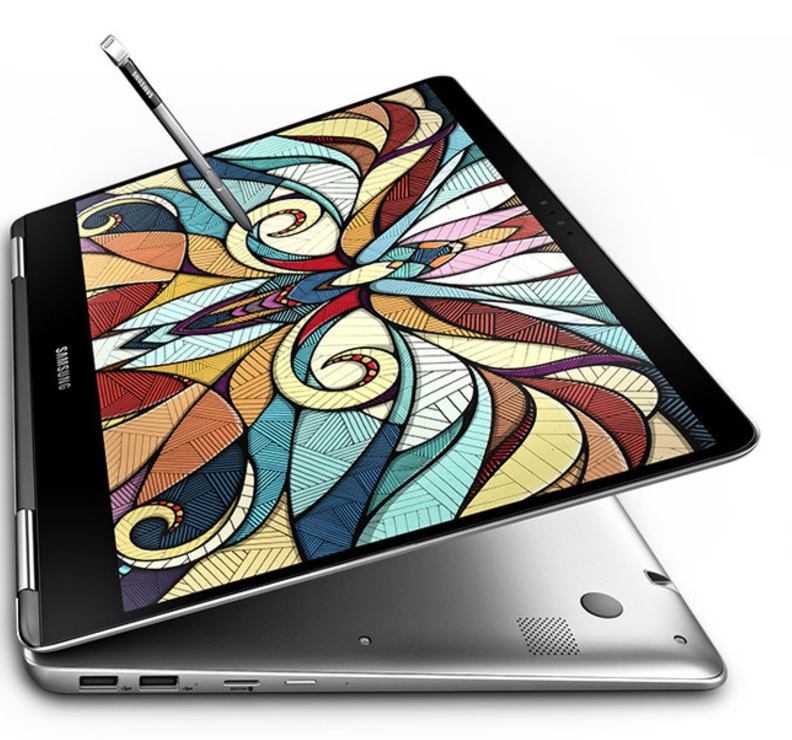 Dell: gaming desktop, all-in-one PCs
Dell introduced two all-in-one systems at Computex and a gaming desktop.
The all-in-ones are the Inspiron 27 7000 AIO and Inspiron 24 5000 AIO. The first offers a 27-inch ultra HD display and runs on Windows 10 Home; it will retail for about $1,000. The second offers a 24-inch full HD display, Windows Home, and it will retail for about $700.
As we've reported, gaming is growing, and Dell is keeping pace with its new Inspiron Gaming Desktop. With a retail price starting at $600 (which does not include a keyboard, mouse or monitor), this Win10 system offers up to 32GB of RAM and up to 2TB of hard drive storage. Here's a look, with the cover popped off: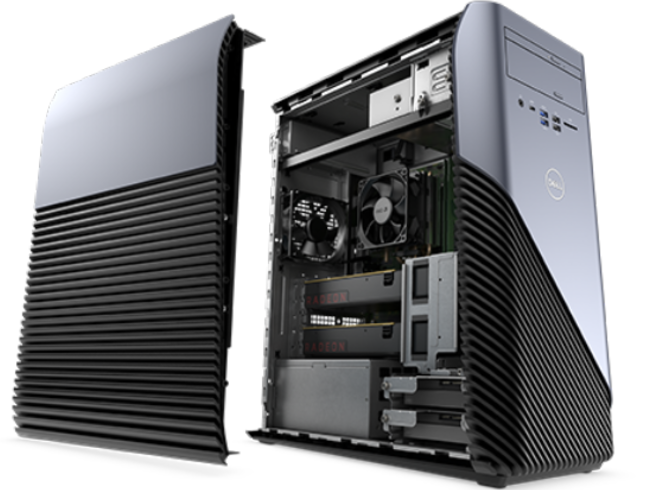 Windows 10 S systems
Last month Microsoft introduced Windows 10 S as part of its campaign to counter Chromebook competition. Unlike "regular" Win10, this version of the OS runs only apps obtained from Microsoft's Windows Store. At the time, Microsoft also introduced the Surface Laptop, which runs on Win10S and is aimed at the education market.
While there weren't any big Win10 S announcements at Computex, several hardware suppliers did who show their systems running the new OS variant. These included Dell, which showed its Latitude 3189 notebook, and HP, which showed its ProBook x360 11 G1 Education Edition. More to come soon, you can be sure.
ASUS: gaming systems and much, much more
ASUS introduced way too many systems at Computex, or at least way more than we can cope with!
The new hardware from ASUS includes several gaming laptops, a couple of consumer laptops, some monitors, mini-PCs, all-in-ones, even a home robot.
Worth calling out is ASUS's new gaming laptop, the ROC Zephyrus, mainly because it's one of the first gaming systems that runs not just Windows 10, but Windows 10 Creators Update. This version of Win10 offers a Game Mode said to dramatically improve game streaming.
ASUS introduced way too much for this short blog post. But if you're curious, check out the company's Computex press releases here, here and here.
You may also enjoy:
At Computex, new CPUs, always-connected PCs, mixed reality
How's the PC business? Getting better, say IDC, HP, Lenovo
7th Gen Intel Core CPUs power new PCs from HP, Microsoft
Back to top