The 50 Most Influential Channel Chiefs of 2018 are members of an elite group selected by the editors at CRN.
These executives, who drive the channel agenda and evangelize the importance of channel partnerships, represent what CRN calls "the cream of the IT channel crop."
The elite 50 were selected by CRN's editorial staff based on their professional achievements, industry standing, dedication to the IT channel community, and strategies for growth and innovation.
Great and small
Among the top 50 are channel chiefs at well-known companies including Amazon, Cisco, Dell, HP, Intel, Kaspersky Lab, Microsoft, Oracle, Salesforce and Samsung.
But the list also includes execs from lesser-known but still powerful players. These companies include Commvault, Extreme Networks, F5 Networks,  Pure Storage, Rubrick, Scale Computing, SonicWall, Splunk and StorageCraft.
Fun facts are another part of the CRN list. For example, did you know:
> 17% of channel chiefs have gone skydiving
> 13% play the piano
> 24% say they're addicted to chocolate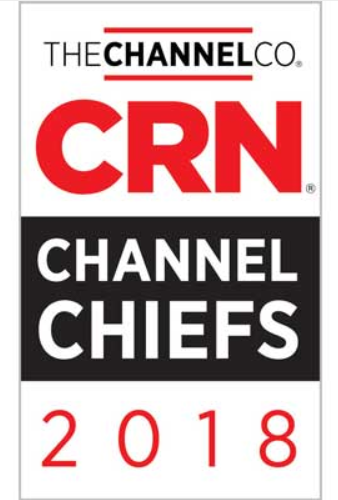 Check out CRN's full list: 2018 Channel Chiefs - The Most Influential
Back to top