The needs of workstation users are changing. These workers are getting a lot more mobile. For them, innovation can happen wherever, whenever.
To meet their changing needs, Lenovo this week introduced 5 new members of its ThinkPad P Series of mobile workstations.
These devices, all running Windows 10 Pro and packed with 9th Gen Intel Core processors, are Lenovo's most powerful new laptops.
Security gets a boost, too. All the new ThinkPads are protected by Lenovo's ThinkShield, a portfolio of security hardware, software and services. These include privacy screens, a self-healing BIOS, and mobile device management.
Here's your rundown on Lenovo's new systems:
> ThinkPad P53: This powerful yet portable 15-inch laptop is designed for architects, engineers and designers.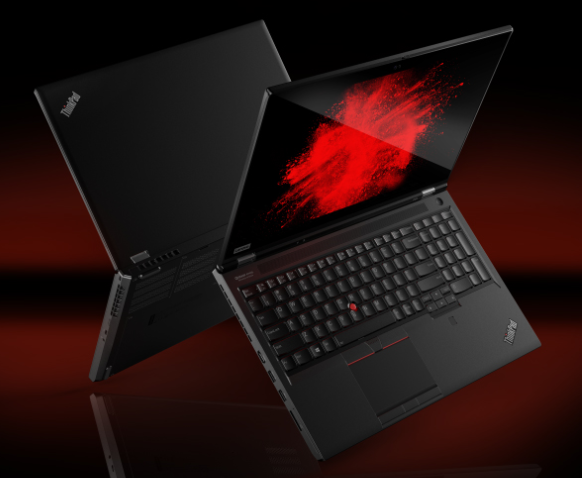 Under the P53's hood you'll find Intel Xeon and 9th Gen Intel Core processors; NVIDIA's Quadro RTX 5000 graphics processor; Tensor cores offering real-time ray tracing and AI acceleration; up to 128GB of memory; and up to 6TB of storage. Lenovo has also made the power supply 35% smaller than that of predecessor systems.
Shipments of the Lenovo ThinkPad P53 are set for July, with retail prices starting at about $1,800.
> ThinkPad P73: Described by Lenovo as a 17-inch "workhorse," this laptop packs a 9th Gen Intel Core processor and features a Dolby Vision ultra-HD display. It will ship in August with retail prices starting at about $1,850.
> ThinkPad P1 Gen 2: This is Lenovo's thinnest and lightest 15-inch workstation: 3.74 lb. and 17.2 mm (0.7 in.).
Under the P1's hood you'll find a 9th Gen Intel Core processor and a choice of NVIDIA Quadro Turing T1000 or T2000 GPU. This device will ship in late June; retail prices will start at about $1,950.
> ThinkPad P53s and P43s: Looking for powerful yet affordable laptops for professionals, students and teachers? These 14-inch laptops could be the ticket.
Details are still sketchy, but we do know that the P53s combines an Intel Core CPU and NVIDIA Quadro graphics on a 15-inch chassis. The P43s gives a similar setup, but on a more compact 14-inch format.
Shipments are for June (P53s) and July (P43s), with retail prices starting at about $1,500.
Are the needs of your workstation users changing? If so, then these new Lenovo ThinkPad P Series laptops could be the hardware change they need.
Back to top