At its Gaming Festival in Beijing, HP today introduced a long list of Omen and Pavilion gaming systems and accessories. Among the announcements, there was one true standout: a new gaming laptop with not one, but two screens.
Called the HP Omen X 2S, the new gaming laptop has its main display in the usual place. The second display is mounted right on the chassis, just above the keyboard.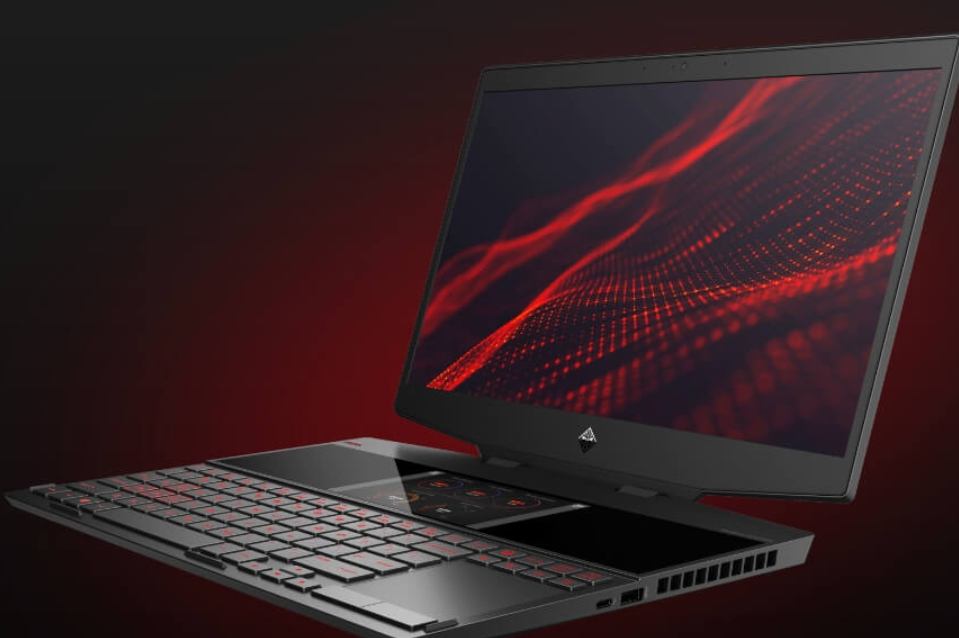 HP Omen X 2S gaming laptop: a second screen for multitasking
What's the point? HP says two displays lets gamers multitask. They can play games on the main screen, while running other apps on the second.
For example, HP says, a user could play a game on the system's main 15-inch display while watching how-to videos, streaming music or keeping up with social media on its second display, a 6-inch touchscreen. And all without alt-tabbing.
The new Omen laptop also offers a feature, called real-time screen mirroring, that cuts and magnifies part of the main screen to the second screen. HP says this ensures vision is centered, keeping head movement more vertical than horizontal.
Gaming power
Otherwise, the Omen X 2S laptop is packed with gaming features. This includes a 9th Gen Intel Core i9 processor, capable of 5.0 GHz with Turbo Boost 2.0, and with up to 8 cores and 16 threads. There's also up to 32GB of DDR4 memory, storage via an Intel Optane SSD, support for Wi-Fi 6, and graphics options that range up to the Nvidia GeForce RTX 2080.
The Omen laptop's main display has a gaming-worthy refresh rate of 144 Hz. HP says it will offer an even faster 240 Hz refresh-rate option for eSports starting in July.
The Omen X 2S measures a slim 20 mm (about 0.8 in.). But on the scales, this laptop is on the hefty side, weighing nearly 5.2 pounds.
Keeping its cool
Some of that weight is well-earned with HP's Omen Tempest cooling tech. It keeps the laptop cool with 3-sided venting for 5-way airflow.
Audio should be powerful, too. The Omen X 2S delivers enhanced sound with custom Bang & Olufsen speakers; HP Audio Boost, which improves volume and quality; and DTS:X Ultra, which simulates multidimensional audio for a more immersive user experience.
Shipments of the Omen X 2S gaming laptop are set to begin in June. Retail prices will start at about $2,100.
For twitchy gamers, this new HP laptop should be worth a look — make that two looks.
Back to top