The second generation of LTE-enabled laptops is hitting the market now. These devices offer up to 20 hours of battery life, always-connected cellular data, and some much-needed performance bumps.
Make no mistake, this is a glimpse of the future of mobile computing. But it's early days yet.
When customers ask about LTE-notebooks, you might start with the short answer: It's as if a cellphone and a laptop had a baby. LTE notebooks run like a PC, but connect like a phone.
Then it's time to move on to the slightly longer answer: Nearly every major player in the computer biz recently decided to take advantage of Windows 10's ARM (Advanced RISC Machine) compatibility. So they took a Snapdragon processor, previously used only in cellphones, and popped it into an ultrabook.
The result: a laptop that connects to any LTE cellular network in the world ... sips battery power so slowly it can stay in standby mode for up to a month ... and runs a full copy of Windows 10.
Ready to roam
It doesn't matter where your customers are when they open up a LTE-notebook such as Lenovo's Yoga C630. Whether they're out by the backyard pool or catching a taxi outside Heathrow, their device's local SIM card can connect to the nearest cell tower.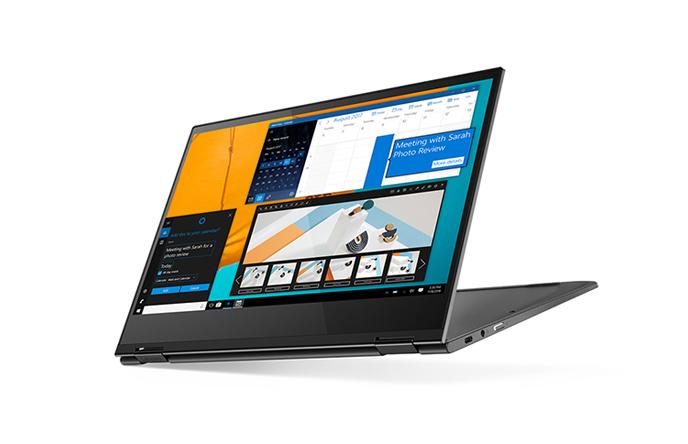 The Lenovo Yoga C630's SIM card stays connected anywhere in the world
The sheer convenience of this can hardly be measured. Just think of all the time people waste searching for a reliable Wi-Fi signal.
Asking, "Uh, excuse me, miss, what's the Wi-Fi password here?" will soon be a thing of the past. And good riddance.
Windows 10 (mostly)
Put one of the new LTE notebooks like the ASUS NovaGo in your customer's hands, and the first thing they'll probably notice is the attractive and smudge-proof slate-grey case with chrome accents.
But the second thing they'll notice: Windows 10 seems the same as on their other computers. That's because it is.
Win10 apps run on the ASUS NovaGo LTE notebook — up to a point
But check out the fine print. Not every Windows app will run on a Snapdragon processor. Even in Windows 10 S mode, some apps may either crash on startup or run as slowly as the proverbial drying paint.
Is that a reason to sidestep this new tech? No, not quite. But it does limit the scope of what you can do on one of these LTE notebooks. That's worth an honest discussion with your customers before they buy.
A word about specs
That word is RAM. Sure, the new Snapdragon 850 is a drastic improvement over its much-derided predecessor, the 835. But that doesn't give it anything close to the power of the 8th gen Intel Core i5 quad-core CPU you'd find in a standard notebook.
To stack the odds in your customer's favor, recommend they equip LTE notebooks with extra memory — 8GB should do the trick. Also recommend an SSD drive, assuming one is available.
This new generation of LTE notebooks is small, light, convenient, and oh-so-connected. They're worth a careful look.
Back to top