A dragonfly is impressive. No more than 4 inches long and weighing only about 1/10th of an ounce, a dragonfly can nonetheless fly up to 35 miles per hour and cover 7.5 miles a day. Some varieties migrate over 3,000 miles a year, soaring at an altitude of over 3,000 feet.
HP's new business notebook PC, the Elite Dragonfly, looks pretty impressive, too. Like a real dragonfly, it's light: just under 1 kg, or 2.2 lb. And iridescent like a dragonfly, too — in HP's case, a tint of blue.
The HP notebook may not have dragonfly wings to fold, but it can fold its 13.3-inch display into tablet mode. It has endurance, too, with a battery life of up to 24.5 hours.
And unlike a dragonfly, which consumes up to a fifth of its bodyweight every day, the HP Elite Dragonfly won't consume an entire IT budget. When shipments begin in late October, the device's starting retail price will be set at a reasonable $1,549.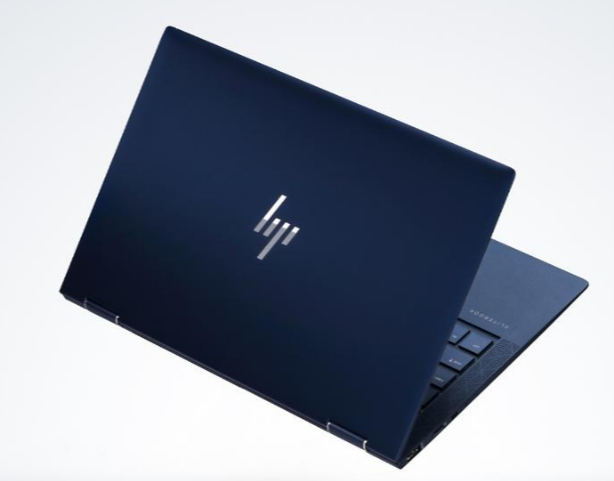 HP Elite Dragonfly: 2.2 lb. of business computing
HP says its new ultralight premium PC ushers in a "new era of mobility." Certainly, this Window 10 PC is packed.
Under the hood you'll find the latest 8th Gen Intel Core vPro processor (up to model i7), up to 512GB of Intel Optane memory, and support for the new Wi-Fi 6 networking standard.
(Get more tech specs from HP's Elite Dragonfly datasheet.)
Special features
The new Elite Dragonfly includes a few features you won't find in too many other places. These include HP WorkWell, software that offers productivity tips and suggests when the user might take a break and get some exercise.
HP Sure Sense, also included on the new PC, defends against malware using AI deep learning. Another program, HP Sure Recover, helps get users back up and running from any location.
Two features aim to help users protect their privacy. One is the HP Privacy Camera, which has an integrated physical shutter the user can close to ensure their image isn't being shared. The other is HP Sure View Gen3, which blocks prying eyes by reducing visual light when the screen is viewed from side.
On the rise
The new HP PC comes at a time when both HP and the overall PC market are showing some impressive strength.
Total worldwide shipments of PCs in this year's second quarter rose nearly 5% year-on-year, approaching 65 million units, says market watcher IDC.
IDC also declared HP the No. 2 PC vendor worldwide with a global market share of 23.7% (Lenovo was No. 1 with a 25.1% share). HP shipped some 15.3 million PCs during this year's Q2, according to IDC.
Last month HP reported that PC hardware revenue in the company's third financial quarter rose 3% on unit shipments that were up 5%. Overall, buyers like HP's PCs.
Are your customers looking for a business notebook that won't weigh them down? Lighten their load with the new HP Elite Dragonfly.
Back to top