Market watchers IDC and Gartner just released their figures on PC shipments in this year's third quarter. They agree that Lenovo is now the top supplier by units shipped worldwide. And they agree that about 67 million PCs were shipped in Q3.
Unfortunately, they disagree on what it all means. Gartner says 67.2 million units shipped in Q3, and that this represents growth of 0.1%. Not much, but it's still up.
But IDC, meanwhile, says no, the shipment total was 67.4 million units. And that it's actually a drop of 0.9%.
Part of the issue is how they each define a PC. For Gartner, it's desktops, notebooks, "utramobile premiums" (such as the Microsoft Surface), but not Chromebooks or iPads.
IDC, meanwhile, defines a PC as a desktops, notebooks and workstations, but not tablets, x86 servers or tablets.
Top vendors shuffle
Lenovo shipped more PCs in Q3 than anyone else, both IDC and Gartner agree. By Gartner's count, Lenovo shipped 15.8 million units in Q3, a year-on-year rise of nearly 11%. IDC has Lenovo shipping more units in Q3 — 16.1 million — but counts that as a more modest rise of 6%.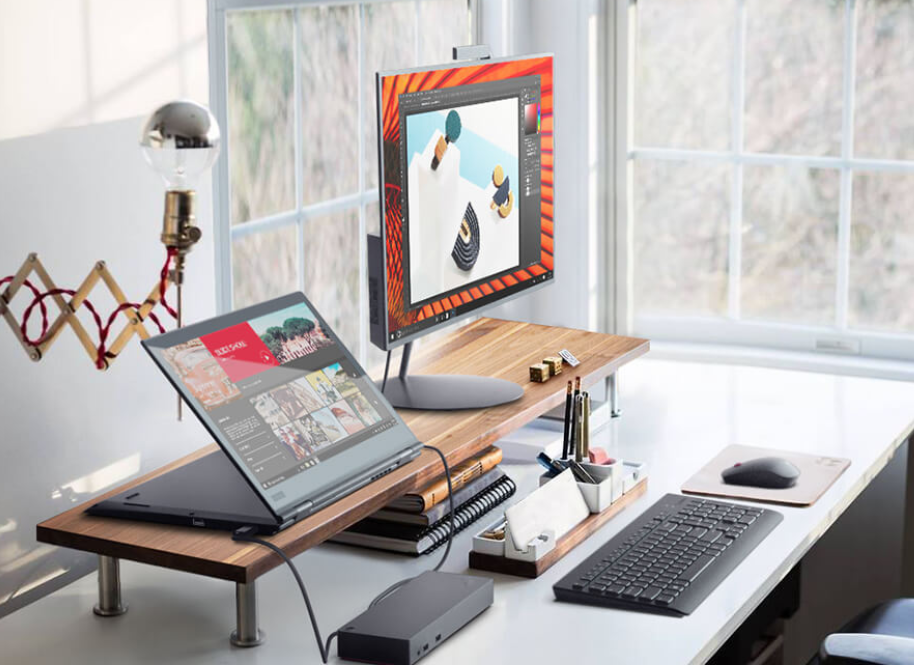 Lenovo ThinkPad X1 Yoga: one in 15.8 million
Both IDC and Gartner put Lenovo's global PC market share at 24%. After that comes HP with a global market share of 22.8%, Dell (17%), Acer (7.2%) and Apple (7.1%), according to IDC.
Gartner mostly agrees, but it reverses the positions of Acer and Apple. It puts Apple in fourth position with a market share of 7.3%, followed by Acer with 6.1%.
Don't feel sorry for HP. Although the company dropped to No. 2 worldwide, it still had a strong quarter, with unit sales up 6%, according Gartner. That marks HP's fourth consecutive quarter of shipment growth.
Same for Dell. Now No. 3 worldwide, the company had its 10th consecutive quarter of growth, with shipments in the most recent quarter up 5%, Gartner says.
One surprise was the new appearance of Microsoft. It's now the No. 5 supplier in the U.S. market. Gartner says Microsoft shipped 602,000 units, a year-on-year rise of nearly 2% and enough to put it in the U.S.'s top 5 after HP, Dell, Lenovo and Apple.
Regional differences
Shipments of PCs by region varied, with sales up in Europe/Middle East/Africa (EMEA) and Asia-Pacific, but down in the Americas. Here's the Q3 unit-shipment breakdown according to Gartner:
> EMEA: unit shipments up 1.1% year-on-year
> APAC (including Japan): up 0.3%
> U.S.: down 0.4%
> Latin America: down 8.5%
Looking ahead
To the extent that PC demand is strong — and in some markets, such as business users, it is — one important driver is Windows 10.
Windows 7 laggards —  and there are a lot of them — have until Jan. 2020 to upgrade. That's when Microsoft has said it will stop providing security updates and other important support for its aging PC OS.
Jan. 2020 is only about 14 months off. For larger companies with hundreds, even thousands of PCs, that's not much time. If you supply business users, the coming year could be exciting.
Back to top