The world is going mobile. Even virtual-reality designers, people who you'd imagine toiling from the same space every day, now want the ability to work anywhere, at any time.
Lenovo has a new system for them. Called the ThinkPad P52, it's Lenovo's first 15-inch VR-ready mobile workstation.
Lenovo already has its P Series of high-performance workstations (the P is for "performance"). The line includes mobile workstations that, the company says, combine the portability of a notebook PC with the power of a workstation. Lenovo offers one such device, the ThinkPad P52s, at a starting retail price of $1,070.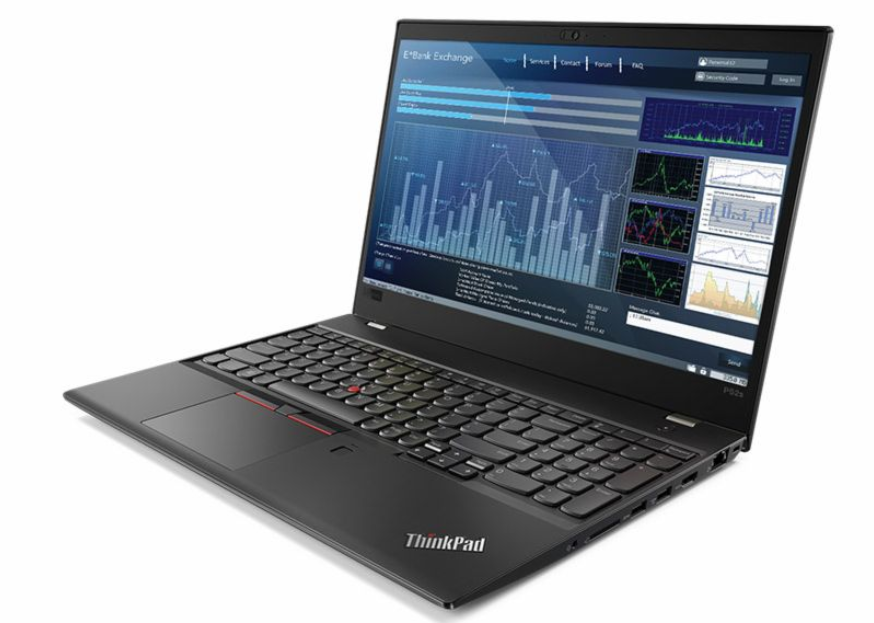 Lenovo P Series mobile workstation combines portability with power
Prices for the new ThinkPad P52 (no S at the end) haven't been announced by Lenovo yet, but the company says shipments will begin later this month.
Intel + Nvidia power
The new Lenovo ThinkPad P52 features a 15.6-inch Ultra HD display. Under the hood you'll find an 8th Gen Intel Xeon hexa-core processor and an Nvidia Quadro P3200, a mobile high-end workstation graphics card. (By comparison, the already-available ThinkPad P52s has an 8th Gen Intel Core processor and Nvidia Quadro P500 graphics.)
Memory on the new system maxes out at 128GB, storage at 6TB. The system also packs a Thunderbolt 3 port.
Put it all together, and you get a mobile workstation that weighs 5.6 pounds and measures approximately 15 x 10 x 1 inches.
The new system comes just about six months since Lenovo refreshed its entire ThinkPad line. The new Lenovo PCs are lighter and thinner than their predecessors. Some also are powered by Intel's 8th Gen Core processors, add USB Type-C ports, and increase security support with Windows Hello.
Early users
A couple of companies are already using the ThinkPad P52, according to Lenovo. One is Virtalis, a VR and virtualization supplier based in the UK. Another is DUS, an architecture firm based in Netherlands, which created an entire house with 3-D printing.
"What I like most about working with Lenovo mobile workstations," said Hedwig Heinsman, co-founder of DUS, "is that I can work wherever I want — from all over the globe to right here in Amsterdam — and make instant, on-the-spot changes to a design."
Told you those designers had become a mobile bunch. Looking at your own customers, you might be surprised by how many of yesterday's stay-at-the-office workers are now roaming the globe. And for them, there's this new breed of mobile workstations.
Back to top