Intel today introduced the NUC 9 Pro, a compact workstation designed for creative tasks.
Part of Intel's NUC family of mini-PCs, the new NUC 9 Pro includes integrated Intel UHD graphics. It's also the first in Intel's NUC line to support discrete PCIe graphics cards. That, along with its ability to run demanding design and engineering applications, makes the new Intel NUC 9 Pro a strong computing candidate for your most creative customers.
Intel designed the NUC 9 Pro for people doing content creation, AI development and inference, CAD design, edge analytics and data visualization. If any of that sounds like work your customers do, then this system is worth a look.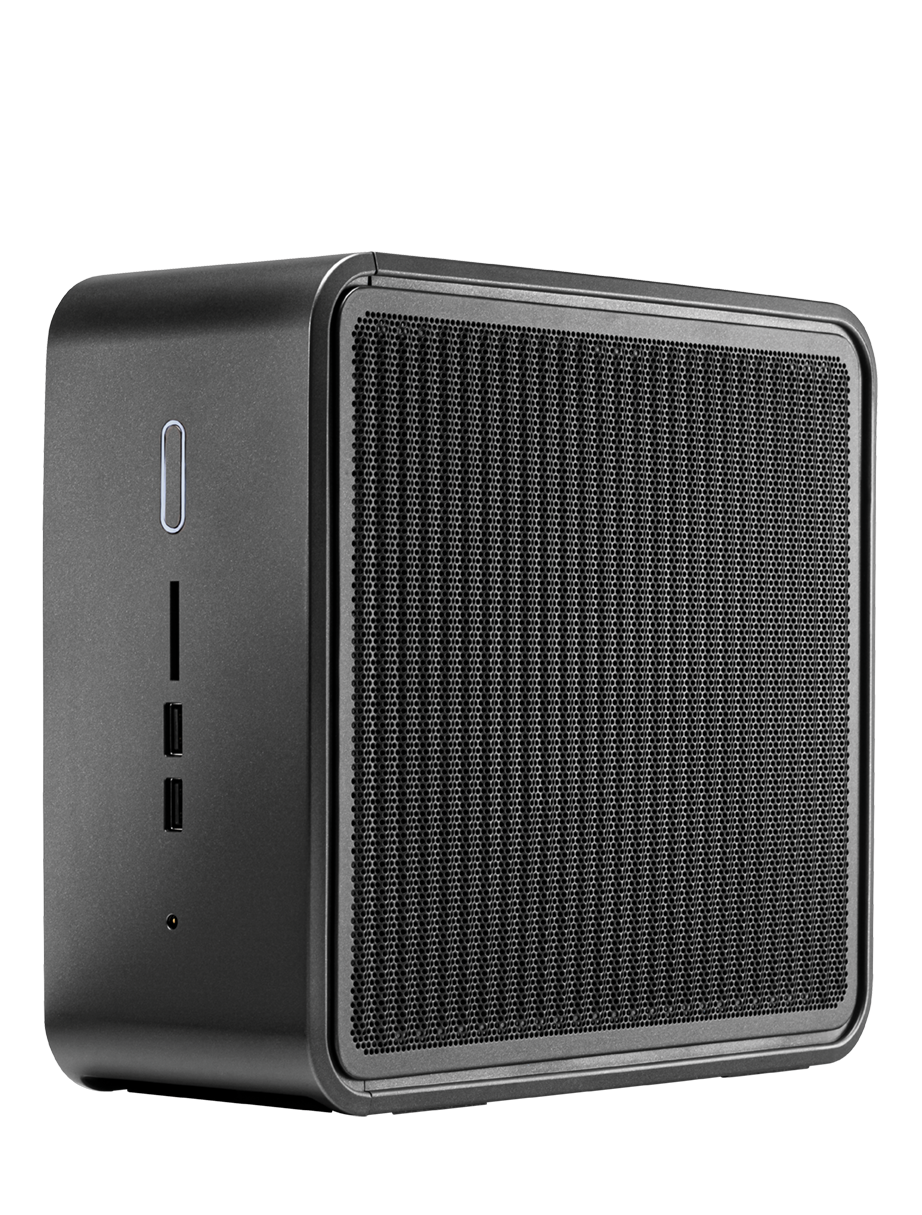 Intel NUC 9 Pro: with your choice of 2 CPUs
The Intel NUC 9 Pro is available in either of 2 kits. Both are powered by what's known as the Intel NUC 9 Pro Compute Element. But one is based on an Intel Xeon E processor, while the other runs on a 9th Gen Intel Core i7 vPro processor.
Both kits support a long list of Intel features, including Optane Memory, Virtualization Technology for Directed I/O, and Rapid Storage Technology. Both versions also support up to three 4K displays.
Because these are kits, several elements are not included: operating system, memory, storage and peripheral devices. Your options for compatible OSes are Windows 10, Windows Server 2019, and several variants of Linux. For storage, the kit includes 2 slots for M.2 SSD drives, and for memory, slots for up to 64GB of DDR4. The Xeon kit also supports ECC memory, which can protect the system from crashes and changes in data.
Intel Wi-Fi 6 comes built in. Connectivity comes via several ports for Thunderbolt 3, HDMI 2.0, USB 3.1 and Gigabit LAN.
Pricing for the Intel NUC 9 Pro kit based on an Intel Core i7 processor starts at about $1,255. For the kit based on an Intel Xeon E processor, prices start at around $1,565.
Test results
An early version of the NUC 9 Pro was tested by Principled Technologies. It found that the device, in this case powered by an Intel Xeon E-2286M CPU, ran 20 demanding apps "without issue." These 20 included software from Adobe, Autodesk, Dassault and VMware.
What's more, the Principled Technologies report adds, "The system packs a powerful punch in a small design, so it can hide on a desk and leave room for floor plans, blueprints and sketch books."
The Intel NUC 9 Pro is indeed small enough to tuck behind a monitor. Its chassis measures just 9.4 x 8.5 x 3.8 inches.
Get smarter
If your customers are looking for a small but powerful workstation, check out the new Intel NUC 9 Pro. Here are related resources to get you started:
> Intel product page: Intel NUC 9 Pro Kit – NUC9V7QNX (Intel Core i7)
> Intel product page: Intel NUC 9 Pro Kit – NUC9VXQNX (Intel Xeon)
> Principled Technologies report: A workstation that runs demanding design and engineering apps and can hide on your desk (PDF)
> Intel NUC 9 Pro sales tools and marketing assets, including a short (2 min.) video
Back to top