Fewer and fewer, is the answer.
New figures from market watcher IDC show unit shipments of slate tablets fell by nearly 8% worldwide in the third quarter of this year, compared with the year-earlier period.
But aren't PCs with detachable keyboards, what IDC calls "detachable tablets," selling strongly? No. In fact, unit shipments of those devices fell by an even more dramatic 13% in Q3, according to IDC.
In terms of units shipped, a total of 36.4 million tablets shipped worldwide in Q3, according to IDC. Of those, 31.6 million — that's 87% of the total — were slate tablets. The remaining 4.8 million units were detachables.
The market isn't entirely down, however. There are some bright spots.
Two-horse race
But first, it's worth noting that the market for slate tablets has become quite unprofitable for many hardware makers. That has led some to exit the market and others to simply treat it as unimportant.
"Even among the top 5, it's essentially Apple and to a lesser extent Samsung that continue to invest heavily in product innovation and marketing," says IDC researcher Jitesh Ubrani.
Apple's new iPad Pro: where's the love?
Apple's share of the worldwide tablet market is untouchable at nearly 27%. No one else comes even close. Samsung, the number two tablet supplier, has a market share of just under 15%, according to IDC.
After that, it's Amazon with a 12% market share. And then the rest, all in single digits.
New detachables
So where are the bright spots? How about Apple and Microsoft? Apple this week introduced a new iPad Pro. And Microsoft last month launched its Surface Pro 6.
Apple's new iPad Pro features an all-screen design, meaning the display extends almost to the edges. Apple's Face ID is used to securely unlock the device. Retail prices start at roughly $800 for the 11-inch version, $1,000 for the 12.9-incher. The Smart Keyboard Folio is extra at $80 (11-inch version) and $100 (12.5 inch).
The Microsoft device is powered by an 8th Gen Intel Core i5 or i7 processor, so it can run Windows, Office 365 and other desktop apps. Microsoft says the overall system is 67% faster than the previous generation Surface Pro. All while promising a battery life of up to 13.5 hours. Retail prices start at just under $900.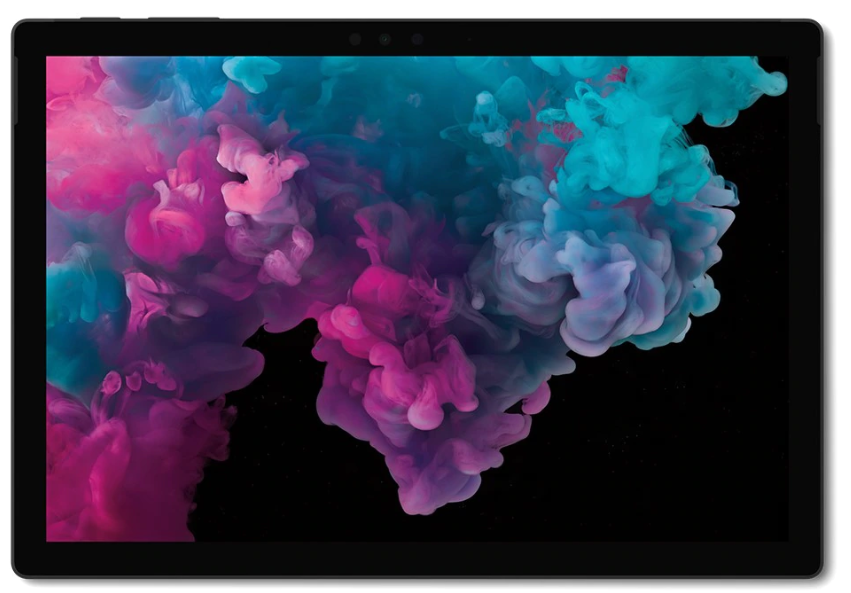 Microsoft Surface Pro 6 with its keyboard detached
Late last month, Microsoft stated that its revenue from Surface sales for the quarter ending Sept. 30 reached $1.18 billion, a year-on-year rise of 14%. Some of that was no doubt due to higher average selling prices.
But clearly, somebody still wants the right tablet.
Back to top