Intel's new 10th Gen Core S-series processors are among the most powerful ever produced. But did you know they're also among the most efficient?
With energy costs on the rise and new energy regulations on the way, your customers should be interested.
By upgrading their processors (and motherboards), you can help your customers save money in the long run. This should also help them comply with new regulations — and even help to save the planet.
Idle computers give the devil time
What are your customer's PCs doing right now? Chances are, they're gobbling up energy and not much else.
That's because most computers spend more time idling than actually computing anything.
Even if the average business PC is active for the entirety of an 8-hour shift, Monday through Friday, that still leaves 128 hours of weekly downtime. That's over 5 full days' worth of powered sleep!
10th gen to the rescue
On April 30, when Intel took the wraps off its super-powered 10th Gen Core S-series desktop processors, gallons of digital ink were spilled over how powerful they are. But few noted how much power these CPUs can save.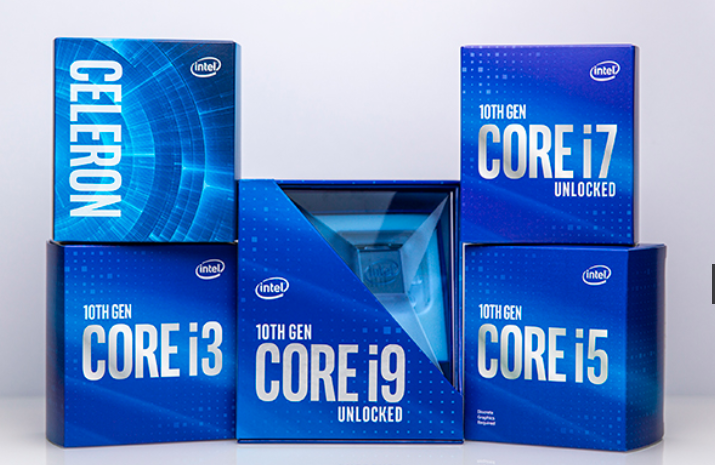 That's important because governments around the globe are tightening their energy standards. These new rules include the U.S. Energy Star for Computers v8 in 2020; the California Energy Commission Title 20, Tier 2 requirement in 2021 (with other U.S. states following); and Japan's Top Runner program in 2022.
As Intel points out, all these regulations are requiring PC makers to adjust their desktop power targets.
To help your customers comply with the new standards — and lower their own energy costs — Intel has built a bold new feature into its newest gear. The latest platform can reduce idle power by up to 30%.
Introducing the first ATX12VO mobo
Those new Intel Core processors weren't the only things to jump out of the cake on April 30. While Intel was busy raising the international speed limit, ASRock dropped the world's first ATX12VO motherboard.
ASRock ATX120VO PG Velocita: reduces idle power
Using Intel's new platform specifications, high-end mobo maker ASRock created the Z490 Taichi and Z490 PG Velocita variants. Both are designed to use up to 27% less power by leveraging a single-rail power supply unit (PSU).
Most PSUs include 12-, 3.3- and 5-volt rails. ("Rails" refers to the circuitry that creates voltage.) This relies on the PSU converting AC power to DC at the plug. While this may be the industry standard, it's anything but efficient.
The new ATX120VO spec obviates the PSU's 3.3- and 5-volt rails, moving the creation of those voltages onto the motherboard. The change makes no difference to performance. But it's a big win for energy efficiency.
Selling green—and making some
The more tech-savvy of us rarely tire of hearing about the latest and greatest toys. If it's overclocked, multi-threaded, and "faster than ever," we want to know about it.
Business-focused customers, on the other hand, may grow weary of this pitch. To them, overclocked may just mean overpriced.
Consider, then, the alternate narrative that Intel is offering the channel. If the usual hi-tech hoopla falls on deaf ears, you may be able to pivot.
Giving sales pitches based on green tech, high-efficiency, and fixed-cost reduction should give tech providers new power.
Back to top