With much of the U.S. baking through a heat wave, autumn may seem far off. But many colleges now get started in late August — and that's just 4 to 5 weeks from now.
Selected PC vendors have already announced their 2019 back-to-school sales. If your customers have kids in high school or college, they'll appreciate hearing from you about these sales:
Lenovo
Starting today, Lenovo is offering a nice array of back-to-school offers:
> Penny pick accessories: Buy 1 Lenovo laptop at the regular price, and for just 1 extra penny, add your choice of a Lenovo Smart Clock, Yoga Mouse, Power Bank, backpack or wireless headphones. This offer starts today and runs through Aug. 4. And there's a limit of 1 deal/customer.
> Deals & doorbusters: From Aug. 5 to Aug. 14, Lenovo will be marking down a wide range of selected laptops and Chromebooks. The prices are nice and low — laptops starting at just $230, and Chromebooks for only $220. For students with deeper pockets, Yoga laptops will be been marked down as low as $700, and selected ThinkPads will be up to 51% off.
> Extra credit savings: Last-minute shopper needs a new PC fast? From Aug. 15 to Aug. 25, Lenovo will offer special deals on Quick Ship models.
HP
Deals galore are on offer on HP's Back to School Guide 2019 page.
There are 2 overarching deals:
For selected HP PCs with a retail price of up to $1,198, get a 5% discount with code BTSSTACK5.
And for selected HP PCs priced over $1,198, get a 10% discount with code BTSSTACK10.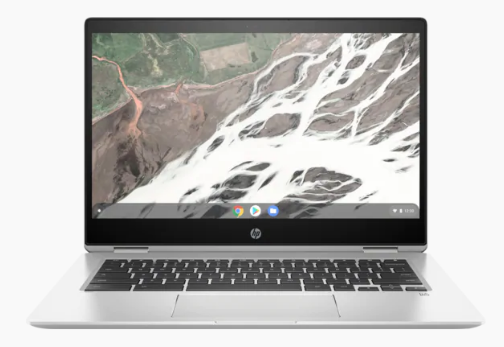 Here are some other HP back-to-school offers:
> Envy all-in-one desktop 27: Marked down from $1,400 to $1,200
> Chromebook X360 14 G1: Down from $903 to $515
> Omen Obelisk desktop PC: Down from $900 to $700
That's just a sampling. Check out more deals on HP's Back to School 2019 page.
Back to top