A new survey finds most mobile consumers really want and need greater connectivity.
Nearly 70% of the connected road warriors surveyed said they always bring their mobile devices on vacation. And roughly 1 in 3 (32%) said that traveling without their device makes them nervous.
The survey was conducted this past September, but the results were released only yesterday. It was conducted by market research firm YouGov for sponsor Intel.
The survey reached a total of 502 U.S. road warriors. Respondents were split fairly evenly between 2 groups:
> Mobility mavens: Consumers over 18 who use their mobile devices for work or personal reasons outside their homes and or workplace at least once a month.
> Frequent travelers: Consumers over 18 who travel with their mobile devices at least 5 times a year.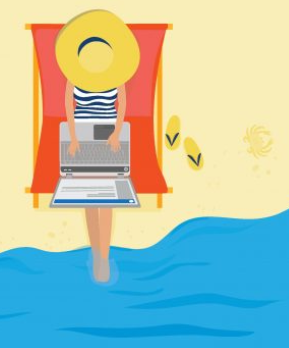 Key findings
To offer the right kind of connectivity tools and approaches to your customers, check out the survey's main findings:
> Email: When on the go, 90% of respondents check their email, making it by far the most popular mobile application. Slightly over half (53%) said that while traveling, they also run entertainment apps such as games and video streaming.
> Speed: Just over 70% of those surveyed said they get frustrated on the road by lagging internet performance and slow connectivity. And 55% said they get peeved when they can't remotely load emails, web pages and other content quickly.
> Remote locations: Over 80% of respondents said they've connected to the internet from unusual spots. These included restaurants, parking lots, beaches, parks, roadsides and highway rest stops. And nearly 2 out of 3 (65%) said that to get an internet connection, they've done something extreme.
> Battery life: Maybe because battery technology has improved so much, fewer than 1 in 5 (18%) of respondents said battery life was a top concern. And only 10% said they've ever rushed to an outlet to charge a device's draining battery.
> Pay/don't pay: No one likes to pay for a Wi-Fi connection, but it's not a huge deal. Only slightly more than half (55%) of the respondents described not paying, or paying only a reasonable fee, as important.
So offer your customers greater connectivity with new devices, tools and techniques. As the survey shows, they really need it.
Back to top