Kids today with their overclocked octa-core processors! Back in the day, we had to push our 4th generation i7 quad-cores close to melting point just to carve out a tiny edge in "World of Warcraft."
Those days are long gone. Your customers can now configure the latest AAA-rated gaming PCs with previously unimaginable power. Even better, they can do it for a fraction of what we used to pay for a high-end rig.
Higher power, lower price
Finding a hot-rodded gaming PC for around $2,000 used to be an exercise in futility. Now it's perfectly reasonable.
Even if you were to max out a Lenovo Legion T730 with a Core i9 8-core processor, 1TB SSD, 32GB of RAM, and a NVIDIA RTX 2080, the price tag would still fall below the $2,200 mark.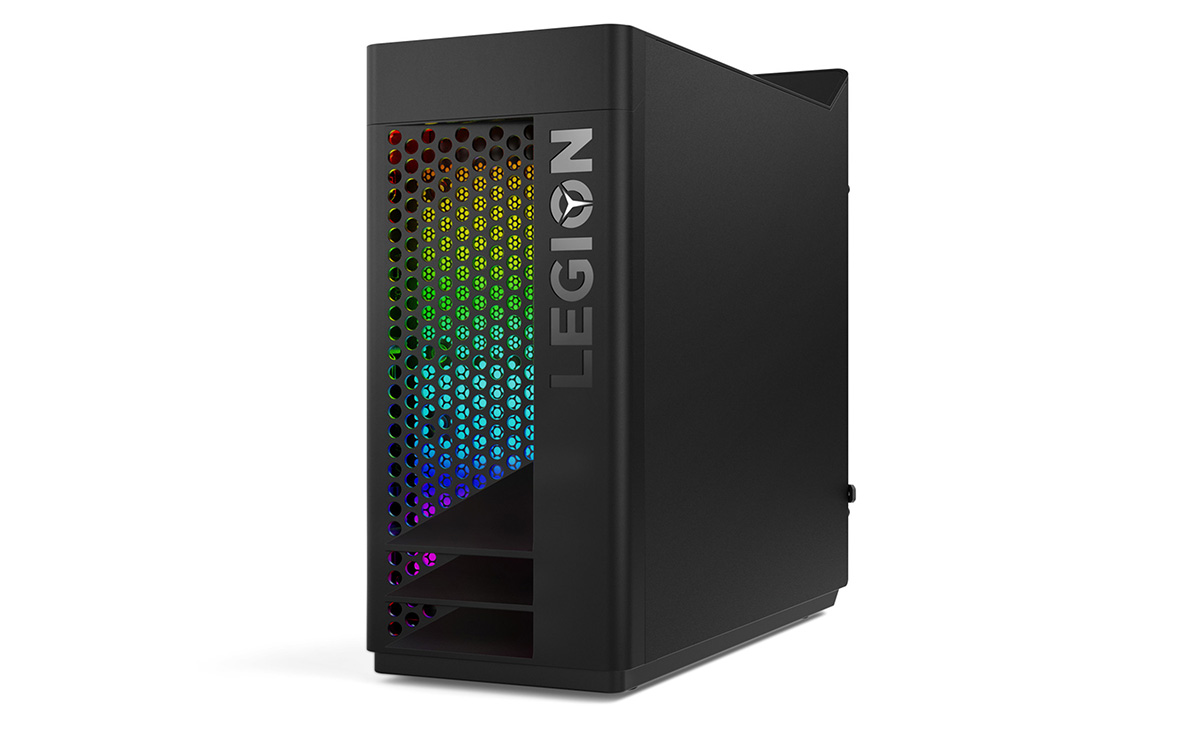 Lenovo Legion T730: fully loaded for under $2,200
With a machine like that, your customers could easily be competitive in an eSports league. Make no mistake, that i9 will travel to any universe and shred any alien without breaking a sweat.
Those same specs are also available in T730's little brother, the C730 mini gaming cube. Lenovo knows there's nothing like pwning one's friends at a good LAN party. And that arriving in style is half the battle.
Lenovo Legion C730 mini gaming cube: small box, mighty punch
That's why Lenovo packed all that power into mid-sized cube with a handle on top. The Legion C730 may look meek, but in reality it's quite the opposite.
The beast within
When it comes to cutting-edge gaming PCs, the latest and greatest all have one thing in common: the 9th generation Intel Core i9 9900K.
Some enthusiasts may be disappointed by the 9900K's circa-2015, 14nm lithography. Indeed, this new engine bears a striking resemblance to the Coffee Lake chips of yesteryear. But like the man said, it's not what you got, it's how you use it.
Silicon similarities aside, the 9900K gets its edge from an 8-core, 16-thread array that tops out at 5GHz. No other processor currently available can make that claim.
The 9900K has also got a hefty 16MB SmartCache to keep the bottlenecks at bay when the pressure is on. What's more, this processor brings all this brawn to reality with a scant 95W TDP, which speaks to the amazing efficiency Intel's engineers managed to achieve.
Devil in the details
Gaming-PC design is a small world. Many rigs on the market share the same processors, GPUs and drives. But you can still offer your customers a choice of designers, each one presenting a subtly different build to suit the most discerning taste.
MSI and ASUS, for instance, both make high-power gaming machines. They also license motherboard, chipsets and GPU architectures directly from Intel, NVIDIA and others. Their versions of these components have unique features that cater to the gaming connoisseur.
So if your customer is looking for a custom BIOS … a dual-fan, two-layer ball-bearing GPU cooler … and/or two extra 8x PCI Express lanes … you can say yes, yes, and/or yes.
Whatever your customer wants… the answer is out there ... (Cue X-Files theme music).
Back to top