Enthusiast systems for gamers and other high-performance users are a bright spot in the otherwise dull PC business. If you have customers in the market for these systems, you'll want to check out the latest from Dell and Acer.
Here's your tech provider's briefing.
Dell Alienware
Dell and its Alienware unit this week introduced 6 Win10 gaming laptops based on the new 8th Gen Intel Core CPUs, including the new i9.
The systems include a new line of "wallet-friendly" gaming laptops called the G Series. Retail prices range from $750 to $1,100, depending on display size (15 or 17 inches), processor, storage and memory, and other features.
There are 4 new systems in the G Series, and they're called the G3 15, G3 17, G5 15 and G5 17. They're all based on Windows 10, 8th Gen Intel Core processors, and Nvidia GeForce GTX 10-Series GPUs.
The other 2 new systems are updated versions of the Alienware 15 and 17 gaming laptops. These now support the latest 8th Gen Intel Core i5, i7 and i9 processors. They also feature a new Command Center and upgraded cooling and color options.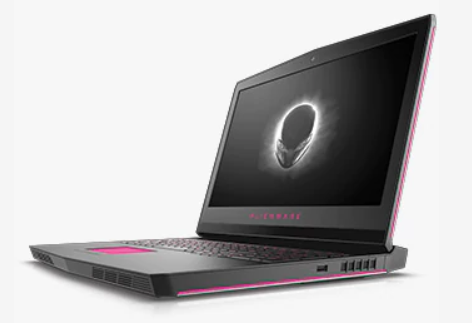 Alienware 17 gaming laptop: supporting new 8th Gen Intel Core i9 processor
Supporting the new Intel processors means these Alienware gaming laptops can be overclocked up to 5 GHz. Alienware says that's a first for its systems.
The new cooling system, Cryo-Tech 2.0, thins the fan blades by 50% and uses a vapor chamber on the CPU
The updated Command Center gives users control to optimize, overclock, and tune PCs and peripherals. It can also can be used to control the laptops' 13 programmable lighting zones and up to 16.8 million colors.
The Alienware 15 and 17 are available now for just under $2,400 and $3,700, respectively. Lower-priced configurations, set at $1,450 and $1,600, are promised for shipments starting next week.
Acer
Acer this week upgraded its Nitro 5 gaming series with a new Windows 10 laptop that offers a 15-inch HD display and nice price.
Under the hood you'll find an 8th Gen Intel Core i7 or i7+ processor, Intel Optane memory, Nvidia graphics and Intel's Gigabit Wi-Fi. The system pack up to 512GB of NVMe PCIe SSD storage, and up to 32GB of DDR4 memory.
Acer's Nitro 5: one nicely priced gaming laptop
Acer's CoolBoost technology adjusts the devices' fans for cooling and optimal performance. There's also a matte red hinge, backlit keyboard, and front-facing HD web camera. Port options include USB Type-C, HDMI 2.0 and Gigabit Ethernet.
For high-quality audio, the Acer systems now include Dolby Audio Premium and Acer TrueHarmony technology.
North American shipments of the new Acer Nitro 5 are set for May, with retail prices starting at an affordable $750.
All in all, some cool new options for your high-performance customers. 
Back to top