The big E3 2017 conference for computer, video and mobile gaming gets underway in Los Angeles today. And with it come several announcements of some rather cool gaming systems and offers from suppliers including Intel, Origin and Dell.
Here's your solution provider's roundup:
Intel: new gaming partnerships
Intel got an early start at E3. Before the show opened, Intel announced several new partnerships with:
> ESL: Intel is expanding its 15-year partnership with the world's largest eSports company. As ESL's official technology partner, Intel will help the company grow its eSports events.
> Ready at Dawn Studio: With help from Intel, the company is releasing its "Echo Arena" multiplayer game as a free download for all owners of Oculus Rift VR headsets. This free offer will be available for 3 months starting July 20.
> Oculus: Along with Intel, it's launching the VR Challenger League, a gaming series that will start in July. This VR eSports competition will take place both online and at live events, culminating with finals in Krakow, Poland, sometime in 2018.
Origin: Win10 gaming laptop
Origin specializes in offering hand-built gaming desktops, laptops and related gear. At E3 2017, Origin announced a thin, Windows-based gaming laptop, the EVO15-S.
Origin's new gaming laptop weighs in at about 4 lb., and measures just 0.7 inch thick. Features include a 15.6-inch display (4K offered as an option); a 7th Gen Intel Core i7 processor; Windows 10 Creators Update; built-in Full HD webcam and mic; 2TB of storage; and USB 3.1 ports. (More specs from Origin here.) Prices and shipment dates haven't been announced yet. Here's a look, courtesy of Origin: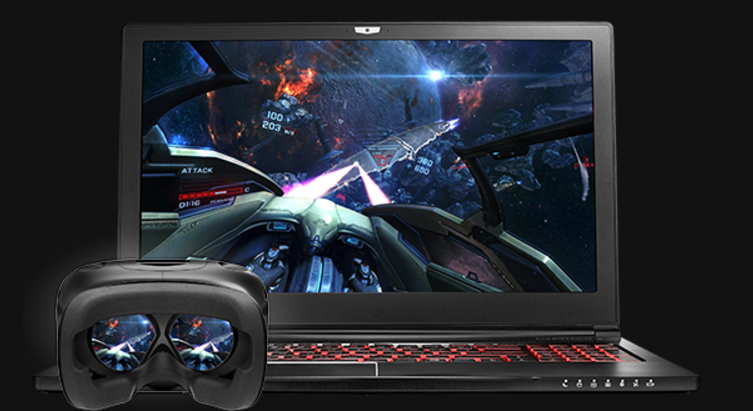 Dell: gaming desktop ships
At the Computex show last month, Dell introduced the rather cool Inspiron Gaming Desktop, a $600 system (not including a monitor, keyboard or mouse) running Windows 10.
Now at E3 2017, Dell said the system will start U.S. shipments today.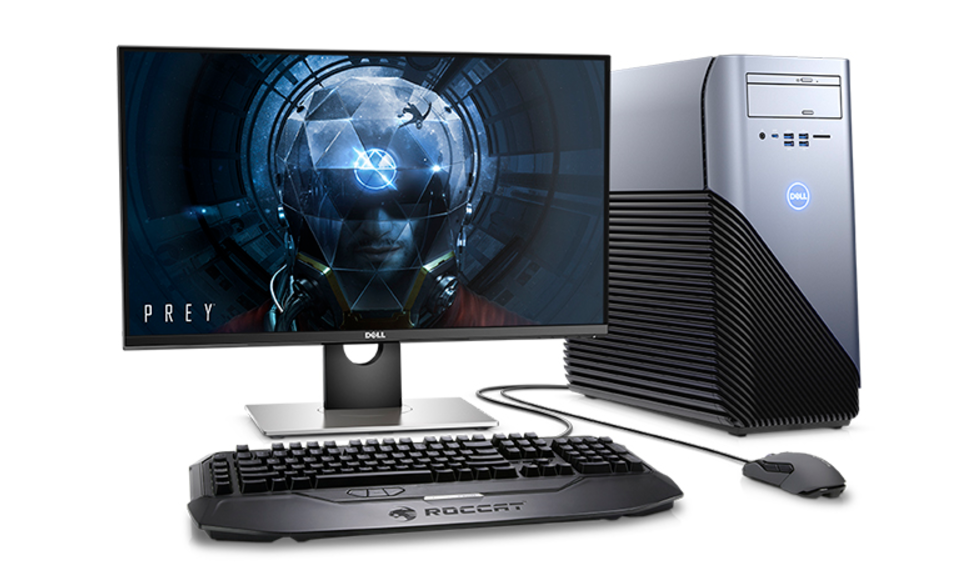 Dell Inspiron Gaming Desktop, shown with monitor, keyboard and mouse accessories
The new Inspiron Gaming Desktop with Windows 10 incorporates the latest AMD multicore Ryzen processors featuring SenseMI, thermally-optimized airflow routing, Polar Blue LED Illumination, easy component access and power-supply options for supporting VR-ready graphics. It offers up to 32GB of RAM, up to 2TB hard disk storage and up to 256GB of solid state storage for faster boot and load times.
And don't miss:
How's the PC business? Getting better, say IDC, HP, Lenovo
7th Gen Intel Core CPUs power new PCs from HP, Microsoft
At Computex, new CPUs, always-connected PCs
Back to top