Ultra High Definition (UHD) computer monitors are getting wider, sharper and curvier.
Top-tier OEMs including Dell, LG and Samsung are competing for your customers' dollars. And let's be clear: When it comes to this new breed of high-res, curved glass, we're talking about way more dollars than usual.
Dell's latest curved display, the UltraSharp 38 (U3818DW), goes on sale this coming Sunday, July 23. At $1,499, the new Dell is a lot more expensive than a standard flat-screen display. Yet it might be priced just right.
That's because professional multitaskers in verticals such as finance, engineering, and multimedia production are used to paying more for better-than-average specs.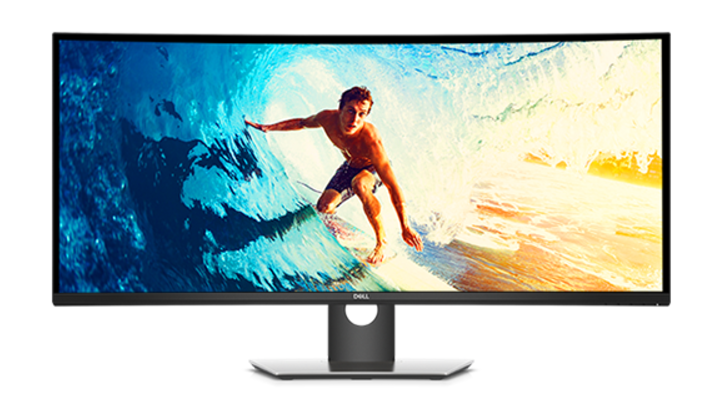 Dell says its UltraSharp 38 curved monitor delivers 25% more screen content than a 34-incher.
Dell's UltraSharp 38 — which actually measures 37.5 inches on the diagonal — is clearly designed to compete with similar high-end displays such as LG's 38UC99 curved monitor.
Dell vs. LG
The LG monitor has a suggested retail price of $1,699, or $200 higher than Dell's new unit. Yet when LG's curved behemoth hit the market, it made a big splash in the gaming community. Hard-core gamers love the monitor's unusually high 75Hz refresh rate, which is accessible when using a compatible AMD graphics processor.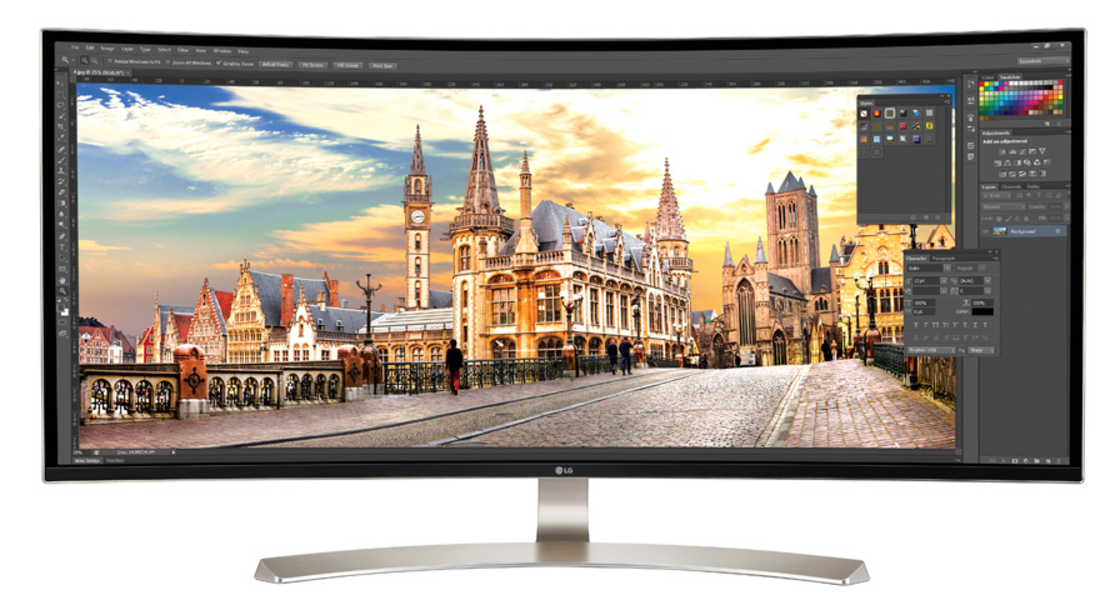 LG's 38-inch curved monitor features Bluetooth speakers, a USB-C port and 3840x1600 resolution.
Dell customers, on the other hand, may prefer the UltraSharp 38's business-minded focus on usability and unique features.
For instance, Dell wisely incorporated a KVM switch that lets users control two PCs with the same screen, keyboard and mouse. The feed from both computers can sit side-by-side on the expansive screen. That offers simultaneous access to, say, a high-performance desktop for computer-aided design (CAD) and a standard business machine for communication.
Similar specs
Both the LG and Dell monitors make good use of integrated screen layout controls, too. Proprietary interfaces on both displays allow the user to customize layouts using a combination of Picture-in-Picture and Picture-by-Picture features.
When it comes to standard specs, Dell's UltraSharp 38 and the slightly more expensive LG are very close. Both offer a native resolution of 3840 x 1600 with a 21:9 aspect ratio.
Both monitors can also deliver a response time as low as 5 ms. And they both come out of the box with 99 percent sRGB factory calibration that delivers the kind of high-level color accuracy that visual pros count on.
As for USB connectivity, both the Dell and LG include the increasingly popular USB-C variant, which carries audio, video and 100W of power to and from external devices.
Of course, no display would be complete without the standard compliment of DisplayPort and HDMI connectors, and industry-standard VESA mount compatibility. Both the Dell and LG monitors have these.
So if your customers include deep-pocketed multitaskers in verticals such as finance, engineering and multimedia production, these new curved monitors may be a welcome sight.
You may also enjoy:
VR-ready PCs are coming — but at a price
Intel intros Core X-series CPUs for high-end gaming, VR, content creation
Back to top