HP and Asus have just introduced PC systems for your tech-savvy customers. These systems are designed to be always on and always connected, even in sleep mode. And they have super-long battery lives.
How long? HP says its new Envy x2 PC has a battery that can run up to 20 hours of local video playback. The battery also has a life of 700 hours (approximately 29 days) in connected standby mode. And when drained, the battery can be charged from 0% to 90% in just 90 minutes, HP promises.
Asus does even better on extending battery life. Its new NovaGo laptop (model number TP370), introduced today, promises up to 22 hours of battery life and more than 30 days in standby mode.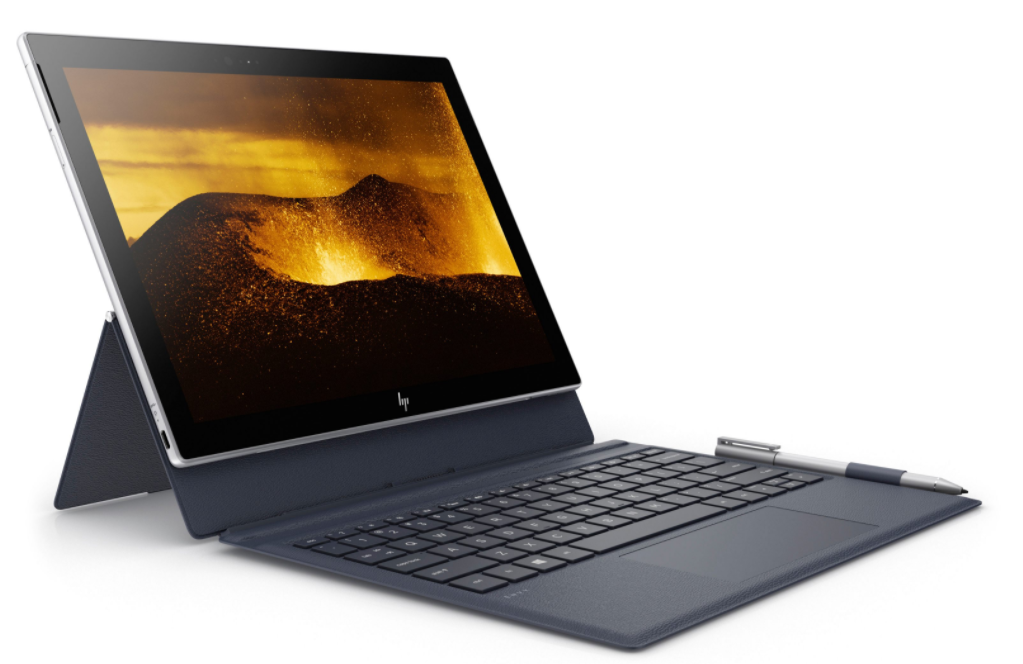 HP says its Envy x2 PC offers up to 20 hours of local video playback
Similarities
In many ways, the 2 new systems are quite similar. Both share all the following:
> Processor: Both are powered by Qualcomm's Snapdragon 835 Mobile PC Platform. Built on a 10 nm design, this 8-core processor has a clock speed of up to 2.45 GHz.
> LTE connectivity: Both systems stay connected via a Qualcomm Snapdragon X16 LTE modem. This little modem has a download speed of up to 1 Gbps.
> Memory and storage: Both systems offer up to 8GB of memory and up to 256GB of SSD storage.
> Operating system: Both systems come with Windows 10 S. In addition, the HP system offers a 1-time upgrade to Windows 10 Pro.
> Pen: Both systems work with a digital pen. Asus says its Asus Pen has a 1,024-level pressure-sensitive tip. And the HP Pen works with Windows Inking.
> Thin and light: Both systems are fanless, so they avoid some weight and bulk. The Asus NovaGo weighs 3.06 lb. and measures 14.9 mm (about 0.6 in.). The HP Envy x2, without its keyboard, weighs 1.54 lb. and measures 6.9 mm (just over 1/4 inch).
The Asus NovaGo: one light and thin always-on, always-connected laptop
Differences
Of course, there are some differences, too:
> Form factor: The HP Envy x2 has a detachable keyboard, connected with a magnetic hinge. The Asus NovaGo has its keyboard attached. To be fair, there's a 360-degree hinge. And for extra security, the NovaGo has a fingerprint sensor.
> Display size: The Asus NovaGo has a 13.3-inch full HD display. The HP Envy x2's touchscreen measures 12.3 inches and is protected by Corning Gorilla Glass 4.
> Ports: Both systems offer USB-C, micro-SD, SIM, and an audio jack. But the HP system has just 1 USB-C port, while the Asus has 2. Also, the Asus system includes an HDMI port, which the HP system lacks.
> Cameras: The HP system carries 2 cameras —13 megapixels on the rear and 5MP on the front. The Asus system has just 1 HD (1280 x 720) camera.
Pricing & availability
HP says the Envy x2 will ship in the spring. It hasn't yet announced pricing. Also to come are the names of carriers HP will partner with.
Asus, meanwhile, says its NovaGo will retail at 2 price points. For a system with 4GB of memory and 64GB of storage, the retail price is about $600. For a maxed-out system with 8GB of memory and 256GB of storage, the retail price is about $800.
Asus also says it has already made arrangements for the NovaGo with carriers that include Sprint and Verizon. No word yet, however, on when the system will go on sale. Although Asus says the U.S. will be among the first countries where the laptop will be sold.
Do you have customers who'd appreciate a light, thin Windows PC that's always on, always connected — and with nearly a full day of battery life? If so, be sure to tell them about these new systems from HP and Asus.
Back to top