At the big CES 2020 show being held this week in Las Vegas, top PC vendors introduced their new laptops based on 10th Gen Intel Core processors.
Intel's "Ice Lake" processors, introduced this past May, are designed for ultra-thin laptops and 2-in-1s, and they're based on the company's 10nm "Sunny Cove" architecture.
Three models are currently available – i3, i5 and i7 – with up to 4 cores and 8 threads, and a 4.1 GHz max turbo frequency. Among the processors' cool features are support for Wi-Fi 6 and Thunderbolt 3 connectivity, and support for Intel Iris Plus graphics.
Here's your tech provider's update on laptops introduced at CES running on the new 10th Gen Intel Core CPUs:
Acer
Spin 3 and 5: These devices have been updated with the new Intel CPUs. The Spin 5 is a 13.5 in. device that weighs 1.2 kg (2.6 lb.) and measures 14.9 mm (0.6 in.) thin. The Spin 3, somewhat confusingly, has a larger 14-in. display. It's also heavier and thicker, weighing 1.5 kg (3.3 lb.) and measuring 16.9 mm (0.7 in.) thin. Both devices have a 360-degree hinge.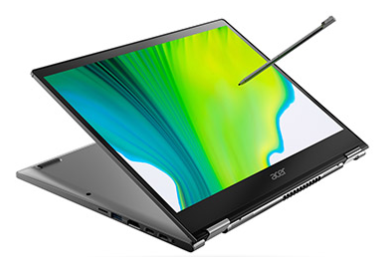 Swift 3: It's a13.5-in laptop that weighs 1.19 kg (2.6 lb.) and measures 15.9 mm (0.6 in.) thin.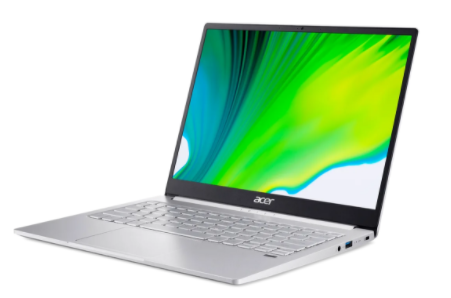 TravelMate P6: This 1.1 kg (2.4 lb.) ultra thin device is notable for its battery life of up to 23 hours.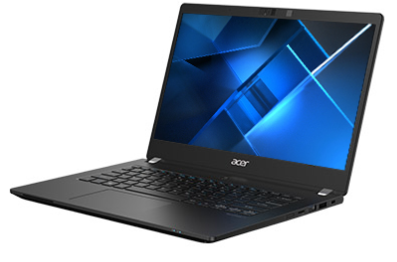 For these devices, Acer hasn't yet announced availability or prices. Learn more on this Acer 2020 page.
ASUS
VivoBook 14 and 15: These 14- and 15.6-in. laptops feature Wi-Fi as an option. Shipments are set for the second quarter of this year. Asus hasn't announced pricing yet.
ExpertBook B9450: A 14-in. business laptop that weighs just 1.9 lb. and has a battery life of up to 24 hours. Prices haven't been announced yet.
Dell
Latitude 9510: Dell says this new device is the smallest and lightest (3.2 lb.) 15-in. laptop around. It packs both Intel Wi-Fi 6 and 5G mobile broadband capabilities, and includes vPro tech for remote management. Shipments are set for March 26, with retail price starting at about $1,800.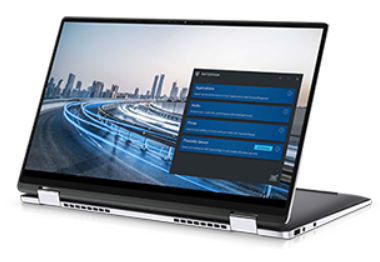 XPS 13: A 13.4-in. laptop priced at an affordable $1,000. Shipments have already started, with retail prices ranging from $1,000 to $1,900, depending on features.
HP
HP Spectre x360 15: A 15.6-in. convertible with Nvidia GeForce graphics and Wi-Fi 6 built in. Shipments start in March, and retail prices will begin at $1,600.
Elite Dragonfly: A lightweight (2.2 lb.) laptop that adds both Intel vPro tech for remote management and Wi-Fi 6 connectivity.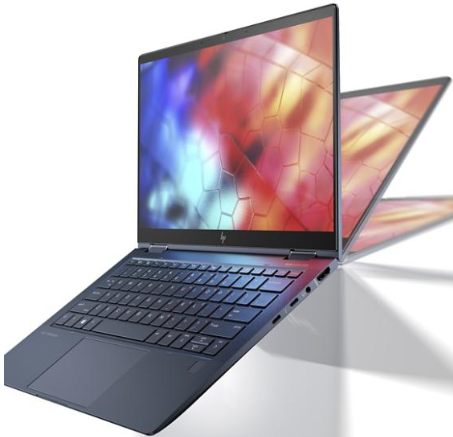 Get more information on both devices from this HP press release.
Lenovo
Yoga Slim 7 (aka IdeaPad 14 in N. America): A 14-inch ultraslim notebook measuring 15.4 mm (0.6 in.), it uses "Intelligent Cooling" with AI to optimize battery life by up to 20%. Shipments are set for April, with retail prices starting at about $1,210.
IdeaPad Flex 5 Chromebook (aka Chromebook Flex 5 in N. America): A 13-inch Chrome device weighing in at just under 3 lb. It will retail for $360, with shipments set to start in June.
ThinkBook Plus: Lenovo calls this 13.3-in. device a "laptop for the next-generation workforce." It includes an integrated precision pen. Look for it beginning in March, with retail prices starting at $1,200.
Get more info on these devices from this Lenovo press release.
Back to top