Chromebooks for schoolkids is a great idea. An affordable dorm-room-ready alternative to expensive MacBooks and ultrabooks — what's not to love?
But Chromebooks for business? That's another matter entirely. In the business world, the stakes are high, the apps are resource-intensive, and failure is not an option.
So are these lightweight devices tough enough? The short answer is yes.
There's an app for that
To understand why, a little history will help. Getting to this point took some time.
The first Chromebook was introduced by Google back in 2011. The public's reaction? Somewhere between "Hmm, that might be interesting… for kids" and a silent yawn.
The trouble was the apps — or the lack thereof. While Chromebook hardware was certainly affordable, there was very little you could do with it. You could browse the web, and you use early versions of Google Docs and Sheets. But not much else.
But then Chromebooks got access to the Google Play Store and its millions of apps. Everything changed. All of a sudden, you could do almost anything on a Chromebook — online or off.
Microsoft sealed the deal in 2017, when it launched a native Android version of Office 365. That's when the world learned that Chromebooks meant business.
How about hardware?
In the meantime, many PC vendors have announced Chromebooks of their own. While the latest of these devices may not be as slick and shiny as a MacBook Pro, they're anything but boring.
Google's own Pixelbook, for one, sets the high-water mark in terms of design, performance and price. Priced just shy of $1,000, the Pixelbook is actually more expensive than some "regular" entry-level laptops.
But Google was smart enough to take a few cues from Apple's MacBook and Microsoft's Surface Laptop. Like those devices, the Pixelbook has sexy curves, thoughtful ergonomics and power to spare. It feels — and is — worth the extra bucks.
Google's high-end Pixelbook: great design, multiple options
The Pixelbook's 10.3-mm unibody design makes for an excellent shape shifter, smartly bending itself into a laptop or tablet. The optional Pen rivals Apple's vaunted Pencil in terms of functionality and ease of use. And of course the Pixelbook tethers seamlessly with any Android-powered phone.
Acer draws an ace
But what if your customers are looking for a more cost-effective solution? In that case, they'll be pleased to know that just about every major manufacturer now has a license to build its own Chromebook variations.
Competition is fierce, too. Which means big savings for your customers.
Acer, for example, just announced 4 new Chrome-powered laptops. These include the super-portable 11.6-inch M14 and 15.6-inch M15 Chromebooks, which feature bright, high-resolution screens; gigabit Wi-Fi; USB 3.1 connectivity; and a battery life of up to 12.5 hours.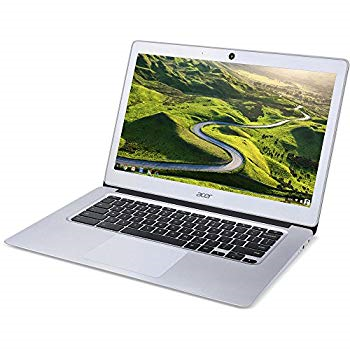 Acer's M14 Chromebook: powerful solution, low price
The starting price to get into one of Acer's Google-machines? How about $249? By anyone's standards, that's pretty cheap.
The channel: going for bulk
At first, the Chromebooks' relatively low average sale price (ASP) might seem like a gut punch to your bottom line. But take the 10,000-foot view, and things look different. Today's Chromebooks can be solid, reliable and cost-effective business machines. That gives you an equally solid and reliable argument for creating Chrome-based business solutions.
How about setting up an SMB or enterprise business with a full complement of Chromebooks, Android mobile devices and Wi-Fi-enabled peripherals? That could turn out to be a deal far greater than the sum of its parts.
If your customers want a fast, lightweight business-computing solution designed to scale indefinitely, it's time to take another look at Chromebooks. With new models from well-known vendors, a wide range of price points, and some cool features, what's not to love?
Back to top