Ambient computing refers to a new class of devices that are located in a shared setting, such as a kitchen or living room, and controlled by voice.
So far, these devices are being promoted mainly for use at home, as a way to play music, get recipes and other how-to information, and chat with distant friends and family.
But is it a far stretch to imagine these devices being used in an office or other work setting? How about on a factory floor or hospital ward, or in a delivery truck?
Amazon Screen Device
These musings are inspired by Amazon's new Echo Show, which is essentially a touchscreen tablet powered by the company's Alexa voice-recognition software.
The device lets users make hands-free Internet calls to other users of Echo devices or smartphones with the Alexa app. Users can also tell the device to stream music while displaying the lyrics, show videos from remote monitors, remotely control home-climate devices such as thermostats, visually answer questions, and more.
The device, which Amazon says will ship on June 28, is available now for pre-order for about $230. Buy 2 Echo Shows, and under a special promotional deal Amazon will give you a discount of $100.
The Amazon Echo Show measures 7.4 x 7.4 x 3.5 inches, weighs 2.6 pounds, and sports a 7-inch touch screen. It's powered by an Intel Cherry Trail CPU, includes two 2-inch speakers with Dolby processing, 8 mics, and both Wi-Fi and Bluetooth connectivity. Here's a look, courtesy of Amazon: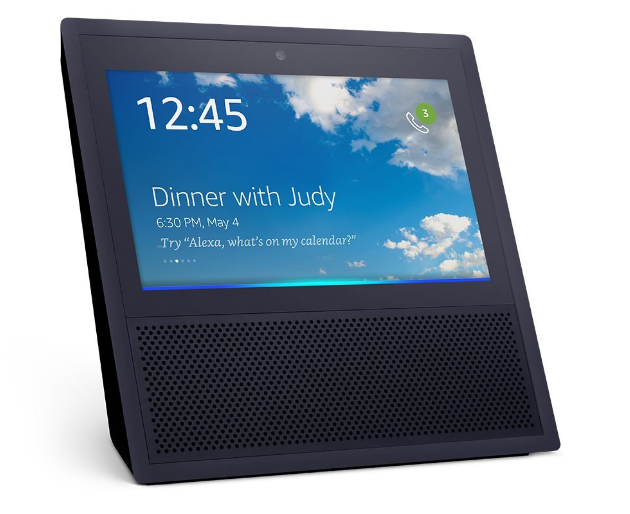 Multiple Competitors
Amazon may be leading in the ambient computing space, but it's far from alone. It face 3 big competitors with voice-recognition systems and video-calling services: Apple, with its Siri and Facetime; Google, with Home, Assistant and Hangouts; and Microsoft, with Cortana and Skype.
Earlier this week, for example, Harmon Kardon introduced Invoke, a home speaker system powered by Microsoft's Cortana software. It's set to ship this fall. Users will be able to control music and smart-home features, make hands-free calls with Skype, and get answers to questions — all with voice commands.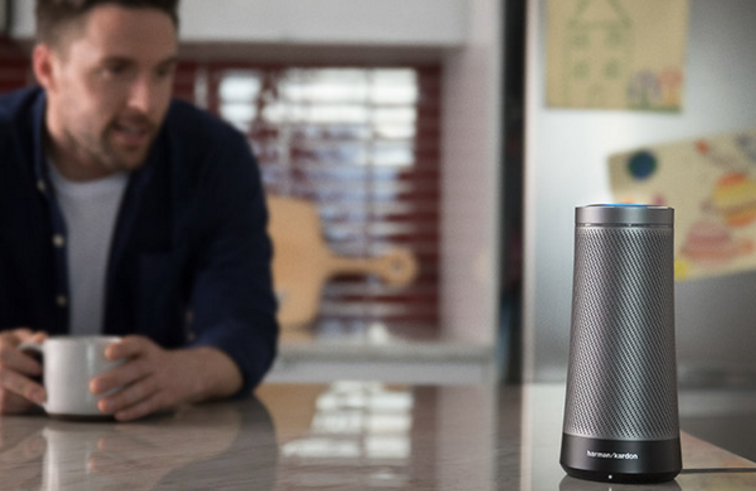 Harmon Kardon's Invoke will use Microsoft's Cortana voice assistant.
To be clear, these devices are all being positioned as voice systems for the home. Amazon's promo video for the new Echo Display, for example, shows the device being used by a couple with new twins, a grandfather painting a room with his granddaughter, and so on.
If you're a solution provider who does not sell to consumers (and that's most solution providers), it would be easy to feel left out of the excitement. But it would also be wrong. Ambient-computing systems are cool for homes, sure. But with a little creative thinking, they could also be powerful tools for a wide range of offices and other workplaces.
ADDENDUM: During his Microsoft Build keynote this morning, CEO Satya Nadella stated that Cortana now has 140 million monthly users on Windows.
And don't miss:
Why low-cost tablets are failing to lift the market
Microsoft counters Chromebooks with new laptop, Win10 version
Intel now shipping Optane, speedy memory for PCs
Back to top