The next few months should be a big time for refreshing PCs.
Microsoft wants every PC on Windows 10. But 1 in 3 desktop and laptop PCs still run on Windows 7, according to NetMarketShare. Microsoft says it will discontinue support of Win7 on Jan. 14, 2020 — that's just 2 months from now.
Those older PCs can also need more repairs (and cost more to maintain), be less productive (those long startup times!), and lack the latest cybersecurity protections.
Plus, small and midsize businesses (SMBs) are poised to increase their IT spend. According to figures from Intel, total SMB spending on desktops, laptops, 2-in-1s and tablets will grow from $65 billion in 2016 to $79 billion by 2021. That's a compound annual growth rate (CAGR) of about 4%.
But tech providers can do more than just help SMB customers refresh their older PCs. They can also tell these customers about the Intel vPro platform.
How vPro helps SMBs
The Intel vPro platform delivers powerful features that help your SMB customers meet 4 vital goals:
1. Higher performance: Drive worker productivity with the 8th and 9th Gen Intel vPro processors. They're the industry's highest-performing CPUs for business.
2. Increased manageability: Enable efficient control of PC assets. Intel vPro offers features for remote maintenance and wireless-device management. These include Intel Advanced Management Technology (AMT), Intel Setup and Configuration Software, and Intel Manageability Commander.
3. More protective security: Keep precious data protected with hardware-enhanced features. These include Intel Hardware Shield, Intel Authenticate Technology, and Intel Threat-Detection Technology.
4. Greater stability: Minimize downtime with Intel vPro's consistent, reliable cadence of standardized changes.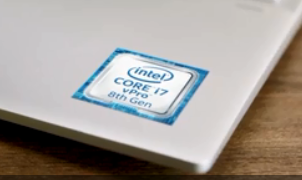 Get even more benefits
But wait, there's more. Intel says that, when compared with 3-year-old PC, a PC built on an 8th Gen Intel Core vPro processor can deliver:
> Up to 65% better overall system performance
> Up to 1.39x faster office multitasking
> Up to 2x longer battery life
> Up to 55% better web performance
> Up to 1.5x faster data analysis and visualization
Intel vPro can bring out the best in Windows 10, too. Intel security and manageability features accelerate, enable and complement Win10 capabilities. And the Intel vPro specs ensure support for the hardware features Win10 needs.
Intel vPro also works well with other Intel "adjacent" technologies. These include Intel Unite for virtual meetings; Intel Wi-Fi 6 for faster wireless connectivity; Thunderbolt 3 for effortless connections; and Intel Optane memory for improved PC performance.
So by all means, help your SMB customers refresh their aging — and soon to be unsupported — PCs. But while you're having that PC-refresh discussion, also tell them about the Intel vPro platform. It's a big opportunity for both you and them.
Back to top