Sure, it's better to give than to receive, but it's also harder. That's especially true when you're shopping for the techie who has everything.
That gift-giving time of year is here again. In the interest of smoothing out your holiday shopping to-do list, we're here to help.
Feast your eyes on these 4 high-tech toys. Any of them should bring joy to your gadget-obsessed giftees.
JUNE OVEN
> Perfect for: The high-tech chef
> Price: $599
Full disclosure: You can buy June Oven now, but it won't ship until February. Will it be worth the wait? It sure looks that way.
As soon as June Oven connects to a Wi-Fi network, the iPhone or Android app lets you start cooking with the click of a button. June will simply grab the pertinent time and temperature info from your recipe.
No recipe? No problem. The oven offers more than 100 one-tap cooking programs. Just tap on a category — vegetables, seafood, meat, etc. — and then select a dish.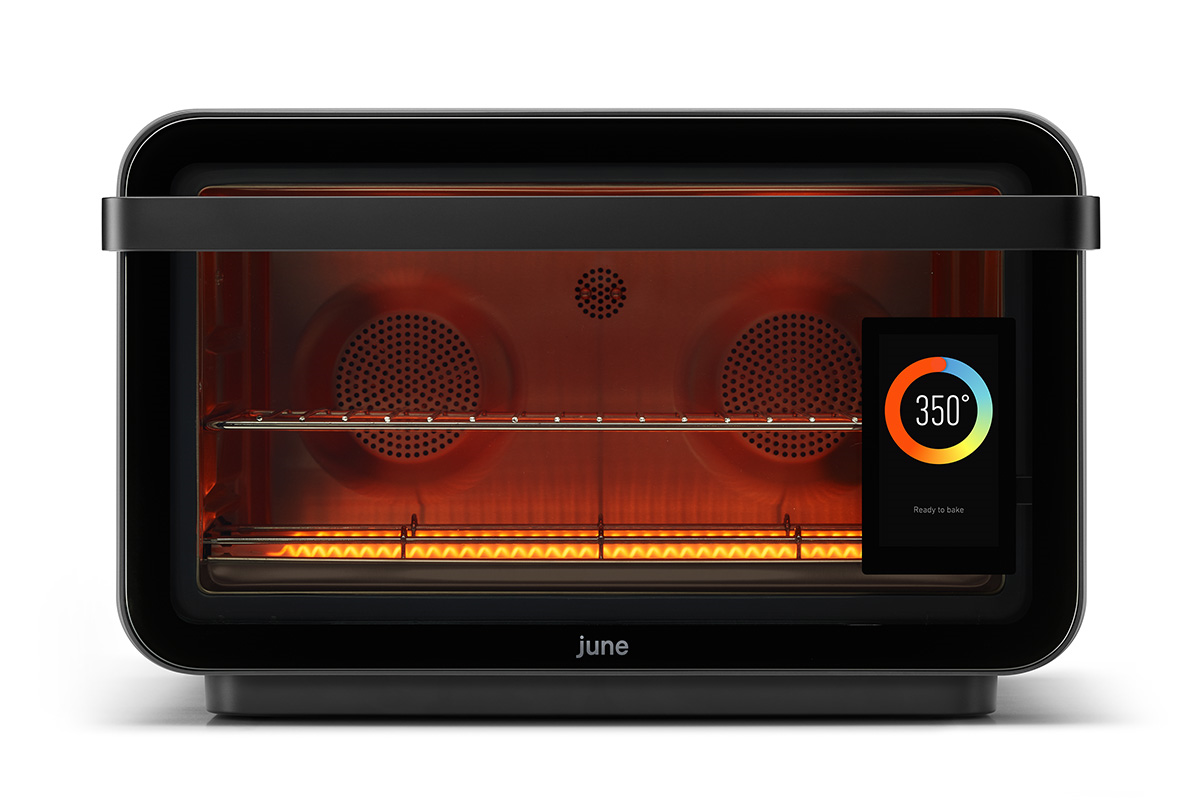 June Oven: one smart cooker
The oven also has a camera inside, which it can use to figure out what you're cooking and how much of it there is. Using that information, the oven adjusts its own temperature and cooking time.
But wait, there's more: The June Oven operates in any of 7 modes: convection oven, air fryer, dehydrator, slow cooker, broiler, toaster and warming drawer. It can even send you a text message when your freshly cooked meal is ready!
AMAZON ECHO DOT
> Perfect for: Everyone
> Price: $49
Amazon has brought out the 3rd generation of its increasingly ubiquitous Echo Dot smart speaker just in time for the holidays.
And it's priced to move. Dot starts at $49, which is cheap enough. But the device spends much of its time on sale for half that price, especially for Amazon Prime members.
Amazon Echo Dot: louder — and priced to move
Music lovers will be glad to know Amazon finally fixed the worst thing about the diminutive device: low volume. Dot now delivers 70% more sound than its previous versions. That makes it a suitable standalone instead of an add-on for the bigger Amazon Echo Plus.
BOSE NOISE-MASKING SLEEPBUDS
> Perfect for: Light sleepers
> Price: $249
Does the person who sleeps next to you make sounds like a chainsaw? Are you plagued by midnight fire engines, barking dogs, and/or crying babies? If so, Bose might have made the perfect sleep companion.
The company's new SleepBuds are designed to fit snugly in your ear. There, they'll cover up external noises while they sing you softly to sleep with the dulcet tones of pre-loaded white noise (or anything else).
Bose Sleepbuds: the sweet sound of sleep
The wireless device includes a smartphone app that lets the user select any of 10 pre-loaded sounds, volume level, playback time, even set wake-up alarms.
While these earbuds are keeping the soothing sounds in, Bose's famous noise-cancelling tech is keeping the not-so-soothing sounds out. Zzzzzz….
THE BEATLES YELLOW SUBMARINE COLLECTOR'S EDITION TURNTABLE BY PRO-JECT
> Perfect for: Audiophiles over the age of 40
> Price: $499
Oh, Ringo, you saucy minx! Decades on, your beloved anti-pop anthem, "Yellow Submarine," still lives on.
We all laugh. But Ringo's laughing all the way to the bank.
And the bank is just where you'll be headed if you decide to drop $500 on Pro-Ject Audio Systems' submarine-shaped deck featuring anti-skate technology and carbon-fiber tone arm. But think of the look on your giftee's face when the wrapping paper comes off!
Yellow Submarine turntable: Fab, baby!
If you're going there, make sure to include a 180-gram vinyl copy of The Beatles' tenth studio record. How wonderfully meta will that be?!
Got a techie on your holiday list? Check out these 4 ideas to give them a gift they'll love to receive.
Back to top