Last week's CES 2017 show in Las Vegas was so big, so noisy and so exciting, a few cool products got lost in the mix. Among them: 3 very cool displays.
Really? Aren't displays boring? Not these 3. Here's your solution provider's update. Check them out, and tell me if you don't agree these displays are pretty cool.
The Dell Canvas comes first because it's not just a display, but what could be an entirely new category of smart workspace tech. This 27-inch QHD display can be used at an angle or flat on a desk.
Dell's idea is that you'll use the Canvas along with a second display, as shown below (the Canvas is the larger screen lying flat on the desktop). The user can then draw with a digital pen, touch the screen or otherwise manipulate icons and images on the Canvas screen. And they can do so, Dell says, "as naturally as they do with pen on paper."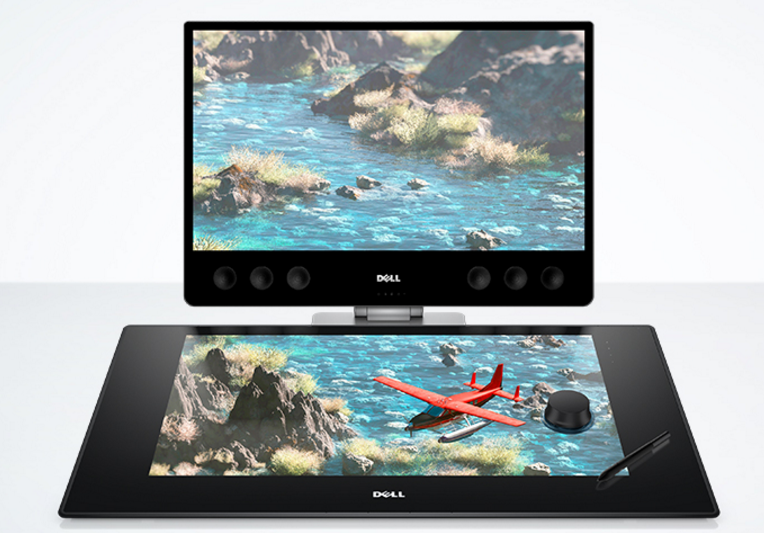 Developed in partnership with Microsoft, the Dell Canvas should work with any Windows 10 PC. The monitor also works "seamlessly," Dell says, with programs from Adobe, Autodesk, Avid, Dassault, SolidWorks and Microsoft. Shipments of the Dell Canvas are set to begin on March 30, with retail prices starting at about $1,800.
Curved screens are inherently cool, and this 35-inch curved display is the latest in HP Inc.'s family of Omen X monitors, introduced last summer. It's also HP's first monitor with Nvidia's G-Sync technology, which synchronizes the GPU and display-refresh rates to eliminate stutter and lag, and provide high levels of realism and immersion.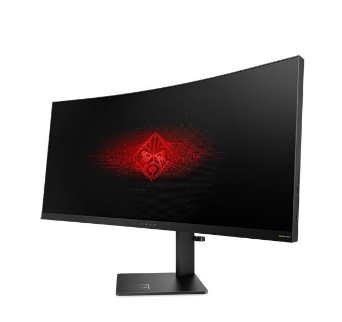 The Omen's big UWQHD 21:9 display offers nearly 35 percent more screen than a more conventional 16:9 QHD screen, according to HP. The company also says the display's curve lessens eye strain by bringing its left and right edges inward.
The HP Omen X 35 display will ship in March with retail prices starting at just under $1,300.
Curved screens are certainly cool, but how cool is a curved monitor that also features eye-tracking software? That's what Acer is offering in its new Predator Z301CT, a 30-inch FHD curved monitor designed for gaming.
The display uses eye-tracking tech from Tobii Group to create new ways to play games. Eye-tracking is used not instead of, but in conjunction with a traditional mouse and keyboard. Acer says this combo gives gamers a "richer, more immersive" experience.
For example, the gamer can use their eyes to look for cover, or aim at a target. Camera angles rotate as the gamer's eyes focus on the edge of the screen. And characters on the screen react as the gamer looks around. Pretty cool.
Plenty of games can handle the Tobii eye-tracking functions, too. To be exact, Acer counts 45, including "Elite Dangerous," "Deus Ex: Mankind Divided" and "Watch Dogs 2."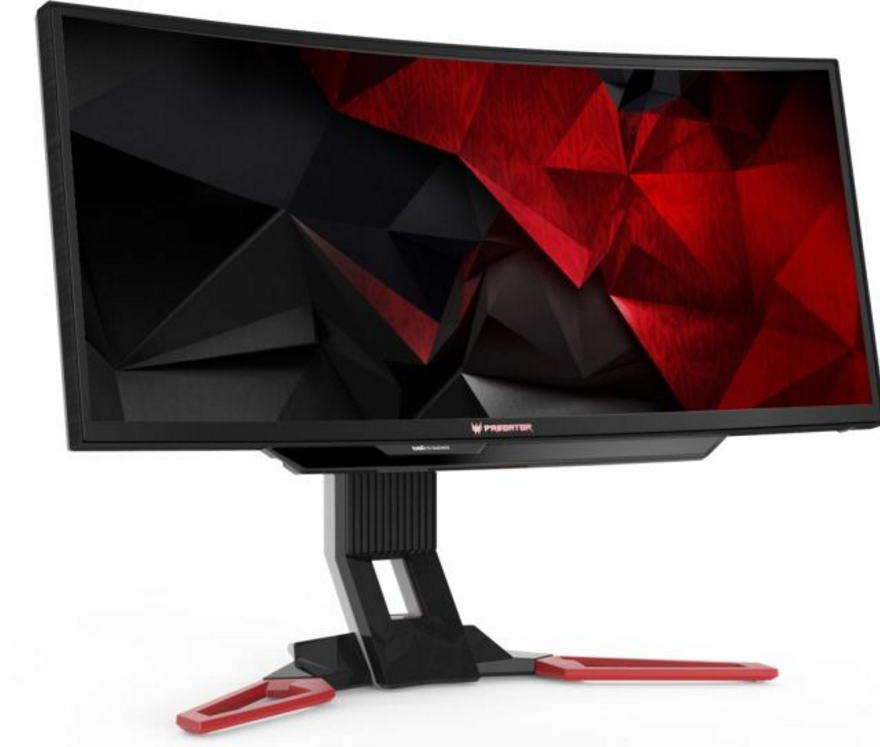 The Acer Predator Z301CT will ship in both North America and EMEA beginning in February, with retail prices here in the U.S. starting at about $900.
So who says monitors have to be boring? Not Acer, HP or Dell.
Back to top