2-in-1 devices, which combine the portability of a tablet with the power of a laptop, are a good idea. However, for many customers, they're still too expensive.
That's the upshot from the latest tablet market figures from IDC. It finds overall tablet sales in this year's second quarter fell by nearly 14% worldwide. Unit shipments fell for both slate and detachable tablets, IDC adds.
"Though consumers and businesses alike have shown interest in the detachable form factor, those operating on tighter budgets have had very few options available to them, and hence some have opted for traditional PCs," says IDC researcher Jitesh Ubrani.
He's got a point. Apple's 10.5-inch iPad Pro starts at $650; add in the device's Apple Pencil ($100) and Smart Keyboard ($160), and the total is more like $910. Apple's 12.9-inch version is even more expensive.
Similarly, Microsoft's Surface Pro has a starting retail price of about $800; add more memory, more storage and a faster processor, and it's $1,500.
Like the man said, these devices aren't cheap.
Surface Go is a go
The solution? Lower-priced 2-in-1s. Microsoft is certainly trying.
Microsoft's Surface Go, introduced last month, is a lot less expensive than other Microsoft Surface devices. But it's not exactly cheap at $400 (and $550 with more memory and storage) plus another $100 for its keyboard.
As of today, the Surface Go is shipping in the U.S. and Canada. Shipments to other regions are set to begin later this month.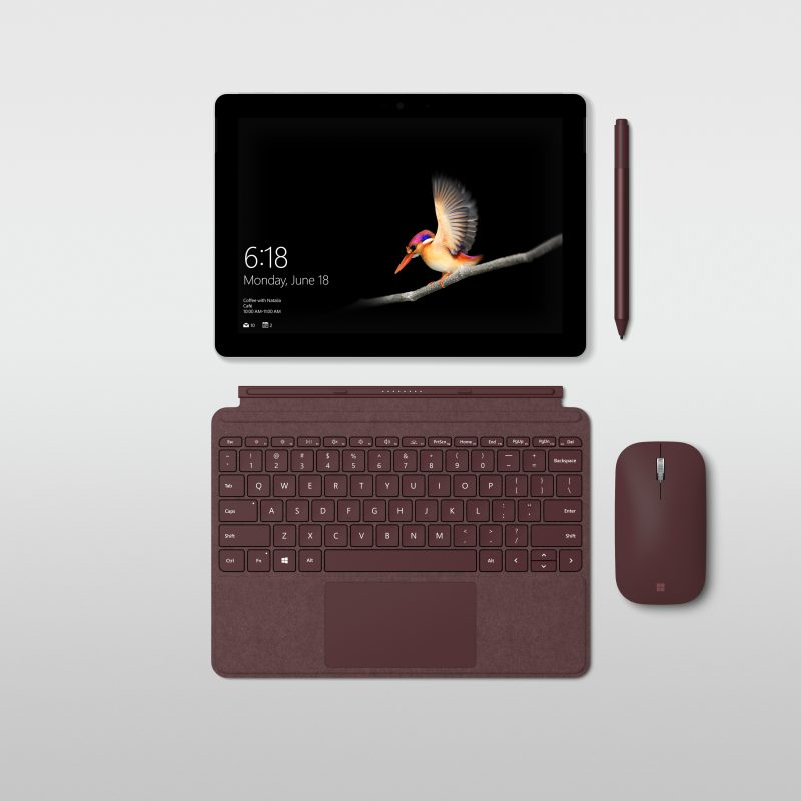 Microsoft Surface Go: light, small, almost cheap
To be fair, the device is light and small. The Surface Go weighs just 1.15 lb. (not including its keyboard) and measures a little under 10 inches across.
Early reviews from the tech blogs have been mixed. On the positive side, The Verge's reviewer called the Surface Go a "tiny wonder of a computer." TechCrunch was less favorable, describing the Surface Go as a "strange sort of in-between device." And VentureBeat pretty much panned the device, complaining that it "looks like a Surface, feels like a Surface, but doesn't perform like a Surface."
Samsung's premium tablet
Samsung is grappling with the price issue, too. The company this week introduced its Galaxy Tab S4. This is an Android 8.1-based 2-in-1 that Samsung is positioning as a "premium tablet."
However, the device, which is set to ship on Aug. 10, starts at fairly pricey $650. That includes the Samsung S Pen. But add the optional Book Cover keyboard ($150) and you're up to $800.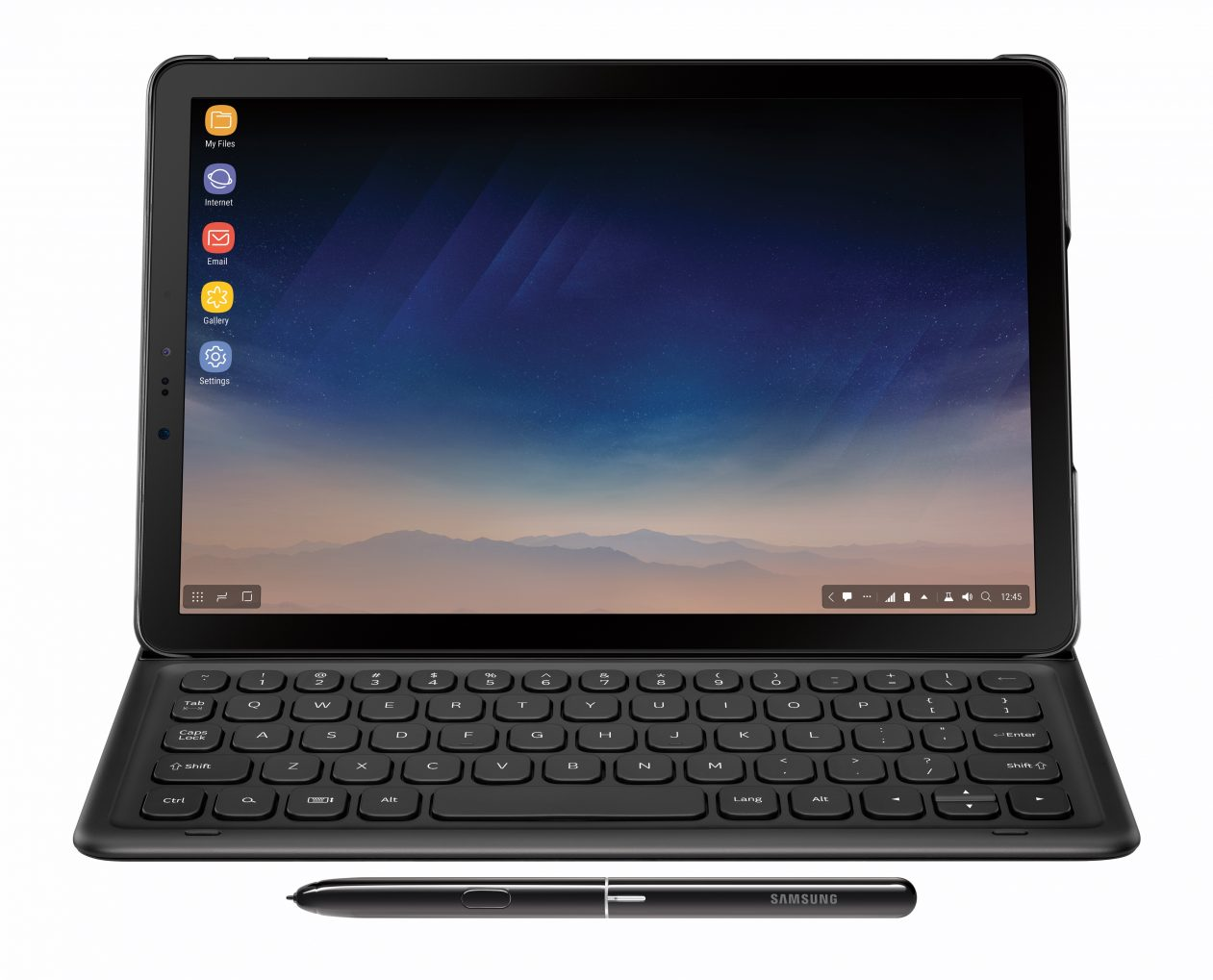 Samsung Galaxy Tab S4 with pen (included) and keyboard (not)
Not cheap, but customers will get a lot. The device features a Qualcomm Snapdragon 835 chipset, 4GB of memory, 64GB of storage, 4 speakers, 2 cameras, a 10.5-inch touchscreen, security with facial recognition and iris scanning, and a USB Type C port that lets users connect an external monitor. It's compact, too: 9.8 x 6.5 inches, and weighing in at just 1.1 lb.
2-in-1s are still a good idea. They just need to get cheaper.
Back to top