Get ready to join the fall 2019 edition of the Intel Virtual Technology Conference. It's happening tomorrow, Tuesday, Oct. 22.
Join, and you'll gain valuable information that can help you grow your business. You could also win an Amazon Echo Show (more details below).
This conference is being organized into 4 tracks: client, data center, IoT/new, and new partner program. Also, a Microsoft executive will deliver a keynote address entitled, "Windows 7 end of support is just around the corner."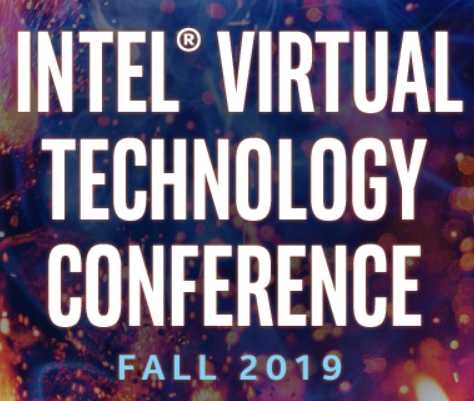 Here's some what you'll enjoy at the fall 2019 Intel Virtual Technology Conference in each of the 4 tracks:
Client:
> Deliver compelling 9th Gen Intel Core-based desktop PCs
> Revolutionize your PC's capabilities with Intel Optane memory technology
> Accelerate your business with mobile modern PC  
Data Center:
> Why businesses must modernize their IT infrastructure today
> Intel Optane DC SSD solution and strategy
> Scale IT Up and build a balanced system
IoT/New Segment:
> Accelerating IoT with Intel IoT RFP-ready kits and Intel IoT market-ready solutions
> Scale your business with industrial PCs
> Hospitality technology solutions: improve marketing and enhance customer solutions
New Partner Program:
> Simplify your marketing with the new Intel Partner Marketing Studio
> Intel Partner Alliance update
But wait, there's more! Register to attend the fall 2019 Intel Virtual Technology Conference, and you'll automatically be entered in a drawing to win one of 10 Amazon Echo Show devices. Good luck!
Amazon Echo Show: you could be one of 10 lucky winners
For Intel partners, this is the online event of the season.
Check out the fall 2019 Intel Virtual Technology Conference agenda — and register to attend.
Back to top