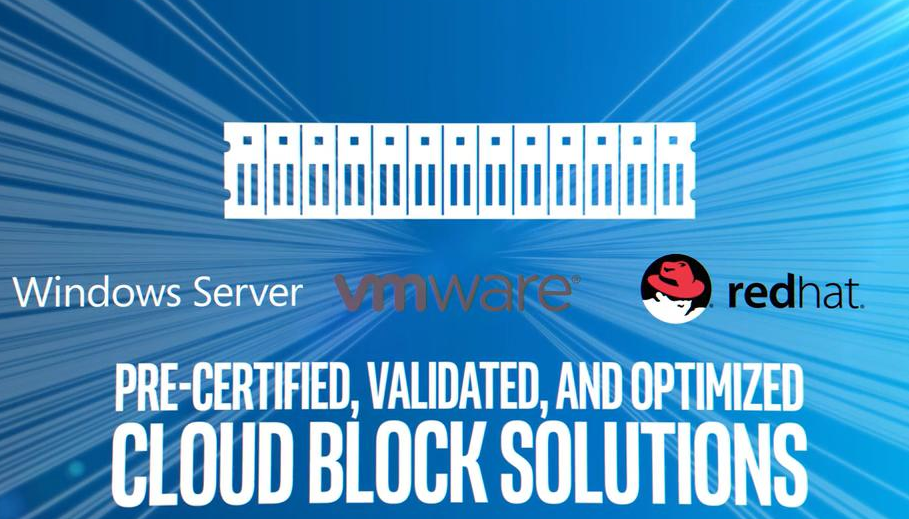 Are you ready to help your data-center customers move to the new hybrid cloud?
You should be. More than 70% of companies are now deploying a private or hybrid cloud. And spending on cloud IT infrastructure is forecast to grow by nearly 12% a year through 2020 — that's far faster than non-cloud spending.
For tech providers, that translates into business growth. And Intel is here to make it easier. Intel's new Data Center Blocks for Cloud configurations are optimized, unbranded servers featuring the latest Intel Xeon Scalable processors and certifications from leading ISVs.
These Cloud Block solutions offer a simplified path to market. They can also free up your resources to focus on valued-added applications, services and support.
Join our live chat
Sound interesting? Then join these 2 Intel representatives online for a live chat for tech providers on Feb. 14 at 10 a.m. PT / 1 p.m. ET:
> Kyle Corrigan, cloud product line manager, Intel server products group
> Wagner Diaz, cloud product marketing engineer, Intel data center channels marketing
Join Kyle and Wagner in this live online chat for tech providers. You'll get an overview of why you and your data-center customers should consider the new Intel Data Center Blocks for Cloud.
You'll also learn how Data Center Blocks for Cloud can reduce complexity, help you move data-center customers to hybrid cloud more quickly, and help you to harness the growing cloud market opportunity.
And you'll be able to get answers from these 2 Intel experts on your top questions, as well as join the discussion with other tech providers. Plus, the editor of Tech Provider Zone, Peter Krass, will be on hand to moderate.
This live chat, sponsored by Tech Provider Zone, is free to attend, but you'll need to register to attend.
Register now and join this live chat on Feb. 14 at 10 a.m. PT / 1 p.m. ET.
Back to top