Intel's latest memory innovation, called Optane, is now available to enterprise customers running large server arrays. Smaller form factors designed for laptops and PCs will be available in the second half, Intel says.
With Optane, Intel has simultaneously addressed 3 important memory concepts: speed, density and non-volatility. That's a rarity in the current tech climate, where Moore's Law is lagging behind schedule. These days, noteworthy innovations too often come in the form of minor speed bumps and — yawn — miniaturized form factors. 
Existing memory technology has always fallen somewhat short of the mark. While DRAM is fast, it lacks the density to hold larger files. Also, it doesn't score any points for non-volatility; DRAM's memory disappears when the power is cut off. By contrast, NAND memory (found in solid state drives) offers great improvements over conventional storage; it holds large amounts of data and does so either with or without a direct power supply. But the speed of NAND doesn't come even close to that of DRAM.
Using a new architecture that Intel calls 3D XPoint, Optane checks all 3 boxes — speed, density and non-volatility — making it a big step forward in storage technology. The module sits between the drive and the main memory, keeping large files and apps ready for lightning-fast deployment. The promised results are much faster load times, increased processing performance and smoother operation.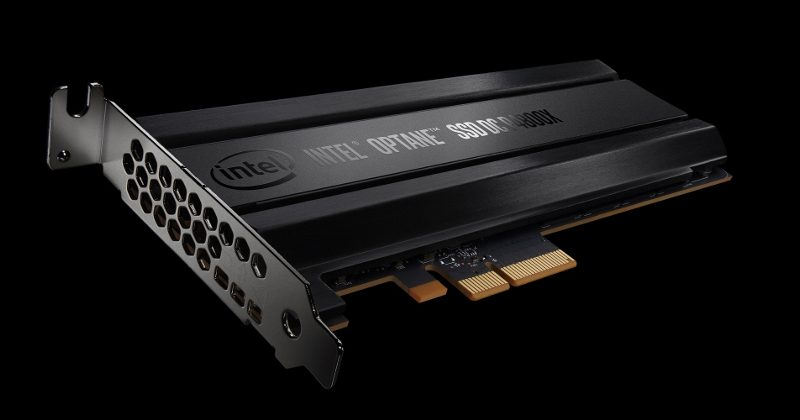 Intel's Optane solid state drives offer speed, density and non-volatility.
7th Gen or Bust
But there's a catch. (Isn't there always?) Novel technology often requires cutting-edge connectivity, and such is the case with Optane. It currently works only on 7th Gen Intel "Kaby Lake" series chipsets equipped with modified M.2 connectors.
If your customers are in the market for new Optane-equipped laptops, you'll need to show them Kaby Lake-equipped options such as Lenovo's ThinkPad T570, which starts at around $900. Lenovo says the device will soon be available with an optional 16GB Optane PCIe M.2 card. Choosing that option should significantly increase performance. But watch out: It will likely also significantly increase the price.
If your customers' situation calls for a more traditional form factor, Dell will soon offer Optane-compatible OptiPlex desktop computers featuring 7th Gen Intel "Kaby Lake" processors and chipsets. Certain Intel NUC mini-PCs will offer Optane compatibility, too, putting big performance gains in a small package.
New Life for Old Drives
Optane is designed to provide high-speed access to large data sets such as applications and operating-system images. Conventional hard drives do this, too, but can only serve the data at a fraction of the speed. When used together, Optane memory and conventional drives can be a potent combination.
No, this is not an entirely new concept. Hybrid drives — conventional drives equipped with small solid-state modules — have been around for years. But placing an Optane memory module inline with a conventional hard drive redefines the concept, adding a great deal of speed and efficiency. That means an Optane upgrade could save your customers the expense of replacing aging conventional hard drives in the near term.
Back to top