Intel Optane DC persistent memory is now available to OEMs and cloud service providers (CSPs) through an Intel beta program launched this week. General availability of the memory product is on track for the first half of next year, Intel says.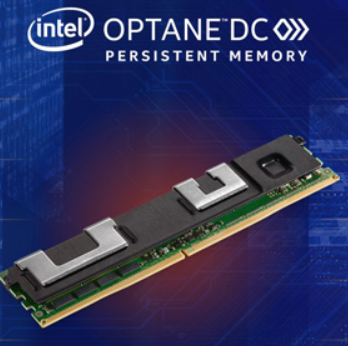 It's part of Intel's massive, multiyear transition from PC-processor supplier to a company focused on data. Optane DC persistent memory is all about helping your data-center customers extract more value from their data.
Several OEMs and CSPs have already signed on to the Intel Optane DC beta program. They include Dell, Google Cloud, HPE, Huawei, Lenovo and Tencent.
Independent software vendors (ISVs) are working with Intel Optane DC, too, to ensure their applications work well with the memory device. They include Apache Spark, IBM, Microsoft, Red Hat (soon to be part of IBM), SAP and VMware.
VMware, for example, has already used Intel Optane DC persistent memory to run its VSphere cloud-computing platform. The configuration has 122 virtual machines (VMs) running on a 2-socket platform supported by 6 TB of system memory.
Two operating modes
Intel this week also disclosed that Optane DC persistent memory will run in either of 2 operating modes: memory and app direct.
In memory mode, there's no need for persistent memory programming in the apps, and if there's a power loss, data won't be saved. This mode is intended for legacy applications such as virtualized databases and big data analytics.
In app direct mode, both the applications and OS can "decide" which types of data read or write are suitable for either DRAM or Optane. Low-latency operations can be executed on DRAM. Data that either needs to be made persistent or that has very large structures can be routed to Optane.
Xeon Scalable-ready
As you might expect, Intel has designed Optane memory to work well with the company's Xeon Scalable processors. Together, these two Intel technologies can bring massive data sets closer to the CPU for faster insights.
Intel also says the Optane + Xeon Scalable combo can dramatically improve data-center resiliency. For example, they can shorten database restart times from hours to just minutes — even seconds.
Learn more: Watch a 17-minute webcast on Intel Optane DC persistent memory led by Lisa Spelman, VP and GM of Intel's data center group.
Back to top