How would your data center customers like a new approach to storage, one that gives them up to:
> 10x more virtual machines
> 3x less latency
> 9x lower cost per performance
And all at a cost that's up to 75% lower than what they pay now?
Your customers would like that, right? Then tell them about it. But you might not want to mention the technology behind these gains: data caching.
Data caching may sound boring, but is actually exciting. So keep it to yourself. Instead, just tell your customers about the benefits — and the way it can solve some of their toughest business challenges.
Remember, today's data center customers aren't looking for components. Sure, they still need disk drives, servers, network adapters and all the rest.
But today's customers expect those components to be delivered as part of a total solution. That means some combination of hardware, software and services that helps their organization solve an important business problem or achieve a strategic goal. It's that simple, and that powerful.
Dynamic duo
Back to data caching. Here's why it matters.
If your customers use legacy storage tech in their data centers — hard disk drives and SATA interfaces — chances are excellent that this gear is failing to keep pace.
Workloads are moving to the cloud. Networks are being virtualized. Data is being mixed and matched, analyzed and used for decision-making. For all this and more, legacy storage is just too slow. And upgrades have proven costly.
Now there's a better way. Your customers can enhance their VMware vSAN storage-virtualization software with Intel Optane SSDs.
By adding Intel Optane SSDs to the cache tier running on the latest Intel Xeon Scalable processors, your customers can deliver up to 10x improvements in overall performance and up to 9x improvements in cost-per-performance.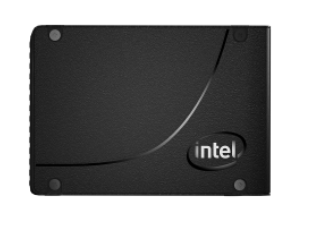 Intel Optane SSD: half of a dynamic duo
This combo of vSAN and Intel Optane SSDs can benefit your customers with lower latency (remember, lower is better), cleared processor-request bottlenecks, reduced caching-tier requirements, and lowered transaction costs for latency-sensitive workloads.
Your customers are sure to like that. Just don't tell them it's done by caching data!
Cerner gets it
You may wonder how this powerful storage combo can help your customers solve their toughest business challenges and achieve important strategic goals. For an answer, take a look at Cerner.
Cerner is a leader in the healthcare IT field. The Missouri-based company's revenue hit $5.4 billion for its most recent fiscal year. It has some 29,000 employees working in more than 25 countries.
One of Cerner's latest challenges involves connecting edge devices deployed at hospitals and clinics. Cerner works with more than 27,500 healthcare facilities around the world, so this challenge is anything but trivial.
That's one reason Cerner went with a vSAN implementation. The software replaced costly storage-attached networks (SANs), scales easily, and can reduce infrastructure total cost of ownership (TCO).
But to handle those edge devices, Cerner wanted even more. So the company deployed HPE ProLiant servers with high-performance Intel Xeon Processors and Intel Optane SSDs for vSAN as the HCI platform. These edge systems are used for local, low-latency applications such as caching images for diagnostic purposes or interface engines that connect with on-site devices.
"We're getting incredibly good performance," Brian Stuckey, Cerner's VP of infrastructure engineering, said. "And we're hitting a price point that's beneficial from a TCO perspective."
Sell solutions, not parts
For tech providers, selling this new solutions approach will likely be new and unfamiliar. It may not be easy. Fortunately, Intel is here to help. The company now offers several Scalable Storage Solution Kits as part of its Intel Solutions Library.
These kits contain solution overviews, business briefs, customer case studies and more. And they're available to all Intel partners, OEMs and resellers.
> Check out Intel's Scalable Storage Solution Kits at solutions.intel.com
> Read the full Cerner customer case study
> Get the Intel Optane DC SSDs product information
And read these 2 related blog posts:
> Don't just sell storage parts — sell a scalable storage solution
> Clear bottlenecks for datacenter customers — and boost your bottom line — with Intel Optane SSDs
Back to top