Sure, your customers already know that cybersecurity matters. They've heard about the massive hacks at Target, Equifax and elsewhere, and they don't want that to happen to them.
So they run antivirus software. They delete phishing emails. They're careful about sharing their personal information.
All good. But beyond that, how much do they really know?
The IT researchers at Gartner are here to help. Earlier this week they listed 6 emerging trends that every security-minded exec — that includes your customers — should know about.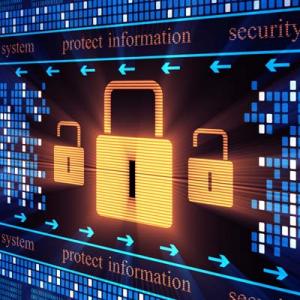 1. Wake up: As mentioned, news of high-profile cyberbreaches is really raising awareness. That's good, and you should encourage it among your customers. "Business leaders and senior stakeholders at last appreciate security as much more than just tactical, technical stuff done by overly serious, unsmiling types in the company basement," says Gartner research VP Peter Firstbrook.
2. Go beyond compliance: Compliance with data-privacy laws and regulations is important, but no longer enough, Gartner says. For your customers to understand the potential liabilities of handling customer data, they must also have full data-management programs.  
3. Move to the cloud: Your customers' on-premises security products and services can quickly be overwhelmed by the data volumes now required to keep them safe. That's driving a shift to security products based in the cloud. These cloud-first security products are better able to use data in real time, Gartner says, and to provide solutions that are highly agile and adaptive.
4. Let machines learn: As cybersecurity moves to the cloud, machine learning, a subset of AI, can be used to solve security issues that include authentication of both users and devices, detection of insider threats, and malware prevention. As the name implies, machine-learning systems can also improve over time, learning from their successes as well as their mistakes.
5. Get geopolitical: Cybersecurity and related risks have gone global — GDPR, anyone? So when your customers devise their cybersec strategies, they need to consider not only who their customers, partners and suppliers are, but also where they're located.
6. Maybe decentralize: Centralization via bigger data centers and the public cloud can be good for your customers' budgets, but it can also increase their vulnerability to hackers and other bad guys. That's why Gartner says your customers need to consider whether they've gone in for too much centralization. If so, they should explore alternative architectures that are more decentralized — preferably with your help!
Your customers need a better understanding of what's happening with cybersecurity. And you need to share this list with them today.
Back to top