The 3rd gen Intel Xeon Scalable processors announced in June offer more power than most of your SMB customers need, but they're still worth a look. The features of high-end CPUs have a way of finding their way to midrange and even entry-level offerings over time.
And one key feature of these new processors is a focus on artificial intelligence. It's another sign of how quickly AI is moving from cool idea to mainstream application.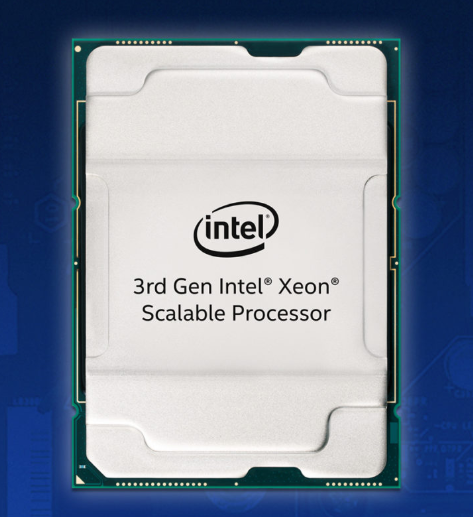 The 3rd gen Intel Xeon Scalable processors are currently available in 4- and 8-socket configurations only. This means they'll mainly power higher-end systems used by Fortune 1000 enterprises.
It also means that short-term, the main customers for the 3rd gen Intel Xeon Scalable processors will be Tier 1 server OEMs such as Cisco, Dell, HPE and Lenovo. Another group of buyers will likely be in-memory database providers, including Oracle and SAP.
Intel says that when user organizations refresh aging infrastructure with the new 3rd gen Intel Xeon Scalable processors, they can expect an average estimated gain of 1.9x on popular workloads. They'll also support up to 2.2x more virtual machines (VMs). Both of these improvement figures are based on comparisons with a 5-year-old, 4-socket platform equivalent.
These new processors are available in Gold and Platinum versions only. You'll recognize them by the letter "H" at the end of the SKU.
Deep intelligence
As mentioned, AI is a big focus. The 3rd gen Intel Xeon Scalable processors are the first general-purpose CPUs to support bfloat 16.
That's an AI instruction set for deep learning training. With this enhancement, users can employ servers powered by the new Intel processors for AI applications. These can include image classification, speech recognition and language modeling.
While AI gets the limelight, the new CPUs have other target workloads, too. These include cloud, virtualization, in-memory databases and data analytics. 
Memory, storage, FPGA, too
Also in June, Intel announced three server components that have been designed to work well with the company's new Intel Xeon Scalable processors:
> Intel Optane persistent memory: The new Intel Optane persistent memory 200 series offers up to 4.5TB of memory per socket. It's designed to work with the new 3rd gen Intel Xeon Scalable processors to manage data-intensive workloads, including in-memory database, virtualization and data analytics.
> Intel 3D NAND SSDs: The Intel SSD D7-P5500 and P5600 series are new solid state drives for enterprise servers. They incorporate an advanced Intel technology known as triple-level cell 3D NAND as well as low-latency PCIe controllers. These drives offer storage capacities of up to 7.68TB in a U.2 15mm form factor.
> AI-optimized FPGA: The new Intel Stratix 10 NX FPGA (field-programmable gate array) is optimized for high-bandwidth, low-latency AI acceleration applications. It delivers up to 15x more INT81 throughput than a standard Intel Stratix 10 FPGA DSP Block.
Looking ahead
While 3rd gen Intel Xeon Scalable processors are aimed at large enterprise users, Intel hasn't forgotten about your SMB data center customers.
For one, the company plans to continue support for the 2nd gen Intel Xeon Scalable processors, a 2-socket configuration that was refreshed in February, through at least the rest of this year.
For another, Intel's road map also shows a 2-socket version of the 3rd gen Xeon Scalable processors coming either late this year or early next. With that, your SMB customers could become the latest with AI deep learning power.
Learn more:
> Intel Xeon Scalable processors
> Product brief: 3rd generation Intel Xeon Scalable processors
> News Byte: Intel announces unmatched AI and analytics platform with new processor, memory, storage and FPGA solutions
Back to top