Xerox wants to change the way your clients interact with printers. Now they'll print with customized workflows, apps and cloud connectivity.
That's one of the big ideas behind Xerox's launch last week of no fewer than 29 new multifunction printers (MFPs). Xerox says its new printer designs, dubbed VersaLink and AltaLink, will act as what it calls "smart, connected workplace assistants."
The printers' new interface design, explains Xerox CTO Steve Hoover, is based on a study of human behavior known as ethnography. And because smartphone and tablet interfaces are so ubiquitous, Xerox researchers believed it made sense to employ a similar user experience (UX) on the new printers.
The result? Xerox has embedded what's essentially a tablet and new software platform into its printers. The new touchscreen interfaces — complete with app icons, workflow shortcuts and contextual menus — should feel familiar to nearly every smartphone and tablet user.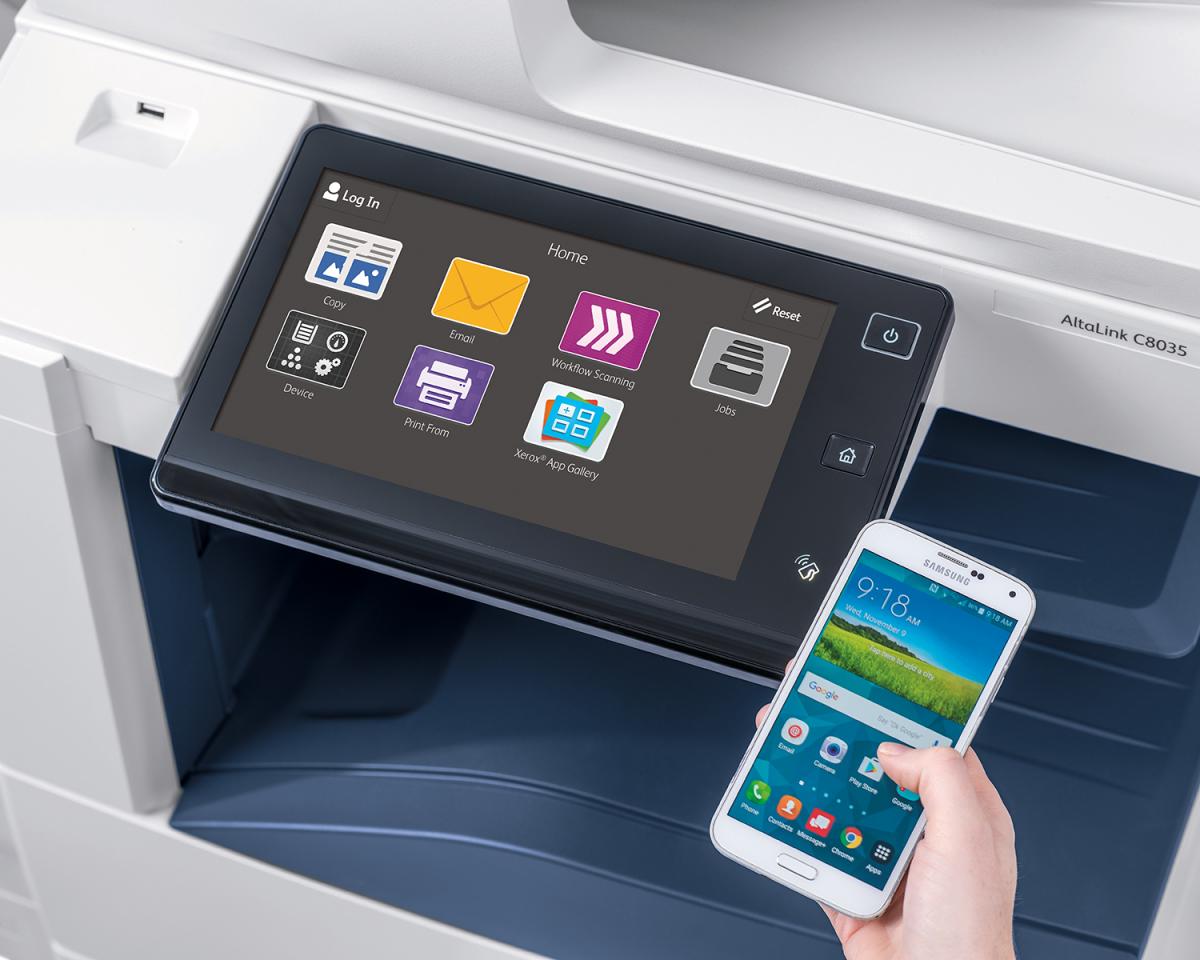 Xerox hopes its new printer touchscreens will appeal to smartphone & tablet users.
Complete Systems
But building a touchscreen into a printer is not a totally new concept. Even some sub-$100 home printers — for example, the $80 HP Envy 5540 — include a graphical user interface (GUI) presented on a small color touchscreen.
So is Xerox doing something truly new here? To answer this question, you need to look at not just the human-interface elements, but also the complete system.
In fact, Xerox is betting its new printers will succeed with a combination of technologies. These have been designed to work together to save money and time, and reduce frustration.
For example, a user of the new Xerox printers could trigger a preprogrammed workflow to instantly scan a multipage document, print it, and then collate copies for local workers. The printer could also upload a copy of the document to a cloud service such as Dropbox or Google Drive, and then email a copy to a preselected group of mobile workers. It could even send a text message to everyone involved, letting them know that a new document is available. And all this with the touch of a single button.
While none of these tasks are particularly difficult by themselves, taken together they can be time-consuming, to say the least. This consumption of time can grow quickly, even exponentially, in offices where many documents must be scanned, printed and distributed every day.
The Almighty Platform
There's another big idea behind the Xerox announcements, and it's one that's extremely ambitious. Xerox is bidding for not only big market share in the crowded MFP market, but also a power position in the new, connected office.
By opening the door for user-definable workflows and app development, Xerox could gain some of the muscle enjoyed by Apple and Google, suppliers of the world's 2 most popular mobile-device platforms.
And if a market opens up for third-party apps — for instance, those that connect a Xerox VersaLink MFP to other office solutions such as video-conferencing hardware and inventory control systems — then Xerox could very well find itself at the center of the modern office.
Also see:
Smartphone as PC? Samsung tries it with DeX
Intel offers new Xeon CPUs for small-biz workstations, servers
3 tablet takeaways from Apple's recent iPad shuffle
Back to top