It was a little less than a year ago that Intel CEO Brian Krzanich publicly laid out the company's new transformation strategy. Intel would no longer be focused solely on designing and making PC microprocessors. Instead, Intel would now expand into the cloud, the Internet of Things (IoT), data centers, 5G and programmable devices like FPGAs.
So much for talking the talk. At this week's big CES 2017 show in Las Vegas, Intel also began walking the walk. Here's your solution provider's summary of Intel's busy week:
> VR Keynote: CEO Krzanich (pictured below) hosted an immersive news conference at CES yesterday. He said virtual reality (VR) and augmented reality (AR) will reinvent how we experience travel, work, sports and gaming.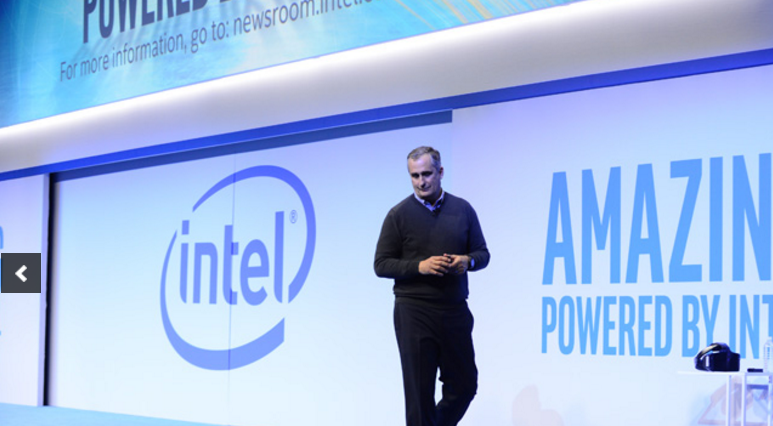 In a related online editorial, Krzanich wrote, "The very definition of 'reality' is changing…. I truly believe virtual and merged reality are going to exceed our expectations. They are a new frontier for human experiences — and I think this will not just be a technology tweak, but instead a leap."
> Autonomous Autos: Intel, BMW and Mobileye jointly announced at CES that they'll have a fleet of some 40 autonomous test vehicles on the roads by this year's second half. The three companies, which had announced their new partnership this past summer, now say they've developed a scalable architecture that could be adopted by other carmakers.
In a related move, Intel this week announced that it's acquiring a 15% stake in HERE, a provider of digital maps and location-based services for the auto and IoT markets. The two companies plan to jointly develop a highly scalable proof-of-concept architecture that supports real-time updates of HD maps for automated driving. They also say they'll explore new opportunities in IoT and machine learning.
As if that weren't enough, Intel also introduced Intel GO, its new brand for cars, connectivity and cloud solutions. The group says it will offer both hardware and software development kits, including in-vehicle development platforms for automated driving, a 5G platform, and an automotive SDK.
> 5G Modem: Last year Krzanich said 5G will become the key technology for access to the cloud in an always-connected world. Now Intel has announced its 5G Modem, calling the device the world's first global 5G modem to enable initial 5G spectrum trials and deployments worldwide with a baseband chip that supports both sub-6 GHz and mmWave bands. Samples will come in the year's second half, Intel says.
> New 7th Gen CPUs: Intel this week introduced Phase 2 of its 7th Gen "Kaby Lake" Core and Xeon processors, expanding the family to include 40+ processors. We'll have a more complete report for you soon. But new features include 4K media support, enhanced security, more power for VR and gaming, and what Intel calls "enhanced content creation." In a related development, Intel also said that the new Intel Core i7-7700K processor, part of the Phase 2 launch, had just set 8 new overclocking world records.
> Smartwatch: Intel and New Balance this week jointly announced a smartwatch for runners called the New Balance RunIQ. The watch's features have been designed to help runners improve their athletic performance, including: an online community, GPS, heart-rate monitor, smartphone notifications and up to 24 hours of battery life. The New Balance smartwatch (shown below) is available for pre-order now. Shipments are set to begin early next month, and the watch will retail for just under $300.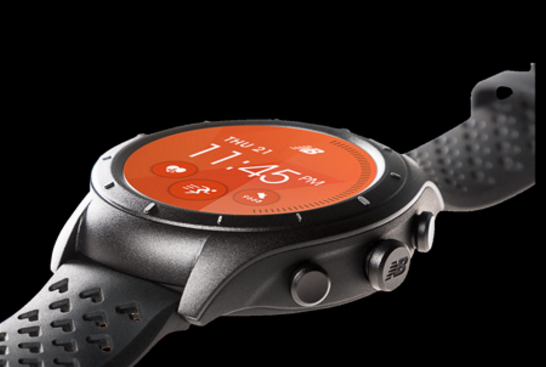 Told you Intel was having a busy week!
See related content:
Our strategy and the future of Intel: Brian Krzanich editorial
Merged reality: why Microsoft and Intel say your clients want it
In time for CES, Lenovo refreshes ThinkPad notebooks
Intel adds execs, biz units for IoT and self-driving cars
Back to top