IT spending worldwide will rebound next year. Ransomware downtime is now way more expensive than the ransoms themselves. And cloud providers are poised to make their own AI chipsets.
These are the latest insights from leading IT market watchers. And here's your tech provider's roundup.
IT spending to rise next year
tech provider zone
Join the Intel Virtual Technology Conference tomorrow, Oct. 22
Get ready to join the fall 2019 edition of the Intel Virtual Technology Conference. It's happening tomorrow, Tuesday, Oct. 22.
Join, and you'll gain valuable information that can help you grow your business. You could also win an Amazon Echo Show (more details below).
tech provider zone
NUC 8 Rugged: one tiny but tough mini PC
Small things can be tougher than they look. Think of an ant, able to lift objects many times its own weight. A tiny diamond, the hardest natural substance on Earth. And now the Intel NUC 8 Rugged.
tech provider zone
Get data-center smart with 3 new training courses from Intel
IT modernization is all the rage. Between the growth of digital-transformation projects and the ends-of-life for important server operating systems, many of your customers are ready to refresh their servers.
To help you serve them, Intel is now offering 3 training courses for resellers, integrators and other tech providers:
> Selling 2nd Generation Intel Xeon Scalable Processor Workload-Optimized SKUs
tech provider zone
New PCs popping with 10th Gen Intel Core processors
tech provider zone
Moving AI to the edge
Artificial Intelligence is moving to the edge as organizations apply trained models to new datasets. That's good. But your customers' data centers probably aren't ready. That's not so good.
While most AI still happens in data centers or their clouds, that's changing as Internet of Things devices proliferate out on the edge. Also shifting to the edge is AI inference – the application of deep-learning training to the real world.
tech provider zone
Add flexibility, save time and money with Intel Speed Select Technology
Configuring servers would be easy — if only your customers knew the exact character of their workloads, and if only those workloads never changed over time.
But of course many customers don't know the exact character of their workloads. And of course many workloads do change over time. All this can make configuring servers anything but easy.
tech provider zone
CISOs say breaches actually make them better hires, CEO candidates
Chief information security officers (CISOs) hold some very big purse strings — they're predicted by Gartner to spend $124 billion worldwide this year on information security and services. What do they get for all that money?
tech provider zone
Join the fall '19 Intel Virtual Technology Conference on Oct. 22
Mark your calendar for Tues., Oct. 22. That's the date of the fall 2019 edition of the Intel Virtual Technology Conference. It's an online event you won't want to miss.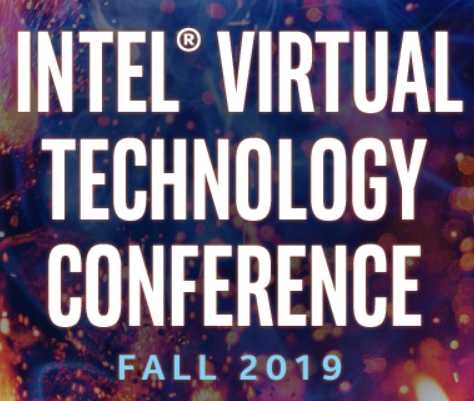 Intel, covering changes to its partner programs, has retooled the IVTC agenda to include:
> Sessions on capitalizing on upgrade opportunities
tech provider zone
Looking for an ultralight premium PC? See HP's new Elite Dragonfly
A dragonfly is impressive. No more than 4 inches long and weighing only about 1/10th of an ounce, a dragonfly can nonetheless fly up to 35 miles per hour and cover 7.5 miles a day. Some varieties migrate over 3,000 miles a year, soaring at an altitude of over 3,000 feet.
Pages

Back to top