Looking for a fast path to help your clients modernize their data centers — while also speeding your own time to market?
Intel Select Solutions can help. This program offers workload-optimized solutions from leading suppliers, all tested and verified by Intel.
tech provider zone
Intel adds Xeon E-2100 for SMBs, previews Cascade Lake for hi-end workloads
Today's a busy day for Intel Xeon processors.
Intel this morning said its Xeon E-2100 of processors are now shipping. These CPUs are designed for the entry-level servers used by small and medium businesses (SMBs) and cloud service providers (CSPs).
tech provider zone
How many people want a new tablet?
Fewer and fewer, is the answer.
New figures from market watcher IDC show unit shipments of slate tablets fell by nearly 8% worldwide in the third quarter of this year, compared with the year-earlier period.
But aren't PCs with detachable keyboards, what IDC calls "detachable tablets," selling strongly? No. In fact, unit shipments of those devices fell by an even more dramatic 13% in Q3, according to IDC.
tech provider zone
Intel Optane DC persistent memory goes into beta
Intel Optane DC persistent memory is now available to OEMs and cloud service providers (CSPs) through an Intel beta program launched this week. General availability of the memory product is on track for the first half of next year, Intel says.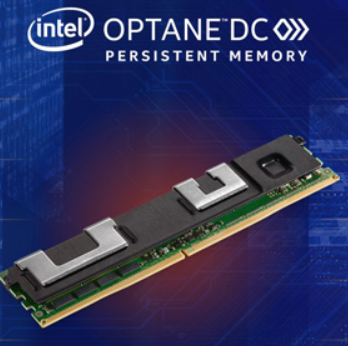 tech provider zone
Join live chat on Nov. 1: Move faster with Intel Select Solutions
Serving your data-center customers is about to get a lot faster and easier.
Intel Select Solutions offer you and your customers a fast path to data-center modernization. It can also speed your own time to market.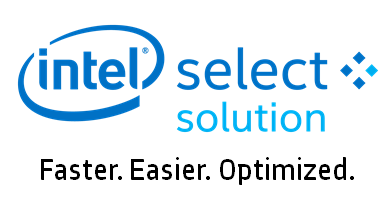 tech provider zone
Simplifying and Speeding Paths to Market with Intel Data Center Blocks
Wouldn't it be great if fitting out your customers' data centers was less painful?
Imagine if you had access to highly integrated systems that included not only boards and chassis, but also processors, SSDs, Ethernet, even memory.
Now you do, thanks to Intel Data Center Blocks.
tech provider zone
New research: 5G reliability, risks of digital banking, declining IoT devices
5G reliability may be more important to consumers than speed. Digital banking will make many of today's financial-services companies irrelevant, even bankrupt. And the number of predicted IoT devices has dropped like a stone.
These are findings from some of the latest IT research. Here's your tech provider's update.
5G: reliability vs. speed
tech provider zone
What IBM buying Red Hat means for hybrid cloud
IBM has just announced its intention to acquire Linux provider Red Hat for approximately $34 billion. IBM describes the deal as "the most significant tech acquisition of 2018."
It's certainly one of the year's biggest deals. IBM says acquiring Red Hat will help it become the No. 1 hybrid-cloud provider in what should be a $1 trillion market.
tech provider zone
The PC business looks strong to Microsoft
How's the PC business doing? If you're Microsoft, very well indeed.
Microsoft last night reported financial results for the first quarter of its fiscal 2019.
Overall, the numbers look strong. Total revenue for the company's first quarter was up 19% from the year-earlier quarter, hitting $29.1 billion. Net income was up an even higher 34%, to reach $8.8 billion.
tech provider zone
Meet HP's latest convertibles — all with 8th Gen Intel Core