Offering individual cloud components doesn't cut it anymore. What your SMB customers need today are complete cloud-based solutions.
Let Intel help you. You already know about the company's industry-leading PC and data center processors, network adapters, storage devices and other components. But Intel also offers industry-leading cloud trainings and solutions.
tech provider zone
How haptics tech adds good vibrations to devices
Switch your phone to vibrate, and you're using an new technology known as haptics.
Now this technology is coming to car dashboards, home-entertainment systems, computer games, and even medical training.
Haptics tech uses digital sensors that give users tactile feedback. That includes vibrations (such as you have on your phone), sudden pulses, and "texture rendering," or changes to the feel of a wood, plastic, glass or metal surface.
Touchy startups
tech provider zone
Research roundup: Smart speakers, coronavirus, ransomware
Smart speaker shipments were up. Device sales will be down, due to the coronavirus. And U.S. local governments remain vulnerable to ransomware.
That's some of the latest from leading market watchers. And here's your tech provider's roundup.
Smart speakers: shipments rose smartly
Who wants a smart speaker in their living room or bedroom? Turns out, a lot of people.
tech provider zone
Meet Intel's new 2nd gen Xeon Scalable CPUs
This week Intel introduced over a dozen new SKUs to its line of 2nd gen Intel Xeon Scalable processors. The company also introduced two new processors that are now the fastest members of the Xeon Scalable line.
Overall, the Xeon Scalables are the industry's most popular server CPU family, with more than 30 million units sold. In part, that's because these processors offer built-in AI acceleration and support Intel Optane persistent memory.
tech provider zone
IT modernization a tough nut to crack: survey
IT modernization is important — and difficult.
A new survey finds that more than 2 in 3 technology executives believe IT modernization is a prerequisite for business transformation.
Yet only 1 in 4 of those pursuing IT modernization have completed their initial objectives.
tech provider zone
Intel NUC for education: the teacher's newest pet
Need help selling tech to your customers in education? Check out the Intel NUC. This mini PC is packed with the features today's schools want and need.
tech provider zone
Lenovo's newest ThinkPads offer 10th Gen Intel Core mobile CPUs
Lenovo today introduced 9 new devices to its ThinkPad laptop family. The company also arranged the new devices in 3 new series: T, X and L.
tech provider zone
AI & machine learning: Get smart with Intel Partner University
When it comes to artificial intelligence and machine learning, it pays to be smart.
If ever there were a market poised for takeoff, this is it. The global market for AI products and services is already huge, at nearly $25 billion last year, according to Grand View Research.
tech provider zone
Research roundup: insider threats, IT spend, IoT in cloud
IT managers are worried about insider threats, but that's not translating into action. Worldwide IT spending this year is on track to top $4 trillion. And IoT analytics are moving to the cloud.
That's from the latest IT market research. Here's your tech provider's roundup:
Insider threats: big worry, small action
IT leaders are worried about insider threats. But they're not doing much about it.
tech provider zone
Video podcast: Enabling AI opportunities with Intel NUC
The Intel NUC is a lot more than just a small form-factor PC. It's also your entry point into the new, fast-growing market for AI.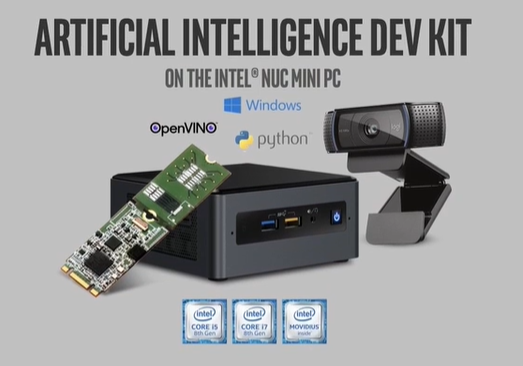 AI on Intel NUC: small device, big market
Pages

Back to top