HP Inc., the personal systems and printer spinoff formed when HP Co. split itself two years ago, has become an important industry innovator.
Earlier this year, HP created a new mobile hardware category, the 3-in-1, when it introduced its Elite x3 device. The $700 device aims to combine the best features of 3 device types: the power and productivity of a PC, portability of a tablet, and connectivity of a smartphone.
tech provider zone
Cloud adoption shows no signs of slowing: BitGlass report
Nearly 60 percent of organizations now use cloud-based productivity suites from either Microsoft or Google. One in 10 companies now uses single sign-on. And about 1 in 3 have tried Slack.
These figures come from the third annual cloud-adoption report from BitGlass, a cloud access security broker. The report, released last week, provides solution providers with an inside look at cloud adoption among your clients and others.
tech provider zone
Miss our 7th Gen Intel Core processor chat? Here's your recap
Yesterday, David Bradshaw of Intel's products and solution marketing group was the guest speaker for the latest in our series of live channel chats.
David's topic: the 7th Gen Intel Core Processors, and what they mean for solution providers.
Couldn't join us? No problem. Here's your summary of David's high points:
tech provider zone
Another reason to check out smart cars: Intel will invest $250M
Yesterday, I made the case for solution providers to consider the growth opportunities in connected cars, mentioning, among other things, Samsung's planned acquisition of Harman Industries for $8 billion.
tech provider zone
Why Samsung is investing $8B in connected cars — and what it means for you
Samsung Electronics yesterday said it would spend $8 billion to acquire Harman Industries, a Stamford, Conn.-based maker of connected products for automakers, consumers and businesses.
Why is Samsung, the world's leading seller of smartphones with an estimated 20 percent market share by units, getting into the connected-car business? And what might this mean for you and other solution providers?
tech provider zone
To learn about 7th Gen Intel Core processors, join our live chat on Thurs., 11/17
Are you ready for the new business opportunities presented by the new 7th Gen Intel Core "Kaby Lake" processor family?
More than 100 PC devices from ASUS, Dell, HP, Lenovo and others are scheduled to incorporate the new Intel processors in time for the holiday shopping season. But what's in it for solution providers?
To find out, join a live and interactive Business Compute Forum social chat this Thursday, Nov. 17, at 11 a.m. PT / 2 p.m. ET.
Our guest speaker will be David Bradshaw, a PC channel product marketing manager at Intel.
tech provider zone
Research roundup: CIO agendas, BYOD, chief data officers
With the U.S. presidential elections finally behind us, all eyes are on the future. What will the new year bring for solution providers?
Three new market reports give a hint. They look at CIO agendas, the BYOD wave, and the career trajectories of chief data officers. Here's your solution-provider summary.
CIO Agendas
tech provider zone
President Trump: good for solution providers?
What will this week's U.S. elections mean for solution providers and others in the tech industry? Will President-elect Trump help solution providers, hurt them, or end up somewhere in between? As they say on TV, only time will tell. For now, here's your roundup of some early IT industry responses.
tech provider zone
IT jobs: thousands added last month; what the candidates promise
With the U.S. presidential elections tomorrow, now's a good time to review the IT employment picture. And overall, the picture is pretty good.
tech provider zone
The new power of chatbots and voice control
Computing devices and apps may not be as interactive as the HAL 9000 computer system was in the classic movie "2001: A Space Odyssey." But thanks to speech control software and "chatbot" apps, they're getting nearly as interactive — and without all the danger!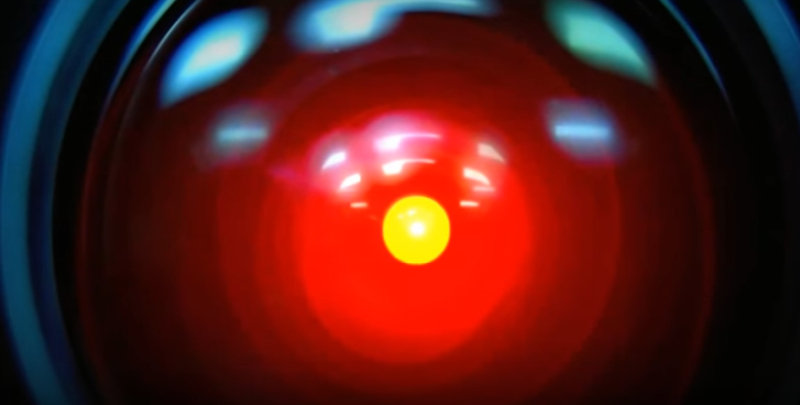 "I'm sorry, Dave. I'm afraid I can't do that."
Solution providers, these are technologies your clients will soon expect you to deliver. So let's take a look at both.
Pages

Back to top