Tomorrow may be Friday the 13th, but for tech providers, it'll be a lucky day.
That's because tomorrow you can join a free Intel webinar tomorrow and learn all about the company's E-2200 processors for servers.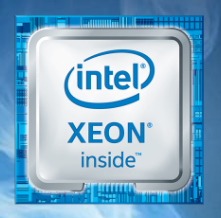 This 1-hour webinar is designed specifically for tech providers and others who sell to small-business customers.
tech provider zone
Train and win prizes with Intel Overdrive
For a limited time, Intel Technology Providers can get trained and be eligible for some valuable tech prizes.
As part of the Intel Overdrive sweepstakes, Intel has launched a new series of 7 training videos. Complete each training video, and you'll be entered into Intel's random drawing for interim prizes — plus a chance to win big.
tech provider zone
Get connected with the new Intel Solutions Marketplace
Looking for a new way to connect with both data-centric customers and other partners? Intel is here to help with its new Intel Solutions Marketplace.
The Intel Solutions Marketplace is designed to change the way businesses collaborate and partner with others to deliver data-centric solutions.
tech provider zone
Get super-smart with Intel Partner University Competencies
You already know about Intel Partner University, the company's new training platform for our data-centric world. But do you know about Intel Partner University's advanced curriculum and Competencies?
tech provider zone
Wearables shipments, led by 'hearables,' set a new record high
Wearables are where it's at.
Global shipments of wearable devices nearly doubled in this year's third quarter, setting a record for the most units shipped in a single quarter, according to IDC.
The market watcher says a total of 84.5 million wearable devices shipped worldwide in Q3. That's an increase of 95% over the previous year's Q3, when 43.4 million devices shipped.
tech provider zone
5 reasons why 2020 could be a scary year for cybersecurity
Because cybercriminals will get smarter. Ransomware attacks will get nastier. And more personal data will get exposed by APIs.
These are among the predictions for the new year from McAfee Labs. Here are the 5 highlights from the security firm's 2020 threat predictions report:
1. 'Deepfakes' will get broader
tech provider zone
SMB workers missing key tech tools: new survey
Tech providers, your employees could be a lot less satisfied with the technology in your workplace than you think.
A new report finds that nearly 80% of small and midsize business (SMB) owners think their companies offer a good experience for employees.
tech provider zone
Discover Intel Xeon E-2200 CPUs for servers: Join webinar on Dec. 13
The new Intel Xeon E-2200 processors have been newly refreshed. They now deliver the essential performance, reliability, security and management capabilities organizations need to process and protect critical data.
And they do it at a price that works with your small-business customers' budgets.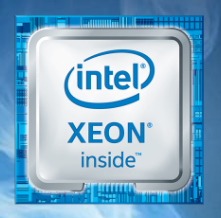 tech provider zone
Data-center storage costs too high? Try the latest SSDs
Would you spend a little bit more to save a whole lot more?
That's the appeal of today's QLC 3D NAND SSD drives. To purchase these data-center storage devices, you will have to pay more than you would for conventional HDDs. But because SSD drives allow you to apply the latest, most effective data-reduction techniques, but HDDs do not, you'll also reduce your customers' total cost of ownership (TCO) for storage dramatically. And QLC drives can bring your TCO even lower than other SSDs, closer to that of an HDD.
tech provider zone
For the server 'sweet spot,' single-socket Intel Xeon Scalable processors
Your data-center customers shouldn't have to pay for more server processing power than they need.
Now they don't have to.
Intel has added three SKUs to its line of Xeon Scalable Processors. All three have been specifically optimized — and priced — for single-socket use.
The new processors can be used on motherboards, available now from select ODMs, that handle single-socket configurations of Intel's Xeon Scalable Processors.
Pages

Back to top