Succeeding in today's PC business is a matter of being in the right sector at the right time. Resellers betting on the wrong gear could feel pain.
Unit shipments of PCs dropped last year, and they'll continue to drop this and every year through at least 2023, according to new predictions from market watcher IDC. But some form factors will drop slower than others, and at least two may rise.
tech provider zone
Cybercrime rising on every front: new survey
How much do your customers need help with their cybersecurity? A whole lot, finds a new survey.
The survey, conducted by Ponemon Institute for Accenture, finds that all forms of cybercrime last year cost the average organization $13 million, up 10% from the previous year.
But among organizations based in the United States, the total cost per organization was a much higher average of $27.4 million. That marked a year-on-year increase of nearly 30%.
tech provider zone
What's wrong with IT?
IT departments are generally failing to provide the new capabilities their organizations are clamoring for.
Worse, they're not planning to do much about it, either.
So finds a new report from The Hackett Group. The consulting firm's report is based on its survey of senior IT executives at large and midsized organizations, conducted in late 2018. The survey sought to determine organizations' strategic priorities and initiatives for this year.
tech provider zone
Research roundup: Top security trends, ear-worn wearables
The cybersecurity scene is shifting once again. And ear-worn devices are the hot new sector of the wearables business.
These are some of the latest findings from leading market watchers. Here's your tech provider's summary.
Top security trends
tech provider zone
Get ready for USB4, coming soon
The popular USB standard — the U doesn't stand for "ubiquitous," but it might as well — is about to get a whole lot faster. Twice as fast, to be exact, with the new USB4 protocol pre-announced today.
The USB Promoter Group, an industry-led body that developers USB specs, says the USB 4 protocol doubles the bandwidth of USB. It will also enable multiple, simultaneous data and display protocols.
tech provider zone
Today's PC business according to Dell & HP
What's the current state of the PC business? Dell and HP, two of the biggest PC suppliers, just gave tech providers a glimpse. Both suppliers this week reported quarterly financial results that reveal how the PC market is changing.
For both vendors, PC sales are growing. But in HP's case, that's despite a drop in the number of unit shipments. And for Dell, the growth is only in systems for business and a few high-end consumers.
HP
tech provider zone
How SMBs use the cloud: pretty much like enterprises
Small and medium businesses use the cloud, but they use it differently than big enterprises, right? Actually, not so much.
A new survey report finds SMBs use the cloud in ways that are surprisingly similar to those of large enterprises.
The survey was conducted last month by RightScale, a cloud-management company recently acquired by Flexera. The company released its report, RightScale 2019 State of the Cloud, earlier this week.
tech provider zone
Microsoft shows mixed reality for the real world
Mixed reality is moving quickly from science fiction to science fact.
The technology got a boost this week from Microsoft. The company introduced the HoloLens 2, an update on its mixed-reality headset that it calls the "ultimate intelligent edge device."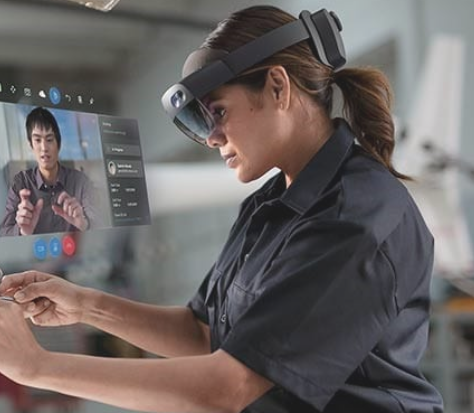 Microsoft's HoloLens 2: mixed reality for the intelligent edge
tech provider zone
SMBs need — and want — your help: new survey
In a world where small and midsized business customers can buy tech directly from vendor sites, Amazon and the local Best Buy, it's nice to know they still need your help.
A new survey finds that many SMBs buy technology from resellers, consultants and tech providers, use a managed services provider, work with a reseller or consultant on a regular basis, and outsource many of their key IT tasks.
tech provider zone
At MWC19, Lenovo adds ThinkPads, intros smartphone-tablet combo
The big MWC 2019 show got started today in Barcelona, Spain, with exhibits and presentations by some 2,400 participating tech companies.
Among them: Lenovo, which today introduced new models in its ThinkPad PC line and a smartphone-tablet combination device. Here's your tech provider's update.
New notebooks
Pages

Back to top