Will 2019 be a year for the technology record books, or one most tech providers would prefer to forget? That depends.
"It's an exciting time as we embark on the next wave of innovation," says Todd Thibodeaux, president and CEO of tech trade association CompTIA. "While the potential is great, the challenges and anxieties are great, too."
tech provider zone
Is data-center spending headed for a slowdown?
2018 was a great year for the data-center business. But if the notices of 3 major players are any indication, the next year or two could be more, um, interesting.
The 3 are Intel, Nvidia and Gartner, and all have recently sounded data-center warnings. To be sure, all also insist the data-center business remains robust. But taken together, their notices warn of at least a temporary rough patch for the data-center business.
Gartner
tech provider zone
Research roundup: global IT spending, EMEA PCs, voice-control devices
IT spending is up. PC sales in EMEA are down. And smart-home devices controlled by voice assistants are about to take off.
That's some of the latest from leading IT market watchers. And here's your tech provider's update.
Global IT spending
tech provider zone
A new tracking camera from Intel goes where GPS can't
The smart cameras are coming! Intel has just introduced a smart camera that it's calling "a new class of standalone simultaneous localization and mapping device."
That's a mouthful, but what it means is that you can use Intel's new RealSense Tracking Camera T265 to support robots, drones, autonomous vehicles, augmented and virtual reality (AR/VR), and other applications.
tech provider zone
Dell has cool new hardware for your K-12 education customers
The school kids, they are a-changing. And to help educators serve their changing kids, Dell today introduced a 75-inch touch monitor, Windows 10 notebook, three Chromebooks, and high-powered charging cart.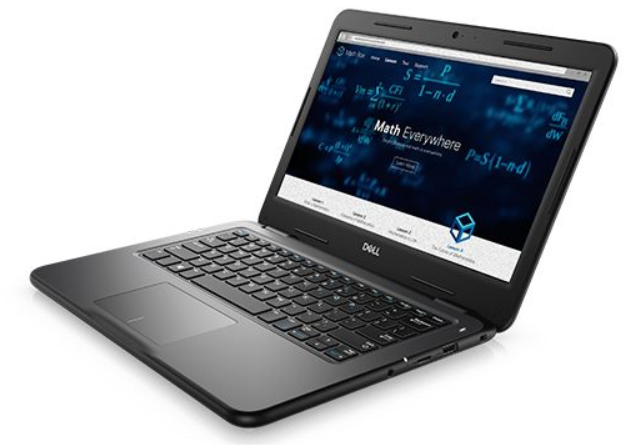 Dell 3300 Education: a Win10 notebook for K-12
tech provider zone
PC software, hardware getting dangerously old: report
Do you suspect that your customers' PC systems are getting dangerously long in the tooth? A new report finds you're probably right.
The report, released today by security vendor Avast, finds that the average PC is now 6 years old. The report also finds that more than half (55%) of all PC applications are out-of-date and therefore vulnerable to security risks.
tech provider zone
Having trouble hiring new talent? Join the club
There's a talent shortage underway, and it's global.
What's more, a new survey of senior executives finds that the staff shortage is now the top emerging risk that organizations face. More risky than privacy regulation, the pace of change or anything else, for that matter.
tech provider zone
Get ready for these 3 new technology 'macro forces'
Think digital transformation, cloud and big data analytics are technology's cutting edge? How 2018 of you.
A new report from Deloitte Consulting predicts that over the next 5 years, 3 emerging technologies — digital reality, blockchain and cognitive computing — will be as important as digital, cloud and analytics are today.
"Every company is now a tech company and every employee is a technologist," the report asserts. "The line between the business and the technology organization continues to blur."
tech provider zone
Research roundup: AI in retail, digital transformation, IoT insecurity
The Internet of Things is risky. Retailers are keen on adopting artificial intelligence. And spending on digital transformation shows no sign of slowing.
That's some of the latest market-research findings. Here's your tech provider's update.
IoT insecurity
Only about half (48%) of all businesses say they can detect whether their Internet of Things devices have suffered a breach.
And that's despite an increase in IoT security spending, and a greater perception on the part of IT execs that IoT protection is important.
tech provider zone
PC sales had a rough Q4: new market research
The challenging PC market is still a challenge.
Two leading market researchers, IDC and Gartner, just released their estimates for PC sales in the fourth quarter of last year. The numbers could be stronger.
Pages

Back to top