Dell's new laptop just might be the smartest, fastest PC around. Called the Latitude 9510, the device comes with not only the latest high-end Intel mobile processors, but also both AI and 5G built in.
The 9510 is part of a new Latitude family of PCs that Dell introduced this week, just a few days before the doors open onto the big CES 2020 conference. Dell says the Latitudes help usher in a "new era of PCs and displays."
tech provider zone
Samsung's newest 2-in-1 sports a 10th Gen Intel Core CPU
Samsung today added a third member to its Galaxy Book Flex line of 2-in-1 devices. Like its predecessors, the new Galaxy Book Flex α (Alpha) features a 10th Gen Intel Core processor.
tech provider zone
Happy holidays, tech providers
Tech Provider Zone wishes all our readers a very happy holiday season. Thank you for your interest and support during 2019.
We'd also like to thank the site's sponsor, Intel, for their interest and support during 2019, too.
Happy holidays to all, and best wishes for the New Year! 
See you in 2020...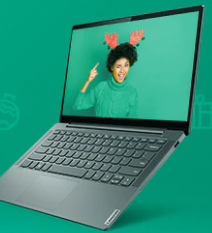 tech provider zone
The 6 top blog posts of 2019
tech provider zone
6 tech books to read over the holidays
It's that time of the year already! With both Christmas and New Year's falling on Wednesdays this year, a lot of people will be taking time off. Maybe that includes you. So how about catching up on your tech reading?
Here are our suggestions of 6 tech books for your holiday reading. All were published during 2019. Any could also make a great stocking-stuffer for the special techie in your life.
~~~~~~~~~~~~~~~~~~~~~~~~~~~~~~~~~~~~~~~~~~
tech provider zone
Video highlight: Get smart training for the data-centric world with Intel Partner University
Are you ready for the new opportunities being offered by today's data-driven world? Probably not.
Creating innovative solutions isn't easy. It requires specialized knowledge and skills that you may not have. At least not yet.
Now you have new help: Intel Partner University. This new platform offers integrated, flexible and customizable training for Intel partners.
tech provider zone
Meet the 7 coolest PCs of 2019
The venerable PC still has plenty of life left in it.
Depending on when you start counting — we consider 1981's launch of the original IBM PC a reasonable starting point — the PC has been around for nearly 40 years.
Yet during 2019, leading PC makers showed this old design still has lots of room for innovation. Here are our picks of some of the year's coolest, most innovative PCs.
tech provider zone
Check out the new site for MSPs: Intel NUC Navigator
If you're a managed service provider (MSP), Intel wants to help you discover how its NUC 7 Business Mini PC can transform the way you and your customers do business.
To do that, Intel has launched a new site, NUC Navigator. On this site, you can learn to discover, develop and deploy the Intel NUC 7 Business Mini PC.
Big things, small package
tech provider zone
Research roundup: 5G, Blockchain/IoT, self-driving trucks
The number of 5G connections could more than double every year for the next four years. IoT adopters are also adopting blockchain. And fans of self-driving trucks will have to wait beyond 2020.
That's some of the latest research from leading market watchers. Here's your tech provider's roundup.
5G: ready for takeoff?
tech provider zone
Why the factory of the future is running out of skills