Batman & Robin. Ben & Jerry. Captain Kirk & Mr. Spock.
That's the power of partnering.
Now add to this impressive list a new pair: Cisco HyperFlex and Intel Optane SSDs.
You may know that HyperFlex is Cisco's fully engineered hyperconverged platform. Delivered as a cluster that combines hardware based on Intel Xeon Scalable processors and software designed by Cisco, HyperFlex runs Oracle, SAP HANA and Microsoft SQL database deployments quickly and at relatively low cost, and it's simple to manage.
tech provider zone
Partners get pandemic boost from Intel, Dell, Lenovo, Microsoft
You're probably ready for some good news. To help your tech provider business during the coronavirus pandemic, Intel, Dell, Lenovo and Microsoft are beefing up their partner programs.
Intel
To reduce your costs related to Intel's warranty process, the company is now covering your shipping costs and providing a prepaid UPS e-label for Standard Warranty Returns (SWR) in the U.S. and Canada. Return product shipping costs are also being prepaid in the APAC, EMEA, and Latin America regions. 
tech provider zone
AI: keep it simple — and fast — with help from Intel
Looking to get into artificial intelligence, either to help your customers or beef up your own business? You're in good company. Last year, worldwide sales of AI products and services totaled some $37.5 billion, according to IDC.
tech provider zone
Intel Optane Technology: When to use it as memory or storage
You already know that Intel Optane Technology is pretty powerful. But which form of Intel Optane Technology — persistent memory or SSD storage — is best suited for your datacenter customers?
Short answer: It depends.
Do your customers need greater memory capacity? Or are they seeking to improve storage performance?
Persistent memory
tech provider zone
Research roundup: How the pandemic will likely affect demand for PCs, 5G, WFH, services, gaming
With the world working to contain the COVID-19 pandemic, the IT market will need to work hard too. Demand for PCs could fall, as could demand for IT services. 5G expansion plans will likely slow. Sony expects to sell fewer gaming devices. The only thing going up, it seems, is the number of employees working from home.
That's some of the latest from the IT industry's leading market watchers. Here's your tech provider's roundup.
PCs
tech provider zone
Refreshed 2nd Gen Intel Xeon Scalable processors offer more — at no extra cost
Everyone likes getting more without paying more. Now your customers can get that from Intel.
Intel recently refreshed its 2nd generation Intel Xeon Scalable processors with 18 new SKUs. These data-center processors offer some impressive features and up to 35% higher performance. Yet they cost about the same as the CPUs they refresh ... even, in some cases, less.
tech provider zone
Simplify complexity: Join the Intel Solutions Marketplace
Today's IT solutions are complicated — often too complicated for one tech provider or reseller to fulfill alone.
The solution? Collaborate with other tech providers. Especially those who specialize in technologies and approaches your customers want, but you can't handle.
Until recently, tech providers would find each other at industry conferences, meetups and other live events. But not now, not in the middle of a global pandemic.
tech provider zone
NVMe over PCIe: your datacenter interface for storage innovation
Think there's nothing new going on in data-center storage? Think again.
NVM Express, a relatively new interface protocol, is the place for innovation in solid state drives (SSDs). It allows host software to communicate with both enterprise and client SSDs via the PCI Express (PCIe) interface. And PCIe is now pretty much standard on most modern servers.
tech provider zone
Pandemic & the IT channel: Q&A with Alex Smith of Canalys
What does the coronavirus pandemic mean for the IT channel? To get a fresh take, we spoke yesterday with Alex Smith, a senior director at Canalys. Alex leads the analyst company's channels research department, which delivers advisory services and spots trends in the global IT channel. The following is an edited account of our conversation.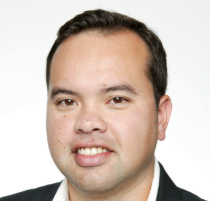 tech provider zone
New weapons against the pandemic: PCs and AI
Two technologies — one decades old, the other still emerging — are being enlisted to help fight the coronavirus pandemic. Plain old PCs could help scientists find a cure. And chatbots powered by artificial intelligence are freeing up human healthcare workers, so that they can better serve seriously ill patients.
PC power
In a new project designed by IBM and Scripps Research, users of ordinary Windows and Apple PCs can help researchers hunt for a COVID-19 cure.
Pages

Back to top