Happy new year! This is the week of the big CES 2017 show in Las Vegas. Expect lots of new hardware from lots of suppliers. First up: Dell.
Dell today made 2 big CES-related announcements: a 2-in-1 version of its XPS 13 laptop, and an ultrathin monitor. Here are the high points:
XPS 13 2-in-1
tech provider zone
A look back at 2016 — and forward to 2017
tech provider zone
Cloud-based communications to grow next year: survey
The cloud isn't only for computing and data. Communications in the cloud is taking off, too. Fast growth is expected in 4 main areas: cloud-based PBX, mobile applications, unified communications (UC) and contact-center services.
To measure this, No Jitter Research recently surveyed 255 enterprise communications pros and released its findings in a report, The State of Cloud Communications. Here's your solution-provider summary:
tech provider zone
6 notable books of 2016 for your holiday gifting and reading
The holidays are almost here, time to exchange gifts and maybe take time off and do some reading. Here are our suggestions for books published in the past year, titles any solution provider — maybe even you — should enjoy.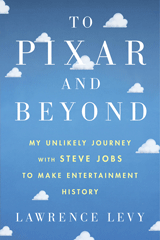 To Pixar and Beyond: My Unlikely Journey with Steve Jobs to Make Entertainment History
By Lawrence Levy 
tech provider zone
Check out 6 coolest compute devices of 2016 (part 2)
With PC technology lighter, thinner and more powerful than ever, what were some of the year's coolest devices? 
To answer, we've picked a half-dozen of our favorites. In yesterday's blog post, we listed half of our list. Here's the rest:
HP Z2 Mini  
What it is: A mini workstation for computer-aided design (CAD).
Announced: Nov. 15, 2016
tech provider zone
Check out 6 coolest compute devices of 2016 (part 1)
PC technology has never been better. Today's devices are thin and light, and very powerful. Solution providers, your clients have never had so many cool choices.
With 2016 winding down, here's our pick of the half-dozen coolest devices introduced this past year:
HP Elite x3
What it is: Mobile 3-in-1 device combining features and functionality of a phablet, laptop and desktop.
tech provider zone
6 top enterprise IT predictions for the coming new year
Enterprise clients can be a fickle bunch. What's coming next year?
Consultants at CSC, the big IT services and solutions company, think they know. They've just issued their predictions for the top 6 enterprise IT trends that will shape global business in 2017. 

Here's your solution provider's summary:
tech provider zone
Merged reality: the new tech Microsoft & Intel say your clients will want
Your clients have already heard about virtual reality (VR), but how about reality that's "mixed" or "merged"?
If not, you'll need to help them. Merged reality is a big concept now being promoted by Microsoft and partners including Intel, Acer, Dell, HP and Lenovo.
Merged reality blends physical and virtual worlds. For example, you might augment a real brick-and-mortar office with virtual objects such as floating displays, maps, even avatars. To see and interact with these virtual objects in a real office, you'd need to wear a mixed-reality headset.
tech provider zone
Your 2017 forecast for what's coming in robotics, speech, more
It's time for all good solution providers to review the passing year's ups and downs, and plan ahead for the new year.
But how do you plan for a future that's uncertain and unknown?
Microsoft and IDC are here to help.
tech provider zone
8 security threats for 2017 you need to worry about now