Small businesses are unready for Internet of Things security.
Organizations of all sizes are split on whether IoT is primarily a cost saver or revenue generator.
And nearly two-thirds of IoT implementations are not standalone, but instead integrated with existing business processes.
tech provider zone
Why data storage is moving to the cloud
"How much storage do you want with that?"
"Oh, not much."
That question? It's one you probably ask clients who are selecting new systems. And that answer? It's one you should be prepared to hear a whole lot more often.
The reason: A lot of data storage is moving to the cloud.
tech provider zone
Lenovo intros the 'pay-for-what-you-use data center'
To help IT managers who'd rather think about business than boxes, Lenovo has just introduced a Hardware-as-a-Service offering.
Lenovo calls it TruScale Infrastructure Services. It's a consumption-based subscription model for procuring IT resources. Customers will pay a single monthly fee based on their consumption of electricity (more on this below), and with no minimum requirements.
tech provider zone
Healthcare tech is taking off - are you onboard?
More than 45,000 members of the healthcare technology industry are gathering this week. They're in Orlando, Fla., for the 2019 edition of the HIMSS (Healthcare Information and Management Systems Society) global conference and exhibition.
Here's some of what they're learning:
Lenovo's healthy laptop
tech provider zone
Are you and your customers ready for a 'post-digital' era?
If you and your customers are still trying to get your heads around the concept of digital transformation, you'd better hurry up.
A new "post-digital" era is upon us, according to professional-services provider Accenture.
The company's just-published Technology Vision 2019 report argues that in this new era, digital technology, though still powerful, will no longer be a "differentiating advantage."
tech provider zone
Join Feb. 14 webinar: Help SMB customers select the right servers
Your small and midsize business (SMB) customers are looking for servers that deliver cost-effective productivity, complement their existing IT investments, and help them use cloud-based services.
tech provider zone
Microsoft: state of the (partner) union is strong
President Trump wasn't the only one listing achievements yesterday. Gavriella Schuster, Microsoft's corporate VP for One Commercial Partner, also listed hers in a State of Modern Partnership presentation.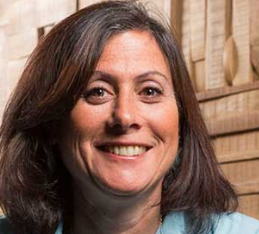 Gavriella Schuster sees new partner opportunities
Highlights from her report:
tech provider zone
Join Feb. 12 webinar: Fast-to-market modern infrastructure solutions
In today's digital economy, old data-center infrastructure is a barrier to growth.
Your data-center customers can generate business value by upgrading their hardware and software infrastructures. But they'll need your help.
tech provider zone
Research roundup: bigger clouds, higher Euro IoT, new Chinese OEMs
Big cloud providers got even bigger. IoT spending in Europe should grow this year. And a Chinese OEM has joined the world's 10 biggest spenders on semiconductors.
That's some of the latest from IT industry watchers. Here's your tech provider's briefing.
Cloud growth
Two big cloud providers got even bigger in the fourth quarter of last year.
tech provider zone
How Microsoft has quietly built a multibillion-dollar PC hardware business
Psst - wanna buy some Microsoft hardware? Increasingly, the answer is Yes.
Yesterday, Microsoft reported financial results for the second quarter of its fiscal 2019. Not surprisingly, the headlines this morning focused on the slowdown in Windows sales, which Microsoft says should continue for at least another quarter, and the rise of the company's cloud business.
Pages

Back to top