Intel just announced the latest member of its 8th Gen Core processor family. The new 8th Gen Intel Core i3 processor is designed to power mainstream laptops and 2-in-1s.
tech provider zone
Meet the 50 most influential channel chiefs of 2018
The 50 Most Influential Channel Chiefs of 2018 are members of an elite group selected by the editors at CRN.
These executives, who drive the channel agenda and evangelize the importance of channel partnerships, represent what CRN calls "the cream of the IT channel crop."
tech provider zone
Blockchain: Your next growth market?
Blockchain technology is poised to take off. And according to a new report from market watcher IDC, tech providers could be among those enjoying the gains.
Blockchain spending worldwide will reach $1.8 billion this year, IDC expects. And then jump to $8.1 billion by 2021.
If so, that would deliver a compound annual growth rate (CAGR) of 80%. That should get all our attention. Not too many other tech markets are growing that fast.
tech provider zone
Join Feb. 14 live chat: Intel Data Center Blocks for Cloud
tech provider zone
New from Intel: production microcode to fight Spectre & Meltdown
The Meltdown and Spectre security threats aren't dead yet, but Intel is bringing out its guns.
Earlier this week, Intel issued production microcode updates for Skylake platforms to OEM customers and industry partners.
tech provider zone
Intel brings Xeon data-center architecture to a SoC
Intel today introduced its Xeon D-2100 processor, which brings the Xeon data-center architecture to a system-on-chip (SoC) designed for the edge.
If you or your larger customers offer edge, data-center or network applications that need to deliver greater performance and capacity, but are constrained by space and power, Intel's new SoC should be of interest.
tech provider zone
New HP gear & services give VR/AR developers a boost
Developers of virtual and augmented reality systems just got some help from HP. The company announced new products, services and enhancements yesterday that should keep them happy.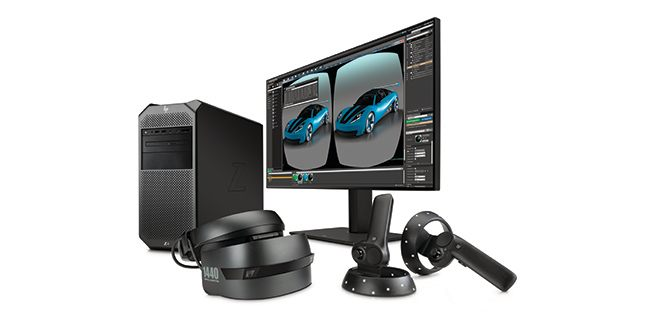 tech provider zone
2018 looks like the year of the cloud
Cloud computing, already the biggest thing to hit the IT industry in a long time, is getting even bigger. Maybe "big" isn't the right word. More like huge, enormous, transformative.
The cloud figured prominently in this busy week of financial reports. Quarterly results were released by, among others, Alphabet (a.k.a. Google), Amazon and Microsoft. At all three, the cloud was a star player.
In part, that's because the cloud market — big as it is already — is still growing, and fast.
tech provider zone
Toshiba updates business laptops with 8th Gen Intel Core CPUs
Toshiba America's client solutions division today announced upgrades of 6 business laptops in its Portege and Tecra lines with 8th Gen Intel Core vPro processors.
Plenty of other tier-1 hardware vendors have beat Toshiba to the 8th Gen punch, including Acer, Dell, HP and Lenovo. They already have PCs with Intel's latest CPUs out in the market.
tech provider zone
Just 2 types of devices will gain shipments: forecast
Unit sales of only 2 types of devices are going to grow this year and next, according to a new report from research and advisory firm Gartner. The 2 device types are premium ultramobiles and mobile phones.
Unit sales of other device types, including desktops, notebooks and traditional ultramobiles, will drop, Gartner adds. In some cases, pretty sharply.
Pages

Back to top