Cloud infrastructure spending grew last year by more than 45%. More women would like jobs in tech. Europeans are buying smart-home systems. And augmented reality is catching on with consumers.
These are some of the latest insights from top market watchers. Here's your tech provider's roundup.
Cloud infrastructure services: sky high
tech provider zone
Intel combines Optane memory & SSD on a single drive
Intel Optane memory, which combines the speed of DRAM with the persistence of a solid-state drive (SSD), is now available in a form factor that works for ultra-slim notebooks, all-in-one PCs and mini-PCs.
tech provider zone
Discover 2nd Gen Xeon Scalable processors at Intel Virtual Technology Conference
Eager to learn how the new 2nd Gen Intel Xeon Scalable processors can help your data-center customers — and your business?
You're in luck. The Spring 2019 Intel Virtual Technology Conference, coming on May 15, will feature 4 sessions related to the new Intel Xeon Scalable processors:
> 2nd generation Intel Xeon Scalable processors and Intel Optane DC Persistent Memory
tech provider zone
PC market to stall for 8th consecutive year: new forecast
That uptick in the PC market? It's not going to happen this year, predicts Gartner.
In a report issued today, the analyst firm says it expects total worldwide shipments of PCs to drop this year by 0.6%.
Last year, total worldwide shipments of PCs reached 259 million units. This year, Gartner predicts, that will fall to 258 million units.
tech provider zone
Windows 10 May 2019 Update: coming soon, and with more user control
The next major update of Microsoft's Windows 10 PC operating system is coming soon, and it will give users more control over future updates.
tech provider zone
Research roundup: security spending, warehouse robots, public cloud
Cybersecurity spending hits a quarterly record high. Public cloud revenue is expected rise 18% this year. And a new wave of robots is rocking the warehouse.
Here's your tech provider's update:
CYBERSEC SPENDING SETS A NEW RECORD
tech provider zone
Intel offers new processors for today's data-centric computing
Data centers are changing, and fast. The servers that power them need to catch up just as quickly.
Think your customers' data centers are just quietly running accounting applications? Think again. We're in the middle of a data-center transformation, ushered in by a new era of data-centric computing. If your data-center customers aren't already implementing the cloud, 5G, IoT edge devices and artificial intelligence, it's likely they will soon.
tech provider zone
Curved monitors: getting more affordable — and more popular
The straight truth about curved PC monitors is that they're too expensive. Or at least, they were. Until recently, a curved monitor cost a lot more than its comparably sized flat-screen counterpart. That limited customers mainly to enthusiastic and deep-pocketed gamers.
But now prices for curved monitors are dropping to levels that a lot more affordable. And sales are taking off.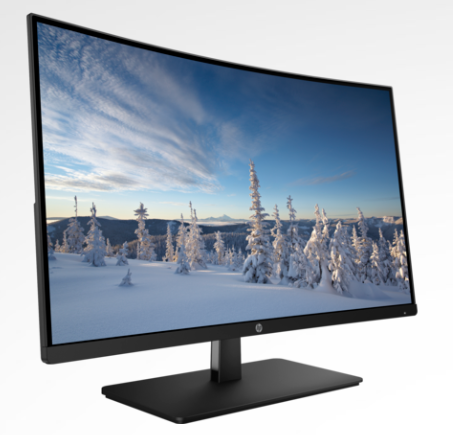 tech provider zone
Why integrating smart-home systems could be smart for tech providers
Smart-home tech is definitely cool. But so far it hasn't been much of a business opportunity for tech providers. Fortunately, that could change very soon.
To date, Amazon and Google have been the big beneficiaries. They've sold literally millions of their smart-home gadgets, including voice-activated speakers, smart thermostats and security cameras. Apple, Samsung and other big suppliers are getting in on the business, too.
Good for them. But that hasn't left a lot of business or money for tech providers.
tech provider zone
Lenovo adds 3rd-party PC gear to its retail site
Lenovo is beefing up its website to become an end-to-end electronics e-commerce site.
The tech supplier this week launched what it's calling the 3rd Party Option (3PO) initiative.
3PO means visitors to the lenovo.com site can now research, shop and buy Lenovo-compatible products — including security cameras, smart speakers, even drones — from suppliers that include Google, Logitech and TP-Link.
Pages

Back to top