IT managers are worried about insider threats, but that's not translating into action. Worldwide IT spending this year is on track to top $4 trillion. And IoT analytics are moving to the cloud.
That's from the latest IT market research. Here's your tech provider's roundup:
Insider threats: big worry, small action
IT leaders are worried about insider threats. But they're not doing much about it.
tech provider zone
Video podcast: Enabling AI opportunities with Intel NUC
The Intel NUC is a lot more than just a small form-factor PC. It's also your entry point into the new, fast-growing market for AI.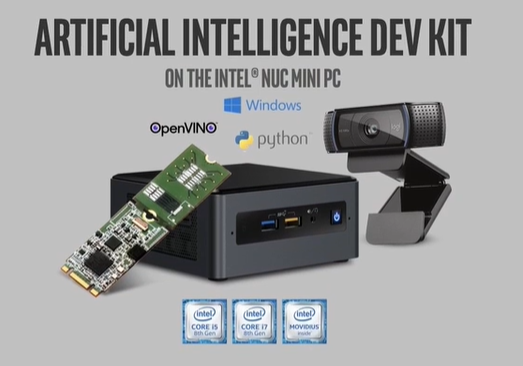 AI on Intel NUC: small device, big market
tech provider zone
Clear bottlenecks for datacenter customers – and boost your bottom line — with Intel Optane SSDs
Looking for a win-win storage technology, one that can help your datacenter customers while also boosting your tech provider sales?
Then check out Intel's Optane SSD storage devices for the datacenter.
For your datacenter customers, Intel Optane SSDs can break the performance/TB bottleneck. And for your business, these innovative storage drives can bring in valuable sales.
tech provider zone
Tech hiring bounces back, but small-biz still struggles
Tech hiring in the United States rebounded in January after several months of slow job growth, finds a new report. But most of those jobs, according to another report, were filled by large firms only. During 2019, head count at U.S. small firms was flat.
tech provider zone
Why converged technologies have all the power: new book
Emerging technologies — including AI, 5G, robotics and quantum computing — are indisputably cool. But to get the most transformative oomph from these emerging technologies, they need to be combined and converged.
That's the big idea behind a new book of interest to tech providers. Entitled "The Future is Faster Than You Think," it's written by serial entrepreneur Peter H. Diamandis and bestselling author Steven Kotler.
tech provider zone
How Intel Ethernet 700 Network Adapters can get your customers off the trailing edge
Everyone likes to talk about the cutting edge, even the bleeding edge. But are your customers stuck back on the trailing edge?
You know about those trailing-edge customers. They're the ones still running PCs on Windows 7 or even XP. And the ones with Microsoft SQL Server 2008 behind their databases.
When it comes to support for these trailing-edge products, your customers are mostly on their own. They're using products that are past end-of-life, even end-of-support. And their networks are still connected by older equipment.
tech provider zone
Tech business users mostly satisfied, even on cybersec: survey
Business users of IT are a surprisingly satisfied group. Tech helps them reach their business goals. Tech provides a good return on investment (ROI). And even their cybersecurity is mostly okay.
tech provider zone
5 top cybersecurity priorities for 2020: report
The top 5 cybersecurity priorities for 2020 are data security, cloud security, email security, security risk management, and security awareness and training, according to a new report.
The report, matter-of-factly entitled 2020 Security Priorities Report, was recently released by Info-Tech Research Group.
tech provider zone
The cloud dominates at Amazon, Microsoft, IBM
Tech leaders this week could be forgiven for having their heads in the cloud.
Amazon and Microsoft both reported quarterly earnings this week, and both were dominated by the cloud. And IBM last night said its CEO would step down, to be replaced by the company's current head of cloud computing.
Microsoft: exceeding expectations
Earlier this week Microsoft reported financial results for its second fiscal quarter, and the big surprises all came from the cloud.
tech provider zone
Security concerns aren't slowing cloud adoption: report
Only one in three (33%) IT professionals in the U.S. and 38% of those in the European Union have stopped or slowed their adoption of cloud services due to privacy concerns, finds a new report.
That's not to say all security issues in the cloud have been solved. In fact, the report finds plenty of challenges still loom ahead. They include difficult regulatory compliance and a lack of visibility into sensitive data.
Pages

Back to top