Are your customers concerned about cybersecurity? They should be. A disconcerting collection of stats recently published by Intel paints an ugly picture of the current digital landscape:
> 87% of CIOs believe their security controls fail to protect their business
> 50% of critical corporate data, on average, resides on unprotected desktops and laptops
> 81% of breaches started with stolen or weak credentials
tech provider zone
7 PC things you still can't do with a smartphone

tech provider zone
Overclocking PCs? Intel makes it simpler

If you have customers who want to overclock their 9th Gen Intel Core unlocked processors, the Intel Performance Maximizer (IPM) can help.
No, your customers don't actually need IPM to overclock their PCs. But assuming they have one of the supported Intel processors, IPM will alleviate the need for exhaustive research, testing and rebooting.
tech provider zone
Ultraslims: when paying more for less makes sense

At first glance, ultraslim laptop PCs may seem like a paradox.
Compared with traditional laptops, ultraslims are more expensive. Yet they also offer less — lower computing power, fewer ports and smaller screens.
So why would your customers want to pay more money for less computing oomph? Portability is one big reason. These devices, as the name implies, are slimmer than most laptops and therefore a lot easier to pack and lug around. 
Bent into shape
tech provider zone
Gaming rigs go into hyperdrive with new Intel Core i9 CPU

Kids today with their overclocked octa-core processors! Back in the day, we had to push our 4th generation i7 quad-cores close to melting point just to carve out a tiny edge in "World of Warcraft."
Those days are long gone. Your customers can now configure the latest AAA-rated gaming PCs with previously unimaginable power. Even better, they can do it for a fraction of what we used to pay for a high-end rig.
Higher power, lower price
Finding a hot-rodded gaming PC for around $2,000 used to be an exercise in futility. Now it's perfectly reasonable.
tech provider zone
What makes the Microsoft Surface so good?

With PC sales in decline, you'd think Microsoft's Surface business would be feeling the same pinch. After all, the company has never been known for making above-average hardware.
But in fact, Surface hardware sales rose 21% in Microsoft's most recent financial quarter, totaling $1.3 billion. And for the company's three most recent fiscal quarters, Surface sales totaled nearly $4.4 billion.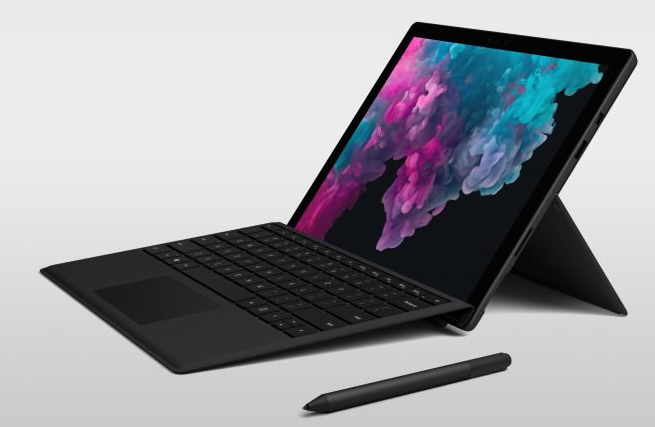 tech provider zone
Mini-desktop PCs: small box, big bang for the buck

Desktops aren't dying — they're just getting smaller.
The latest crop of mini-PCs now offers lots of power and features, minus the giant footprint of a standard desktop. The PC's future is mighty but small.
Helping your customers choose a mini-desktop used to be all about compromise: "Sure, you can save money and space, but you'll have to give up on power and flexibility." Fortunately, those days are long gone.
tech provider zone
Meet the new face of biometric security

Fact: Your customers are concerned about security. We all are, and rightly so. With so much data now stored on both local devices and far-flung servers, keeping that data private and secure has become a hot-button topic.
Unfortunately, the old methods — and that means anything older than 6 months — can no longer cut it. PC users can't be relied on to remember, much less create, secure passwords.
tech provider zone
LTE notebooks: here comes the 2nd generation

The second generation of LTE-enabled laptops is hitting the market now. These devices offer up to 20 hours of battery life, always-connected cellular data, and some much-needed performance bumps.
Make no mistake, this is a glimpse of the future of mobile computing. But it's early days yet.
When customers ask about LTE-notebooks, you might start with the short answer: It's as if a cellphone and a laptop had a baby. LTE notebooks run like a PC, but connect like a phone.
tech provider zone
Why Windows 7 systems need to be upgraded now

The useful life of Windows 7 is coming to an end. This PC operating system is now a decade old, having been introduced by Microsoft back in 2009.
More urgently, the end of Win7 support is coming soon. Microsoft has set the date for Jan. 14, 2020, which is almost exactly 10 months off.
It should probably go without saying that your customers need to put an upgrade plan in place, like, yesterday. But you should probably go ahead and say it to them anyway.
Pages

Back to top