With PC sales in decline, you'd think Microsoft's Surface business would be feeling the same pinch. After all, the company has never been known for making above-average hardware.
But in fact, Surface hardware sales rose 21% in Microsoft's most recent financial quarter, totaling $1.3 billion. And for the company's three most recent fiscal quarters, Surface sales totaled nearly $4.4 billion.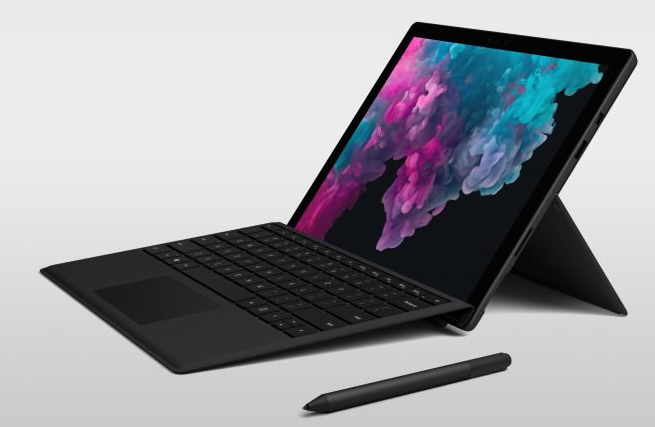 tech provider zone
Mini-desktop PCs: small box, big bang for the buck

Desktops aren't dying — they're just getting smaller.
The latest crop of mini-PCs now offers lots of power and features, minus the giant footprint of a standard desktop. The PC's future is mighty but small.
Helping your customers choose a mini-desktop used to be all about compromise: "Sure, you can save money and space, but you'll have to give up on power and flexibility." Fortunately, those days are long gone.
tech provider zone
Meet the new face of biometric security

Fact: Your customers are concerned about security. We all are, and rightly so. With so much data now stored on both local devices and far-flung servers, keeping that data private and secure has become a hot-button topic.
Unfortunately, the old methods — and that means anything older than 6 months — can no longer cut it. PC users can't be relied on to remember, much less create, secure passwords.
tech provider zone
LTE notebooks: here comes the 2nd generation

The second generation of LTE-enabled laptops is hitting the market now. These devices offer up to 20 hours of battery life, always-connected cellular data, and some much-needed performance bumps.
Make no mistake, this is a glimpse of the future of mobile computing. But it's early days yet.
When customers ask about LTE-notebooks, you might start with the short answer: It's as if a cellphone and a laptop had a baby. LTE notebooks run like a PC, but connect like a phone.
tech provider zone
Why Windows 7 systems need to be upgraded now

The useful life of Windows 7 is coming to an end. This PC operating system is now a decade old, having been introduced by Microsoft back in 2009.
More urgently, the end of Win7 support is coming soon. Microsoft has set the date for Jan. 14, 2020, which is almost exactly 10 months off.
It should probably go without saying that your customers need to put an upgrade plan in place, like, yesterday. But you should probably go ahead and say it to them anyway.
tech provider zone
How Intel NUC + vPro gives you big business in a small package

Intel's NUC (Next Unit of Computing) is the digital cross between a Swiss Army knife and The Little Engine That Could.
Every year the NUC mini-PC gets smaller and more powerful. And every year NUC weaves its way into the fabric of public life as tech-savvy people like your customers find new uses for it.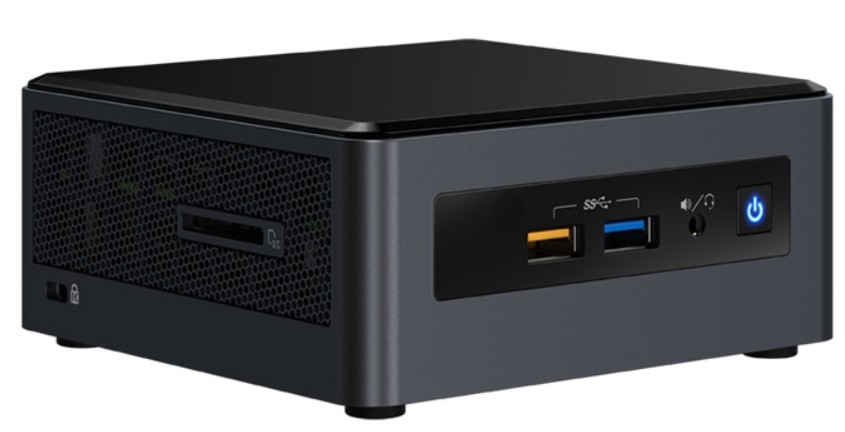 tech provider zone
How to help customers pick the right 4K gaming monitor

If your customer is getting ready to pick up a 4K gaming monitor, they may also need to get ready for some serious option anxiety.
With the explosion in popularity of Esports and first-person shooters (FPS), monitor manufacturers are pushing hard to dial up the visual experience and rake in the dollars.
Resolution up, prices down
It wasn't long ago that every monitor supplier was putting out the same top-line spec: 1920 x 1080 resolution, 60Hz refresh rate, DisplayPort, blah, blah, blah.
tech provider zone
Get ready for sub-11-inch notebooks, packed with 3D CPUs

New ultra-portable, sub-11-inch and very powerful notebook PCs are coming.
That's thanks to Intel's Project Athena. The project first crept into the news back in 2017, but without much detail. But this year at CES, Intel removed the wraps to reveal an incredible design that will provide the underpinning for these new ultra-portable notebooks.
tech provider zone
PCs for content creators could bring higher ASPs

There's money to be made in PCs for content creators.
As demand for high-def video content and immersive video games grows, so too does the need for the digital workstations used to create them.
And much like gaming rigs, computers designed for 3D animation, video editing and graphic design require high-performance components. These parts can push the average selling price (ASP) for content-creator systems to the limit.
ProArt for art pros
tech provider zone
PC customers need a sound upgrade? Show them cool audio speakers

Remember TV sets and stereo systems? With the rise of streaming services, many people are now enjoying music and movies on their PCs instead. But are their PC speakers truly up to the task? If not, it's time for an upgrade.
In the world of audio, there are speakers and then there are speakers. The first merely reproduces sound. The second deliver a listening experience so good, it could change the way your customers hear music and movies forever.
Wired or wireless?
Pages

Back to top