Are your customers shopping for the latest, greatest server technology? If so, they need to know about Intel's new offering, the Intel Programmable Acceleration Card with Arria 10 GX FPGA.
That's a long name for a small and powerful PCIe card that promises to change modern server architecture forever.
tech provider zone
Intel Drone Racing: Fly - Learn - Win !
Speed through high-tech environments in an all-new drone-racing training experience for Intel Technology Providers. Complete the quiz at the end of each track to collect your training credits and enter for a chance to win big.
To get the details, watch this video:
tech provider zone
Research roundup: DDoS, chatbots, trusting the web
Here's your solution provider's summary of some of the latest surveys and reports from the IT industry.
Distributed Denial of Service attacks
tech provider zone
Infonomics: help your customers monetize, manage & measure their data
Your customers are leaving money on the table. You may be, too. All because they (and you?) don't know how to treat information as an economically valuable asset.
So says Douglas Laney, a Gartner VP and author of a new book, Infonomics: How to Monetize, Manage and Measure Information as an Asset for Competitive Advantage.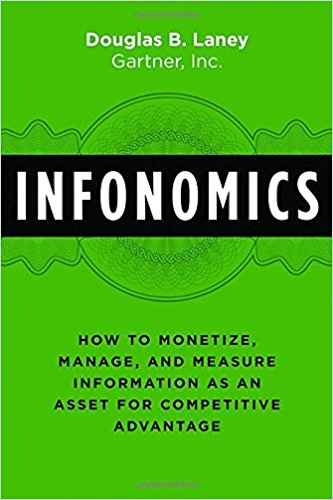 tech provider zone
With 8th gen Intel CPUs, HP surfs its '3rd wave of innovation'
tech provider zone
Don't miss these 2 virtual conferences — both free
Virtual conferences are great. You can meet industry experts and other solution providers, catch up on the latest technology, and get tips for growing your business — all without leaving the comfort of your office.
Here are 2 virtual conferences, both being held this month, that you won't want to miss.
Fall 2017 Intel Virtual Technology Conference
This online conference will take place on Oct. 31 from 7 a.m. to 4 p.m. PT / 10 a.m. - 7 p.m. ET.
tech provider zone
New laptops from Lenovo, Google look ahead and back
Google's new Pixelbook is the one that looks ahead. It's an innovative Chromebook 2-in-1 powered by 7th Gen Intel Core processors.
Lenovo's new ThinkPad Anniversary Edition 25 is the one that looks back. It celebrates 25 years of ThinkPad history with some retro features.
Pixelbook
tech provider zone
Are you plugged into tomorrow's top tech trends?
You know that the tech landscape changes quickly. But where's the smart money headed? That's a big, important question.
Gartner has some answers. The research and advisory company just published its list of the top 10 strategic tech trends for 2018. I expect you'll find many of the items surprising.
tech provider zone
Ransomware: a $301 million problem for your SMB clients

Ransomware is a big problem, but just how big? We didn't know — until now.
New numbers from Datto's State of the Channel Ransomware Report illustrate the size and scope of the ransomware problem facing your small and midsize business (SMB) customers.
Datto found that between last year and this year, SMB ransomware victims will pay ransomware hackers an estimated $301 million.
tech provider zone
New 5G trials: hi-speed networks in the real world
For a glimpse of how 5G networks might work in the real world, take a look at 2 new trials conducted in the Baltic nation of Estonia.
There, a Swedish telco, Telia Co., has just conducted 2 trials of 5G networks. One trial was conducted on a passenger cruise ship, providing passengers and crew with high-speed connections. The other trial provided remote control of a backhoe excavator used to dig at construction sites.
Pages

Back to top