Around the time most of the planet got the shelter-in-place order, it became obvious that working and hanging out with our regular cliques could be a deadly proposition. Most of us quickly turned to virtual meetings.
The obvious winner so far is a previously obscure platform called Zoom. It went from 10 million daily users in December to more than 300 million in April.
But in the tech realm, no king is permitted to occupy the throne for long. No sooner was Zoom crowned than ubiquitous tech giants Google and Microsoft declared open war.
Now the video-chat platform battle has reached fever pitch. At this point your customers might be wondering which platform is right for them. With all three platforms offering many similar features, it's not an easy question to answer. But let's try.
Zoom: All hail the king
How Zoom ended up as the world's go-to video chat service is anyone's guess. But what is clear is that Zoom's growing pains were myriad and very public. Exhibit A: the world's universal adoption of a new verb, "Zoom-bombing."
Zoom's recent 5.0 release build adds end-to-end encryption, and this has cut down on the bugs. Plus, Zoom's position as a truly universal platform helps keep its status among the best of the bunch.

Zoom works equally well on Android and iOS devices as well as desktop PCs. That's true even if you're using the free version.
For your customers seeking a more professional face for their Zoom meetings, a paid tier is available for about $15 a month. The Pro version includes all the standard features, perhaps most importantly the famed user-programmable virtual backgrounds. It also adds improved admin controls, scheduling and analytics tools, and the ability to record and encrypt meetings up to 1GB.
Microsoft Teams: a good second fiddle
There's a good chance your business customers already have a subscription to Microsoft 365 (formerly called Office 365). If that happens to be the case, then their best option for virtual meetings is probably Microsoft Teams.
Why? Because Microsoft 365, which starts at $5 a month, is a tightly integrated suite of productivity apps designed to help users manage data, documents, contacts and calendars. Teams takes advantage of this by offering easier scheduling for calls with up to 250 members.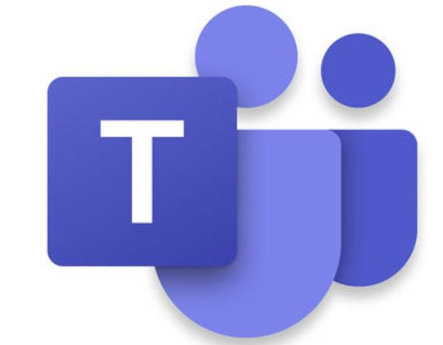 Once participants are on a Teams call, they can collaborate in real time via shared Word documents, Excel spreadsheets and PowerPoint presentations. If Teams has one killer feature, that's gotta be it.
Teams also offers Slack-like persistent chats. These can be easily searched later to find out who said what and when they said it — or even to find the boss's favorite vegetable emoji.
Google Meet: ubiquitous ubiquity
You remember Google, right? The company that basically runs the internet?
Until recently, Google Meet — formerly known as Hangouts — was a feature of G Suite.  That's Google's $6-a-month-and-up answer to Microsoft 365.
Then the pandemic hit, and Zoom got huge without charging a dime. Over at Google, the powers-that-be decided they'd better reduce signup friction lickety split before Zoom ate their lunch.
Now anyone with an account can Meet on a platform that's tightly integrated with a few little apps — Gmail, GoogleVoice and YouTube. Perhaps you've heard of them?

Like Microsoft Teams, Google Meet can handle up to 250 people per meeting and up to 100,000 livestreaming viewers within a domain.
And Meet's 60-minute time limit? Yeah, that's gone. You can now meet for up to 24 hours straight. Though who in their right mind would want to participate in a 24-hour meeting is a question for the ages.
Also, if you're a fee-paying G Suite admin, you can set up calls via Google Calendar, enable unique meeting link URLs, create custom dial-in phone numbers, and record calls to Google Drive for broadcast later.
At 100 million daily users, Meet is hosting just barely a third of Zoom's traffic. Then again, Google was a verb long before zoom-bombing. And, as discussed, they do kinda run the internet. So don't count out Google just yet.
Decisions, decisions
Of course, Zoom, Meet and Teams are just a few of the many virtual-meeting services available. We haven't even discussed the luxury-tech elephant in the room, Apple's FaceTime, or the Gen-X tech startup favorite, Slack, which just signed a technological earthquake of a deal with Amazon.
Bottom line, your customers have choices — maybe too many. But there are differences among the major platforms.
Helping your customers understand those differences could be one of the most helpful things you could do for them, whether they're locked down or not.
Back to top