Intel this morning agreed to buy Mobileye, a Jerusalem-based developer of systems for autonomous vehicles, for $15.3 billion.
The question is why?
Mobileye develops a range of autonomous-vehicle systems, including computer vision, machine learning, data analysis, localization and mapping. These systems can be used for both assisted and autonomous driving vehicles. Mobileye, founded in 1999, today has some 660 employees.
The new combined company will have its headquarters in Israel, and it will be led by one of Mobileye's co-founders, Amnon Shashua, who until today was also Mobileye's CTO. An Intel senior VP, Doug Davis, will coordinate the new company with Intel's other business groups, and he will report to Shashua
Fifteen billion dollars is a lot of money, even for Intel. For its full year 2016, Intel had revenue of $59.4 billion and net income of $10.3 billion -- that's $5 billion less than it's paying for Mobileye.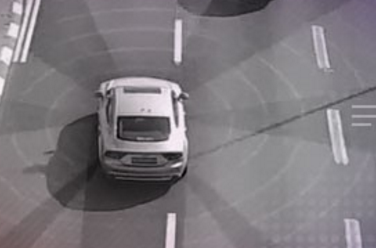 Big Market
So why? One reason: Intel wants to be a leader in IoT. The company believes the vehicle systems, data and services market will be worth $70 billion by 2030. Clearly, Intel would like a stake in that big, fast-growing business.
Intel further predicts that by that same year, the average car will be a rolling data center, generating 4 terabytes of data a day. Intel is creating a range of products to accommodate that change, including high-end Xeon processors, 5G technology and high-performance FPGAs.
There's also the issue of Intel's strategy of investing in data-intensive market opportunities. Earlier today, Intel's CEO, Brian Krzanich issued a statement about the deal to Intel employees, stating in part:
"Many of you have asked why we think autonomous cars and vehicles are so important to Intel's future. The answer is DATA. Our strategy is to make Intel the driving force of the data revolution across every technology and every industry. We are a DATA company. The businesses we focus on, and deliver solutions to, create, use and analyze massive amounts of data."
Synergies
The 2 companies also believe there will be synergies between their assets and product lines.
For its part, Mobileye comes with a long list of valuable OEM partnerships, a veritable who's-who of the auto industry. These include Audi, BMW, Chrysler, Ford, GM, Honda, Hyundai Nissan, Renault, Volvo and VW. Also, Mobileye's EyeQ system-on-chip devices have been adopted by 27 car manufacturers and installed in an estimated 16 million vehicles worldwide. That's good progress.
What's in it for Mobileye to be acquired by Intel? Several benefits. The company believes that together with Intel, it can strengthen its offerings in a competitive market. Mobileye also believed it needed a big data partner, and that the partner should be Intel. Finally, the deal should be a good one for its stockholders. Intel has offered $63.54 per share, and until today Mobileye stock has been trading in the $45 to $48 range for the past month.
Finally, the 2 companies believe that combined, they can become the leading end-to-end supplier of automated-driving technology from vehicles to the cloud. That's a big deal.
Learn more about the deal from these Intel documents:

Also see:
Wearables market up nearly 17%: report
How Intel is laying the foundation for IoT with 5G
IoT Solution Provider: powering the business behind the Internet of Things
Retail's newest game-changer: Intel
Back to top